Black Forest Preserves
Posted on 18 May 2010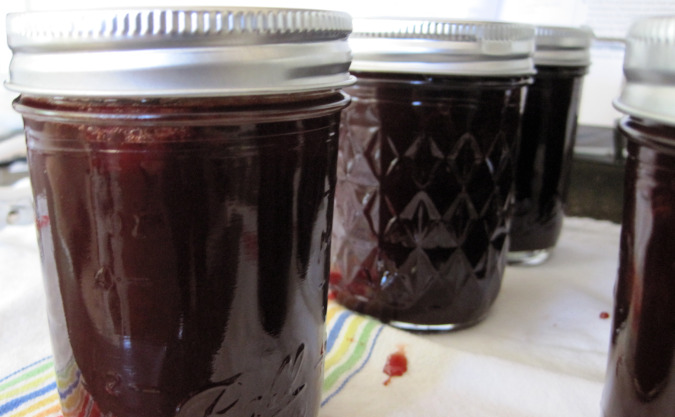 Look, I know that I made preserves last week too. But how could I not make this after 1. it had chocolate in it and 2. cherries were finally in season! Spring has been slow coming to the Bay Area this year and I feared that stone fruits would never show up.
So, please, indulge me.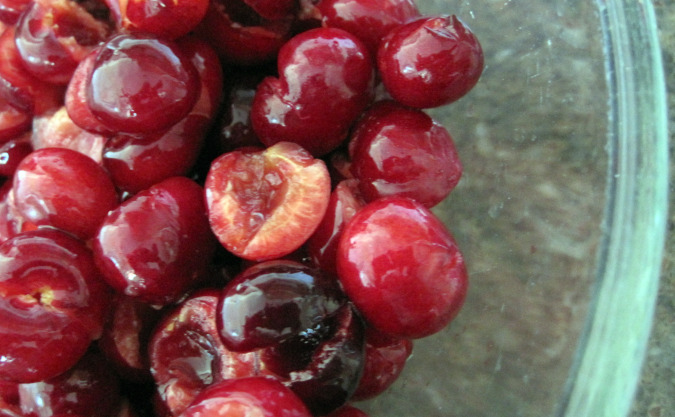 I was also ludicrously excited to make this ahead of a few birthday celebrations coming up. Two birthdays; one stone pit.
Cherry pitter? I don't need no stinking cherry pitter. I squished each cherry until it yielded its pit. Maybe not pretty, but quick(ish) and efficient.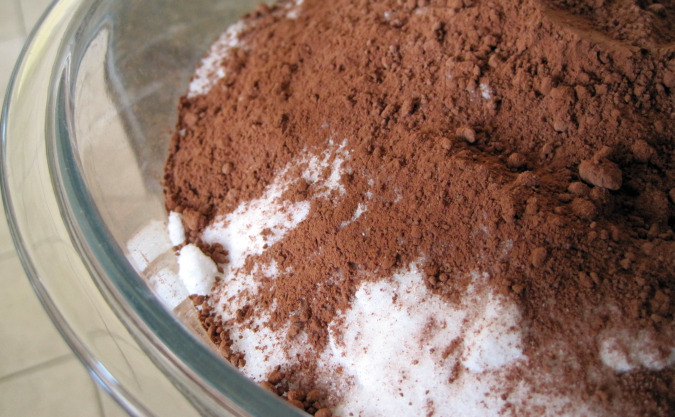 And then there was the chocolate. Lovely Scharffen Berger. I choose to pretend that you are still produced in the Bay Area and are not part of some giant conglomerate headquartered approximately two hours from my hometown.
Also, and perhaps more importantly, it was my first time canning! I overcame my insensate terror of boiling water *and* broken glass to (almost) manage a hot-water bath all by myself.
It was amazing! All seven cans popped in less than ten minutes. I am clearly a natural with this whole canning thing.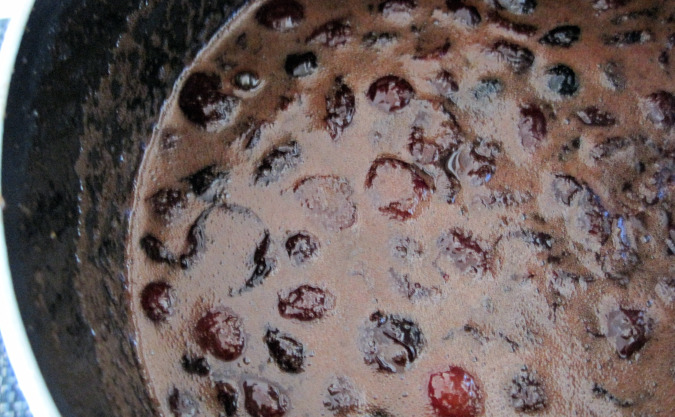 And now the leftover marsala has some amaretto to keep it company.
Ingredients
6 1/2 cups granulated sugar
1/3 cup sifted unsweetened cocoa powder
3 cups firmly packed coarsely chopped pitted sweet cherries
1/2 cup lemon juice
2 pouches liquid pectin
4 tablespoons amaretto liqueur
Instructions
In a small bowl, combine sugar and cocoa powder. Stir well and set aside.
In large, deep stainless steel saucepan, combine cherries and lemon juice. Stir in reserved cocoa mixture. Over high heat, stirring constantly, bring to a full rolling boil that cannot be stirred down. Stir in pectin, Boil hard, stirring constantly, for 1 minutes. Stir in amaretto liqueur. Remove from heat and skim off foam.
Ladle hot preserves into hot jars, leaving 1/4 inch (0.5 cm) headspace. Remove air bubbles and adjust headspace, if necessary, by adding hot preserves. Wipe rim. Center lid on jar. Screw band down until resistance is met, then increase to fingertip-tight.
Place jars in canner, ensuring that they are completely covered with water. Bring to a boil and process for 10 minutes. Remove canner lid. Wait 5 minutes, then remove jars, cool, and store.
http://www.allfourburners.com/2010/05/18/black-forest-preserves/
Copyright © All Four Burners. All Rights Reserved.
From the Ball Complete Book of Home Preserving
About AFB

Follow AFB

Find Recipes

Recent Posts

Archives

Bloggy Inspiration

Local Yokels