Mediterranean Pasta Salad
Posted on 25 May 2010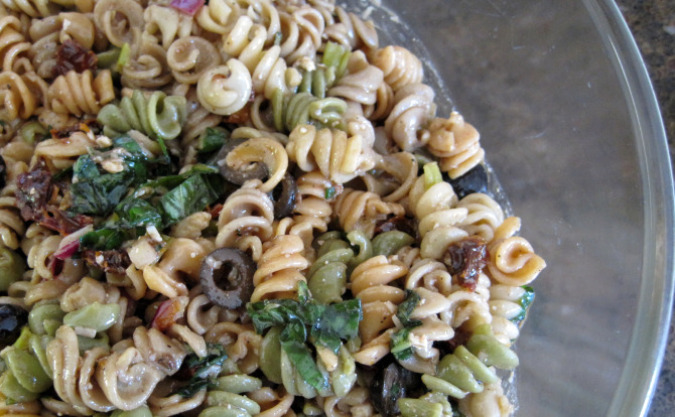 I don't like pasta salads, unless they somehow include mayonnaise and elbow macaroni. Maybe I even actively dislike them. The noodles are usually all rubbery and slimy; the dressings tend to be excessive and oily. And there's rarely enough vegetables to be considered a salad salad. So you're usually left with a overcooked pasta-y grody mess.
And that's exactly what happened with this pasta salad.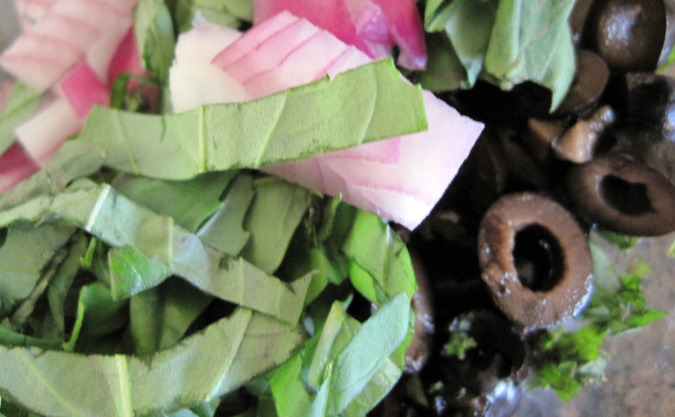 This recipe is from a dinner party hosted by a member of my supper club — her theme was summer salads. I choose the two salads with the most similar ingredient lists: mediterranean pasta salad and greek salad. The greek salad (with a few modifications) actually sounded really good. The pasta salad? Sounded good in concept and, you know, without the rinsed pasta.
I mean, what's there not to like in this dish? (besides the rinsed pasta) Love balsamic and dijon! Love basil and pepperocinis! And, come on, TWO kinds of cheese? Yum!


Good in concept; entirely bad in practice. Too much overcooked pasta (in case you didn't get that already). Too much olive oil. Too little other flavor, which is still boggling given how strong in flavor the other ingredients are. How does this receive 4-5 star reviews? Oh, because the reviewers all completely modified the recipe. I see. And why didn't anyone alert me?
So, why am I sharing this recipe with you? Two reasons: 1. it's the only thing I made this week and 2. I think it can be saved.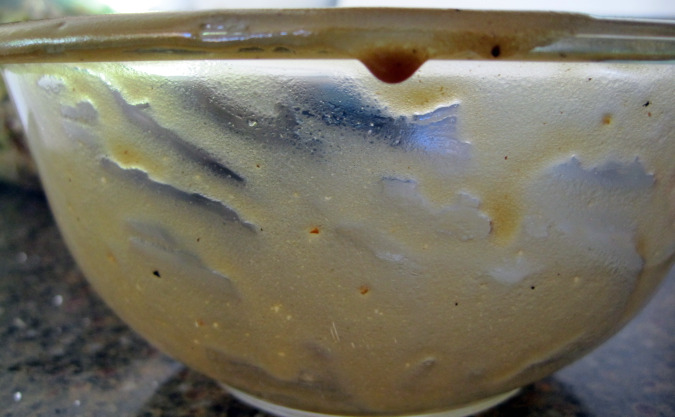 Just say no to pasta salads. Unless you reduce the amount of pasta and otherwise doctor them up.
Here's the original recipe with some suggested tweaks below.
Mediterranean pasta salad
Ingredients
Kosher salt
1 pound tricolor pasta, such as bow tie or fusilli
1/4 cup balsamic vinegar
2-3 teaspoons dijon mustard
Freshly ground pepper
2/3 to 3/4 cup extra-virgin olive oil
1/3 cup diced sun-dried tomatoes
1/4 cup fresh basil, julienned
1/4 cup diced red onion
2 large pickled pepperoncini peppers, diced
3 tablespoons halved black olives
2 teaspoons chopped fresh oregano
1 1/2 ounces feta cheese, crumbled
1 1/2 tablespoons grated romano cheese
Instructions
Bring a large pot of salted water to a boil. Add the pasta and cook until al dente; drain, then rinse with cold water to cool.
Meanwhile, make the vinaigrette: Whisk the vinegar, mustard, 1 teaspoon salt, and pepper to taste in a small bowl. Gradually whisk in enough of the oil to make a smooth dressing; season with salt and pepper.
Combine the sun-dried tomatoes, basil, onion, pepperoncini, olives and oregano in a bowl. Add the cooked pasta, 1/2 teaspoon salt and 1 teaspoon pepper. Add the vinaigrette and both cheeses and toss. Chill until ready to serve.
http://www.allfourburners.com/2010/05/25/mediterranean-pasta-salad/
Copyright © All Four Burners. All Rights Reserved.
From the Food Network
Tweaks:
Reduce the amount of pasta! I'm still sad that I didn't choose the 12-ounce bag of pasta, instead of the 16-ouncer. That's what I get for following the recipe religiously. I might even go for eight to ten ounces.
DO NOT use the entire 2/3 to 3/4 cup of olive oil. Even if it's wonderfully delicious olive oil like mine. Because you will regret it. Taste the vinaigrette as you go along and STOP adding oil once it's come together.
Sun-dried tomatoes? Really? Hey, you're usually making pasta salads in the summer — when there are plenty of fresh tomatoes available. Use the freshest cherry or grape tomatoes that you can find and halve them depending on their size.
Only 1/4 cup of basil? If you're going to bother julienning it (which you don't have to, but you probably want to leave the pieces a bit bigger than normal so that you get the flavor wallop), go for at least 1/3 cup.
I used red onion. Maybe the milder taste made a difference? But it definitely made for a prettier salad.
The reviewers added artichokes and protein. You could consider adding some chicken (because I hate shrimp) if you were going to serve this as a main course.
About AFB

Follow AFB

Find Recipes

Recent Posts

Archives

Bloggy Inspiration

Local Yokels