Cilantro Guacamole
Posted on 01 June 2010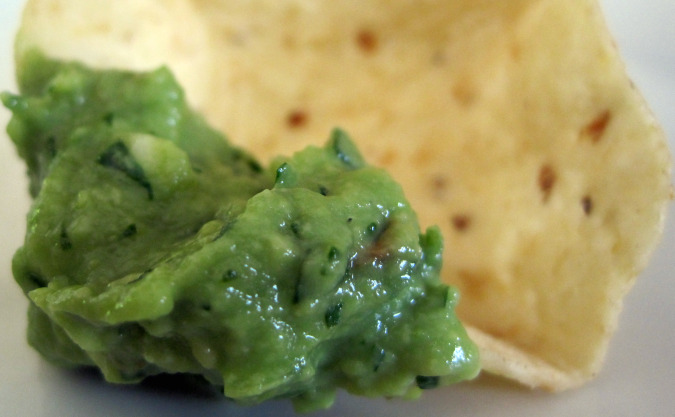 Yay for holiday weekends! And it was an absolutely gorgeous one. I think a lot of people went out of town, which was awesome for us. Crowds at the farmers market, even though we went there really late, were surprisingly light so I was able to wander around somewhat aimlessly looking at all of the produce. A few farmers even had oro blanco this late in the year, but I'll have to experiment with marmalade another time.
No, this weekend was made for guacamole. And it probably doesn't hurt that it's the peak of avocado season.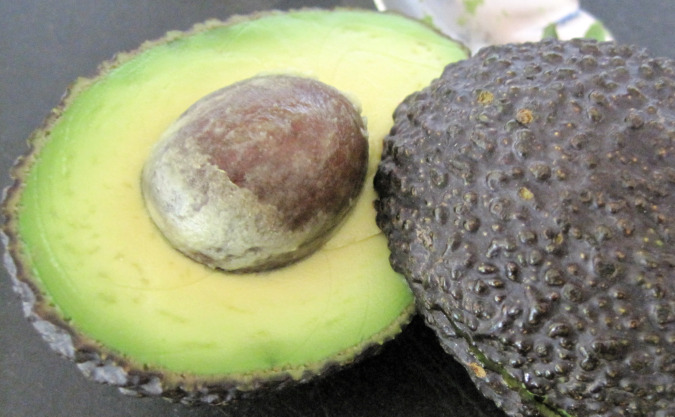 I grabbed some tiny avocados from one farmer — I must not have been the only one with this idea — and jogged back a few stalls to grab the last bunch of cilantro. I wasn't kidding when I said that we went to the farmers market late.
Before I knew anything about food, I tasted different dishes and thought that they were the most amazing things I had ever had. Ever. Until I finally figured that these dishes all had one ingredient in common: cilantro.
(I really, really, really don't understand you people who think that cilantro tastes like soap — although I suppose it smells vaguely LifeBuoy-y when minced — because all I taste in cilantro is fresh citrus yummy goodness! And maybe a little Zest thrown in for good measure.)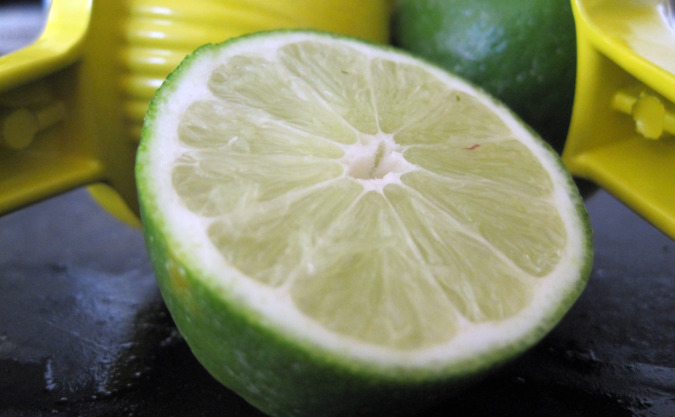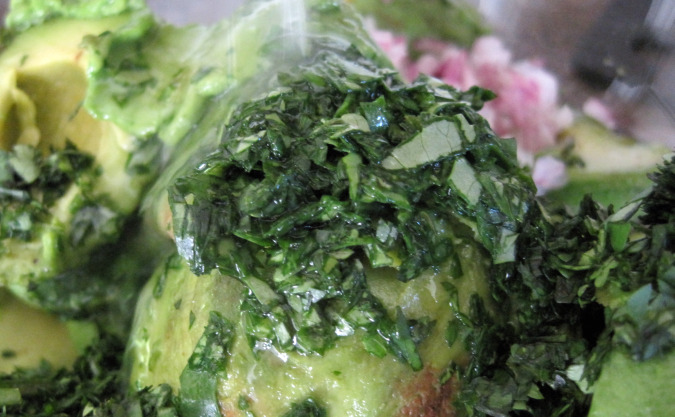 Avocado and cilantro are a match made in heaven, right? Throw in some red onion, lime juice, jalapeno, garlic, and salt and you have the makings of a fine guacamole. Margarita optional. (I opted for rose — do not recommend)
Admittedly, I got a little mash-happy and ended up with practically pureed guacamole. Next time, I'll be gentler for something chunkier. And maybe add in a little lime zest for a kick of flavor.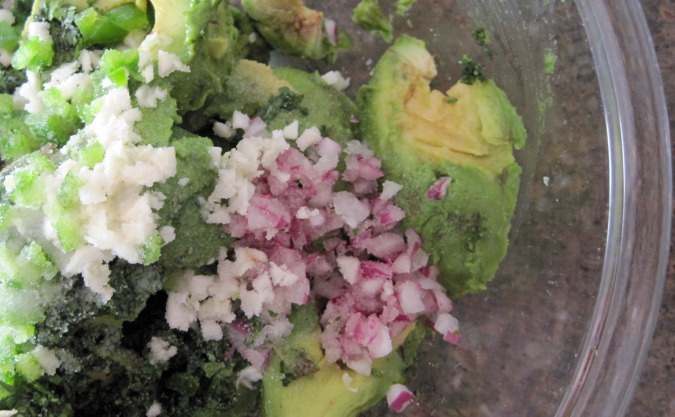 Definitely let the guac sit for a while (the recipe recommends 1/2 hour) to let the flavor meld. It does make a big difference.
Oh, and, when it (inevitably) gets brown, just mix it up a bit. It hasn't gone bad…I promise…and it won't kill you. (even if Matt does seem to think so)
Ingredients
5 ripe avocados
4 tablespoons chopped fresh cilantro
2 tablespoons finely chopped red onion
3 tablespoons fresh lime juice
1 medium jalapeno pepper, seeded and chopped
1 garlic clove, minced
3/4 teaspoon salt
Tortilla chips
Instructions
Cut avocados in half. Scoop pulp into a bowl, and mash with a potato masher or fork until slightly chunky. Stir in chopped fresh cilantro and next 5 ingredients.
Cover with plastic wrap, allowing wrap to touch mixture, and let stand at room temperature 30 minutes.
Serve guacamole with tortilla chips.
http://www.allfourburners.com/2010/06/01/cilantro-guacamole/
Copyright © All Four Burners. All Rights Reserved.
Adapted from Southern Living (Wha? I know. But it's good.)
About AFB

Follow AFB

Find Recipes

Recent Posts

Archives

Bloggy Inspiration

Local Yokels