Strawberry-Buttermilk "Gelato"
Posted on 08 June 2010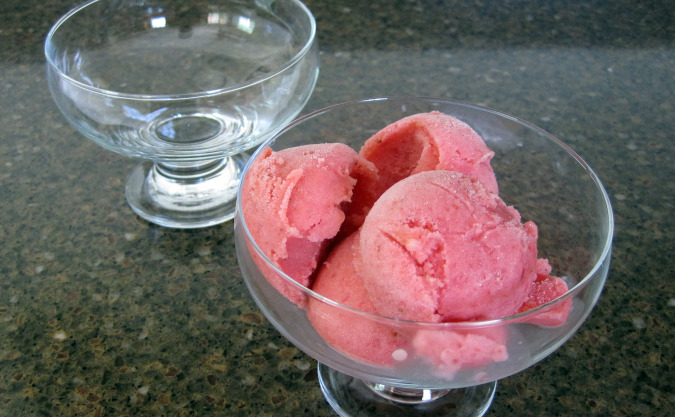 You know what I love most of all about living in California? Access to cheap strawberries.
Ok, ok, maybe not what I love most of all, but it certainly ranks up there. And it surely feels like it at this time of year. There are so many stalls of strawberries at every farmers market that it's tough to choose from which to buy. But, this week, it was really easy. One was selling a half box for $8. $8!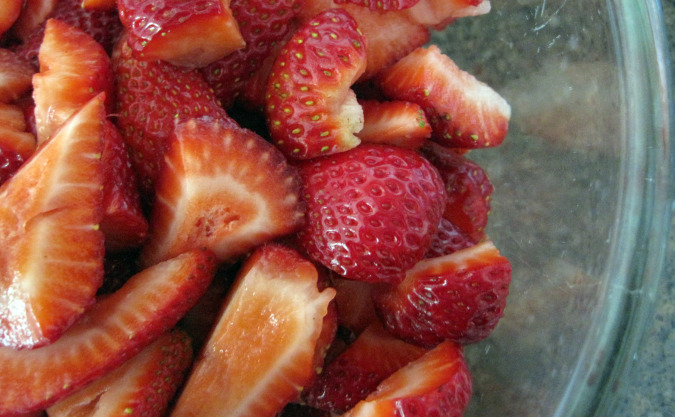 But what to do with so many strawberries? I snagged some rhubarb from another farmers (for some rhuberry spread), but still had about 4 pints left over.
Ice cream. Wait, no. I don't like anything overly dairy-y when it's warm. What about…sorbet? Or, even better, gelato? That lead me to this gelato recipe. The contrast of the sweet sweet strawberries against the slight tartness of the buttermilk sounded delightful and dreamy (and, possibly more importantly, not too dairy-y).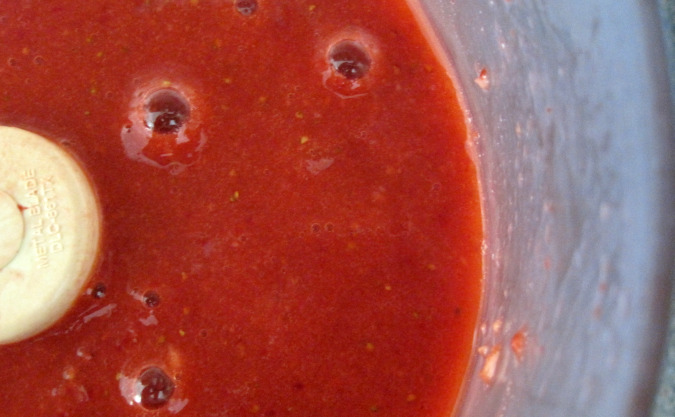 And it was the perfect excuse to use *two* appliances: the food processor (my favorite!) and the ice cream maker. I had never used the ice cream maker before. Wheee!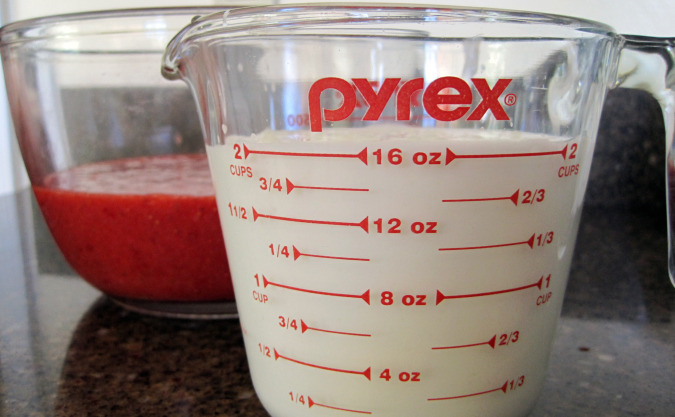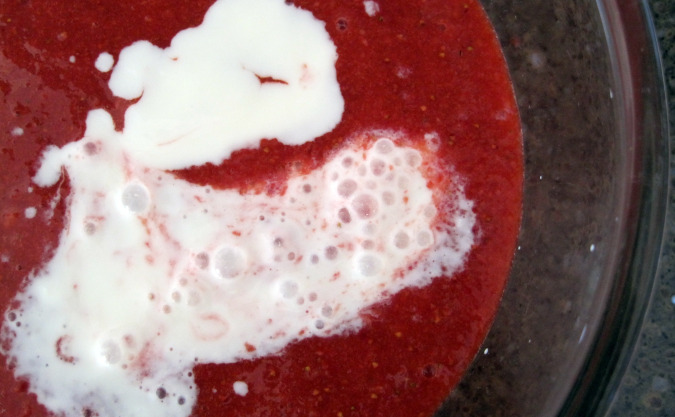 Now I realize that this isn't how you make a true gelato. But you know what? I don't care. It was ridiculously easy and made an enormous amount, enough that I gave it away for days afterward. I was suddenly really popular. This will be perfect for our annual summer get-together.
This and the ribs I am making in the coming weeks.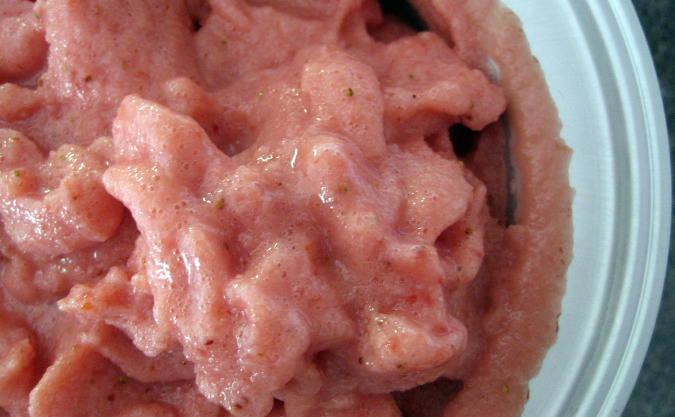 Strawberry-Buttermilk "Gelato"
Ingredients
2 cups sugar
2 cups water
5 cups quartered strawberries (about 4 pints)
2 cups low-fat buttermilk
Instructions
Combine sugar and water in a large saucepan; bring to a boil, stirring until sugar dissolves. Pour into a large bowl; cool completely.
Place strawberries in a blender (I used a food processor) and process until smooth. Add strawberry purée and buttermilk to sugar syrup; stir to combine.
Pour the strawberry mixture into the freezer can of an ice-cream freezer, and freeze according to the manufacturer's instructions.
http://www.allfourburners.com/2010/06/08/strawberry-buttermilk-gelato/
Copyright © All Four Burners. All Rights Reserved.
From Cooking Light
About AFB

Follow AFB

Find Recipes

Recent Posts

Archives

Bloggy Inspiration

Local Yokels