Plum-Blueberry Spritzers
Posted on 29 June 2010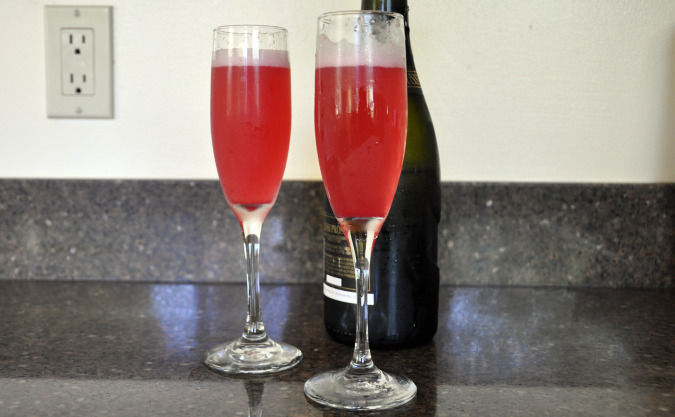 One (the only?) of the things that I really hate about summer is how every weekend is crazy busy. You're trying to fit every bit that you can't fit in during the week (due to that pesky thing called the day job) into a 48-hour period. Plus, the best food is in season so you need to cook as much as you possibly can in order to take advantage of it. Or you're otherwise preserving said food (freezing, canning) so that you can eat in the dark, dank winter months when you're just so sick of leafy greens and root vegetables. It makes me tired just writing about it.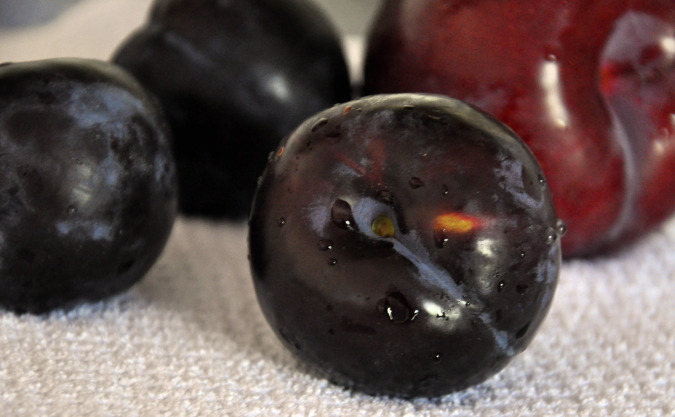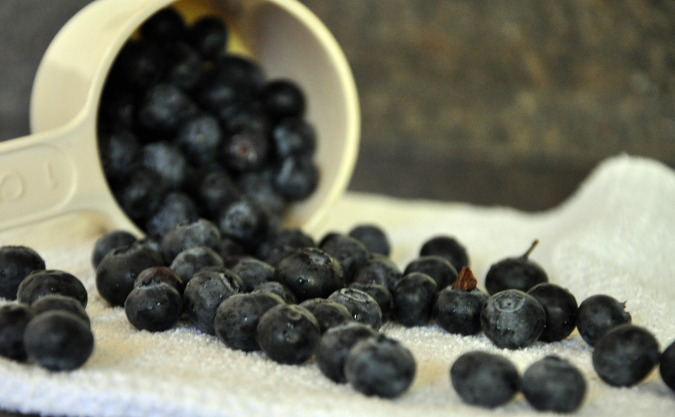 Since this past weekend was going to be tight, I knew I had to select an easy recipe. Preferably one that utilized the best of fruit available now. That's how I found this recipe for plum-blueberry spritzer.
Not only does it contain two of the very best in summer fruits, but it can also be served with sparkling wine. I knew that I had a winner.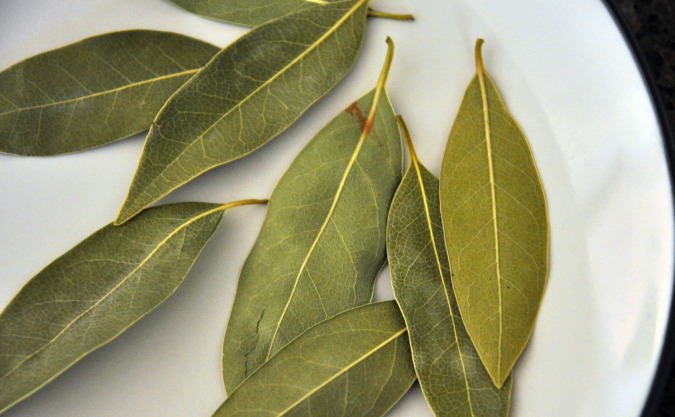 And bay leaves! What a revelation! I've used before them in soups (in fact, just last week), but this was the first time that they were used in a large enough quantity that I could isolate their spicy bouquet.
When mingled with redolent sweetness of the blueberries and plums, I swooned. Swooned, I tell you. I wanted to bottle and save it for later.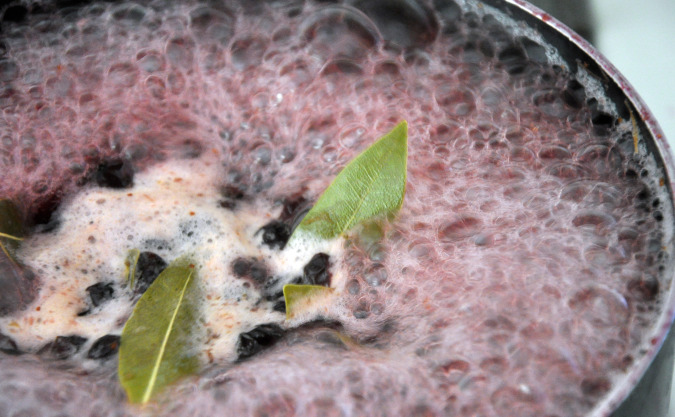 Then, after all that, the syrup was not all I had dreamed of. It was sort of…plain. I suspect that the plums were either too watery or not quite ripe enough. You may want to try with fruit that is almost too ripe and on the edge of going bad to concentrate the flavor and sugar content.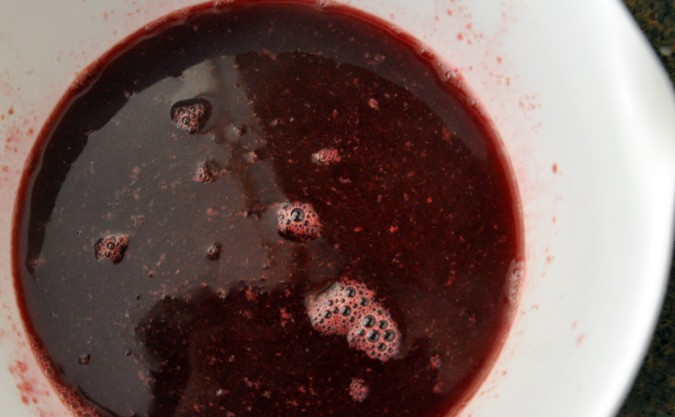 Eat as many fresh blueberries as you can! The season is always too short.
Ingredients
5 cups water
1 cup fresh ripe blueberries
3 ripe black plums, pitted and cut into eighths
8 dried bay leaves
1/4 cup plus 2 tablespoons sugar
Instructions
Bring the water to a boil in a medium saucepan.
Add the blueberries, plums, bay leaves and sugar. Cover and boil over high heat, stirring, until the juice is reduced to about 3 cups and the plums are tender, about 20 minutes.
Strain the mixture though a fine sieve, pressing lightly with a spatula to extract the juice; reserve the bay leaves.
Return the juice to the pan, add the reserved bay leaves and simmer over moderate heat until reduced to 2 cups, about 10 minutes.
Discard the bay leaves; let the syrup cool.
To serve, pour 2 tablespoons of the berry syrup into a Champagne flute and top with Champagne or sparkling wine.
http://www.allfourburners.com/2010/06/29/plum-blueberry-spritzers/
Copyright © All Four Burners. All Rights Reserved.
From Food & Wine
About AFB

Follow AFB

Find Recipes

Recent Posts

Archives

Bloggy Inspiration

Local Yokels