Garlic Mustard Dill Pickles
Posted on 13 July 2010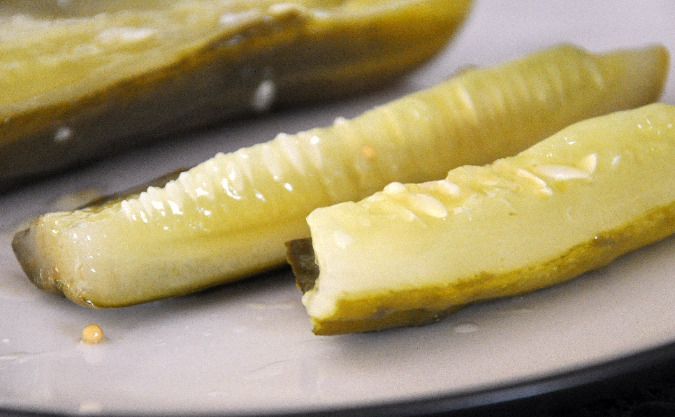 I dream in pickles.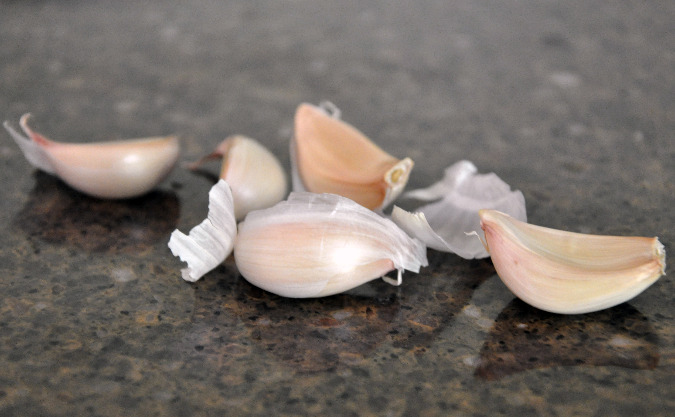 Their sour crunchy dilly perfection haunts me.
Good pickles are rare.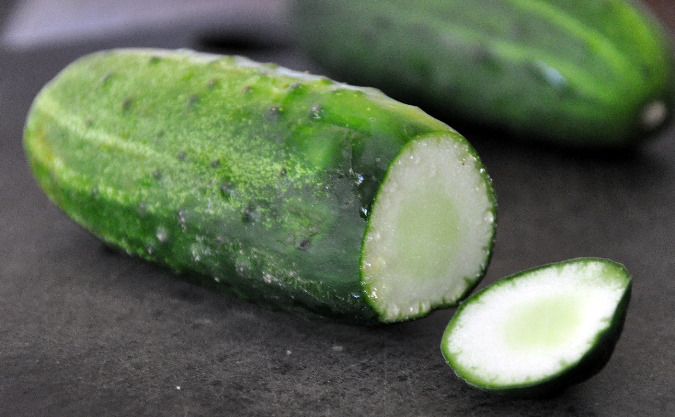 That's why I had to make my own.

I couldn't be reduced to using a pickling mix. Then I finally found a recipe that called for dried dill seeds, not dill heads. My world was rocked.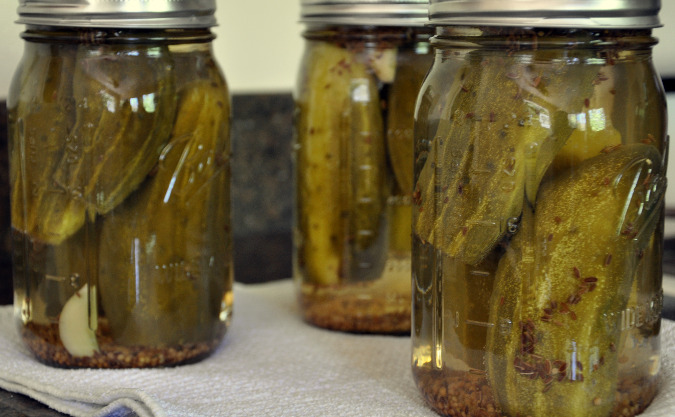 I added a little sugar to the recipe. The resulting pickles were vaguely sweet. Learn from my mistakes.
I added some mustard seeds. Oh yes. Quite right.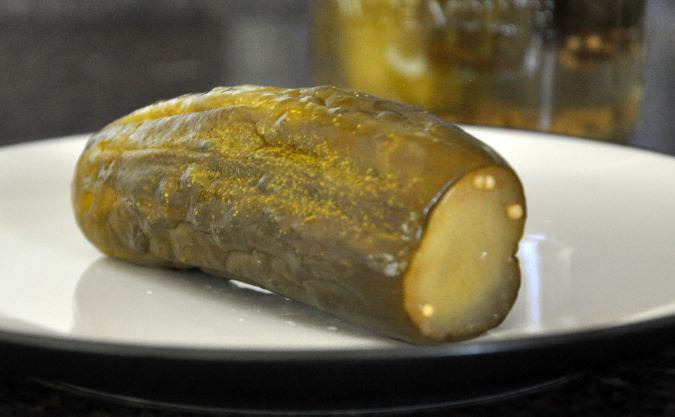 In lieu of canning, these would be fine in the refrigerator for up to 2 months. And that may even make them a bit crispier than mine were.
Or, apparently, adding a grape leaf. I need to try that next time.
Garlic Mustard Dill Pickles
Ingredients
8-10 small pickling cucumbers
4 cups white vinegar
4 cups water
4 tablespoons canning salt (do not substitute other types of salt)
6 teaspoons dried dill seeds
6 teaspoons dried mustard seeds
6 cloves of garlic
Instructions
Cut a thin slice from the end of each cucumber.
Combine vinegar, water, and salt in a large pot and bring to a boil.
Remove hot jars from canner. Place 2 teaspoons dill seeds, 2 teaspoons mustard seeds, and 2 cloves of garlic into each jar. Pack in cucumbers. Pour boiling vinegar mixture over cucumbers to within 1/2 inch of rim.
Process in a hot water bath for 15 minutes. Store in a dark, cool place undisturbed for 1 week.
http://www.allfourburners.com/2010/07/13/garlic-mustard-dill-pickles/
Copyright © All Four Burners. All Rights Reserved.
Adapted from Epicurious
About AFB

Follow AFB

Find Recipes

Recent Posts

Archives

Bloggy Inspiration

Local Yokels