Sriracha Barbecue Sauce
Posted on 19 July 2010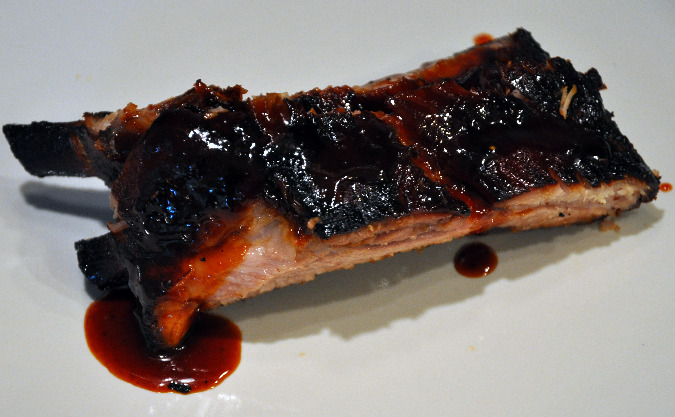 My sister-in-law is mad for Sriracha. I considered sending her some (do they have Sriracha in Brunei?) and instead decided to put together a barbecue sauce inspired by her love. Because that's the same thing, right?
Actually, this started as an experiment in ribs. I had a beautiful rack ready to go and figured that I could wing the sauce.
And then the oven wouldn't light. Oy.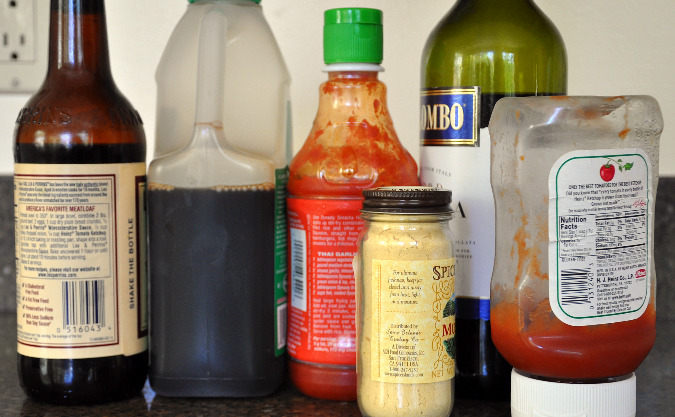 Matt fiddled with it for a while and got it working. Hooray! The ribs went into the oven for 1.5 hours and onto the grill for an additional 15 minutes.
And then the ribs were overcooked. And, by overcooked, I mean burned. Double oy.
Wait, not all was lost! Two sad little ribs somehow managed to escape the immolation. Although the meat was tough(ish), the sauce was perfectly caramelized and sweet with an extra fiery kick. This was a sauce for the ages.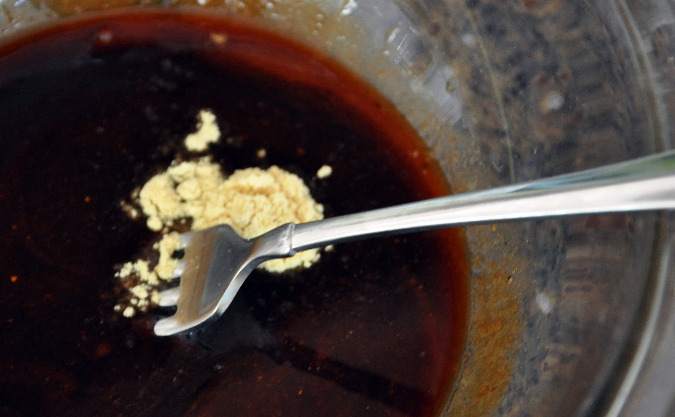 Or, at least, to try again when the oven is working again. Hopefully Friday.
Ingredients
1 cup molasses*
1/2 cup Sriracha**
1/4 cup ketchup
Splash marsala wine***
1/4 cup soy sauce
1/4 Worcestershire sauce
2 teaspoons dry mustard
1/8 teaspoon freshly ground black pepper
Instructions
Combine all ingredients. Baste ribs with sauce frequently and cook until caramelized and brown.
http://www.allfourburners.com/2010/07/19/sriracha-barbecue-sauce/
Copyright © All Four Burners. All Rights Reserved.
Adapted generously from Better Recipes
* Every time I use molasses, I am reminded of the Great Molasses Flood. Which, in my head, seems really funny because I can't imagine molasses moving quickly enough to kill people. But, clearly, it was very, very sad.
** This seems like a lot. It is.
*** You may not need this. But I had it so it went in.
About AFB

Follow AFB

Find Recipes

Recent Posts

Archives

Bloggy Inspiration

Local Yokels