Chipotle-Molasses Baked Beans with Sausage
Posted on 21 July 2010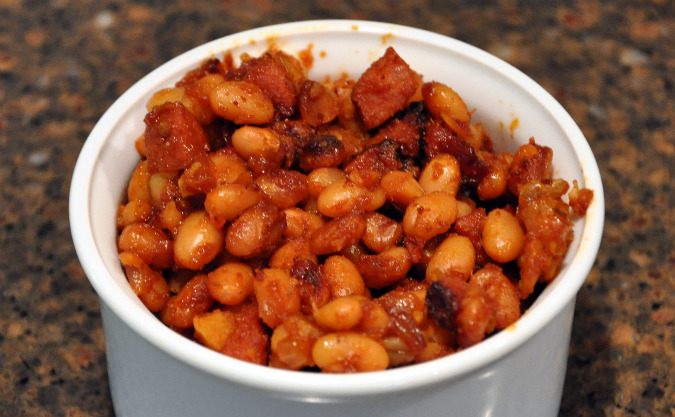 This is a story of redemption. Of overcoming all obstacles. Of refusing to be cowed by mere logic or reason.
You know how my oven broke? And you know how I have two grills? The logical conclusion to a set of baked beans ready to go into a (broken) oven is to try them on the grill. Right?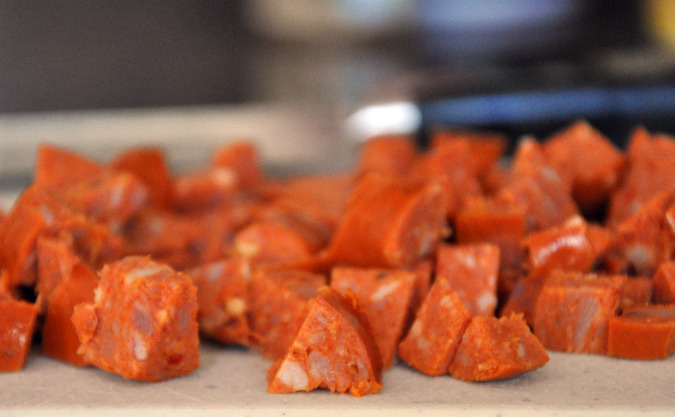 Nope. Because grills run hot. We already know that hot grills and I don't mix. Nor do hot grills and baked beans, apparently.
So, the beans turned out a bit tougher and charred than I would have liked, but they were still divine. Divine! Not that I would recommend this cooking method to you.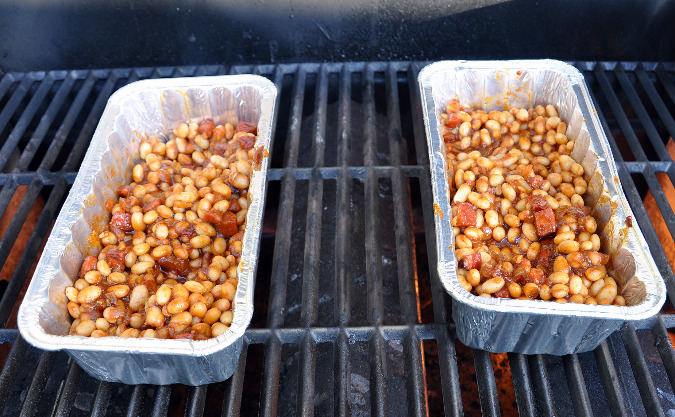 Maybe the oven will be fixed by this weekend and I can share happier news.
Also, I apparently can't get enough molasses.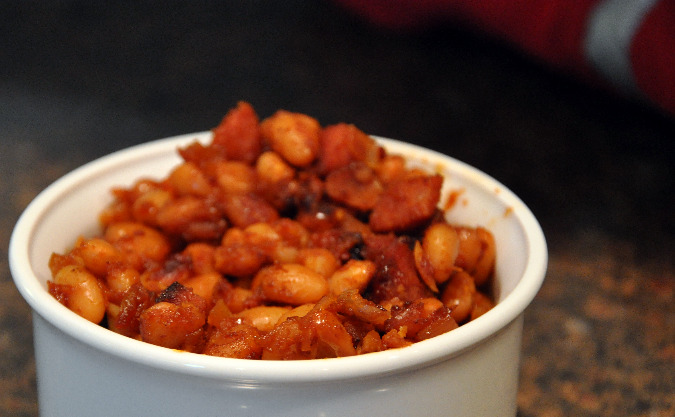 Chipotle-Molasses Baked Beans with Sausage
Ingredients
1 Lousiana hot sausage link, diced
1 small yellow onion, diced
1 1/2 tablespoons ground cumin
3 tablespoons garlic, minced
2/3 cup tomato puree
1 1/2 tablespoons canola oil
1/3 cup molasses
1/3 cup apple cider vinegar
3 tablespoons honey
2 tablespoons Worcestershire sauce
1/2 teaspoon salt
1 chipotle chile in adobo sauce, chopped
2 15-ounce cans white beans, rinsed
Instructions
Preheat oven to 300 degrees.
Heat a large nonstick skillet over medium-high heat. Brown sausage, remove, and keep warm.
Coat the same skillet with cooking spray. Add the onions and saute until golden. Add cumin and garlic; saute for 1 minute. Add the tomato puree and oil and cook for 2 minutes until thick, stirring constantly.
Add the molasses and the next 5 ingredients (through the chipotle chile). Reduce heat to medium. Simmer for 10 minutes, stirring occasionally.
Combine and the onion mixture in a baking dish. Bake at 300 degrees for 1 hour or until thick and bubbly.
http://www.allfourburners.com/2010/07/21/chipotle-molasses-baked-beans-with-sausage/
Copyright © All Four Burners. All Rights Reserved.
Adapted from Cooking Light
About AFB

Follow AFB

Find Recipes

Recent Posts

Archives

Bloggy Inspiration

Local Yokels