Vanilla Ice Cream with Nutella Chunks
Posted on 27 July 2010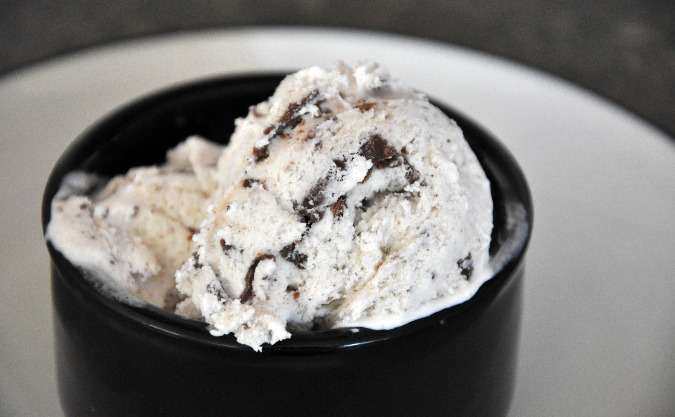 I'd like to pretend that the waning days of National Ice Cream Month were the inspiration for this recipe. But they're not.
It all started when I found some Nutella in the pantry. I went through a Nutella period earlier in the year, but this jar was untouched. Coupled with that bottle of ground vanilla that appeared a few weeks ago, this was clearly an entreaty — from the universe — for baked goods.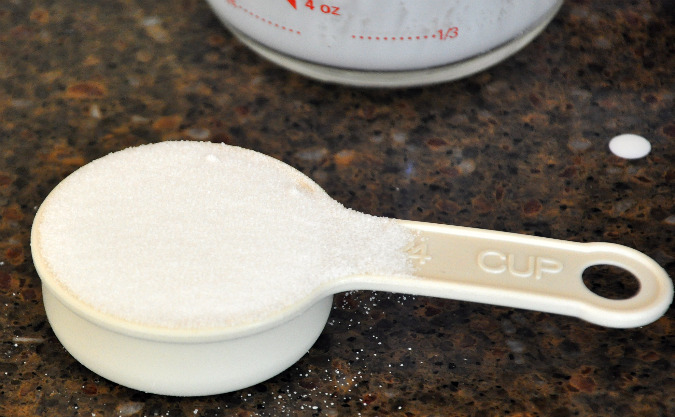 Alas, the oven was (still) broken. So, baked goods were not an option.
But the ice cream maker was not broken. Hooray for small appliances! What about vanilla ice cream? With Nutella? Sounded heavenly — perhaps even transcendent.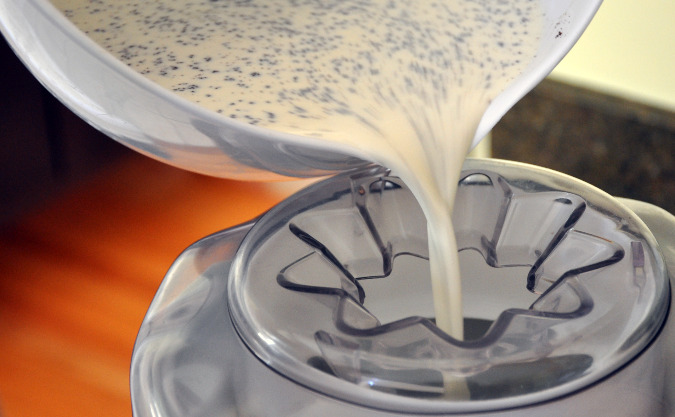 Here's the thing about Nutella: it's thick. I mean, really thick. Those twirly swirls I envisioned rendered as chunky hunks. Mighty tasty hunks, but hunks nonetheless.
Next time (because there will be a next time), I may try melting the Nutella a bit to achieve the right viscosity.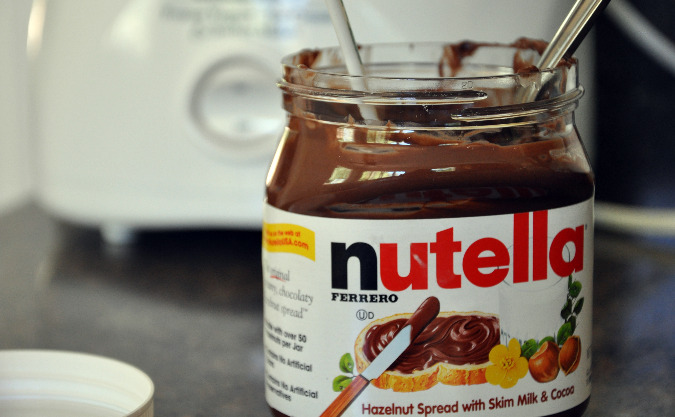 Don't get me wrong — I devoured three scoops in 30 seconds flat. Definitely a result worthy of National Ice Cream Month.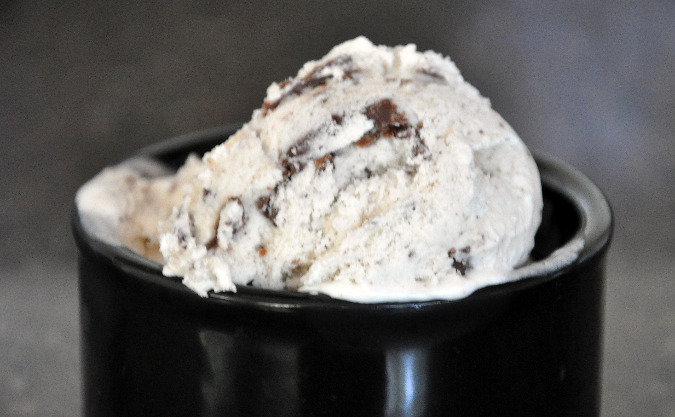 Vanilla Ice Cream with Nutella Chunks
Ingredients
2 cups heavy cream, chilled
1 cup whole milk, chilled
3/4 cup sugar
1 teaspoon ground vanilla (or vanilla extract)
4 tablespoons Nutella
Instructions
Place ingredients in a medium mixing bowl and combine until well-blended. Pour into freezer bowl, turn on the machine on, and let mix until mixture thickens, about 20-25 minutes.
Place 1/3 of vanilla mixture back in mixing bowl. Add one tablespoon Nutella and gently fold into vanilla mixture. Repeat with remaining mixture and Nutella.
Transfer mixture to an airtight container and place in freezer until firm, about 2 hours
http://www.allfourburners.com/2010/07/27/vanilla-ice-cream-with-nutella-chunks/
Copyright © All Four Burners. All Rights Reserved.
Adapted from Cuisinart recipe booklet
About AFB

Follow AFB

Find Recipes

Recent Posts

Archives

Bloggy Inspiration

Local Yokels