Grilled Watermelon Salad
Posted on 28 July 2010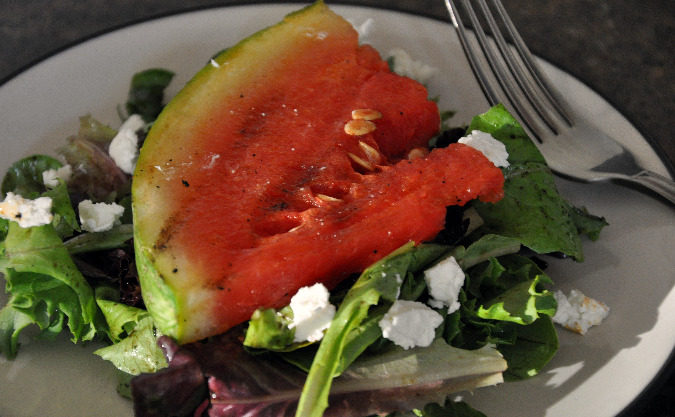 My obsession with watermelon has grown deep like the rivers.
Two years ago, it was all about watermelon jam. Last year, pickled watermelon rind. This year, watermelon salad — the unlikely inspiration was the cover of Real Simple magazine.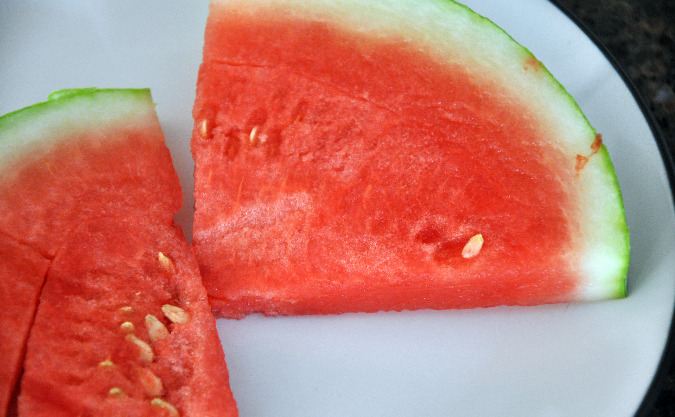 Yet I don't even remember the last time I ate watermelon. Two years ago, I worried about the jam not setting so I never even attempted it. Last year, I allowed my apprehension about pickling (since conquered) to paralyze me. This year, I was sorely tempted to follow suit.

I turned to research; investigation and analysis generally allay my fears. It appeared as though watermelon salad could easily be done. They key was to let watermelon's succulent juiciness dominate and shine.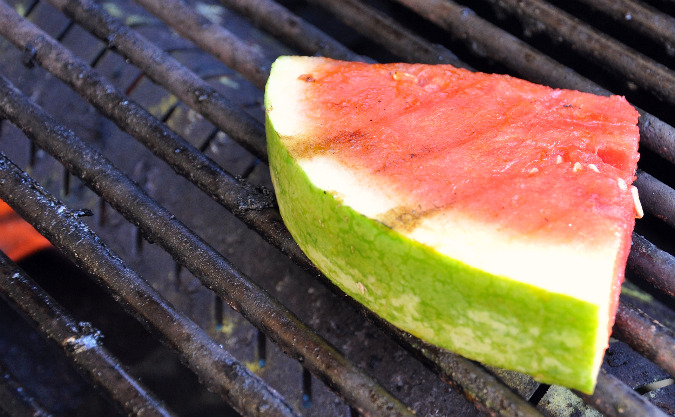 That meant nothing too complicated. Nothing involving red onions (a la Real Simple). It seemed as though grilling could bring forth an interesting contrast to its sweetness, with some arugula to give a bit of bite. A little cheese always makes everything better. And a simple vinaigrette to round things out.
Et voila — the perfect summer salad.
Ingredients
1 5-ounce package baby arugula*
Extra virgin olive oil
2 slices watermelon
3 ounces crumbled goat cheese
Balsamic vinaigrette **
Instructions
Preheat grill. Brush both sides of watermelon slices with olive oil and season with salt and pepper. Grill the watermelon 1-2 minutes on each side.
Toss arugula with vinaigrette. Split onto 2 plates. Top with watermelon and sprinkle with cheese.
http://www.allfourburners.com/2010/07/28/grilled-watermelon-salad/
Copyright © All Four Burners. All Rights Reserved.
Generously adapted from Bon Appetit
* Oops, I accidentally bought mixed greens. Oh well, there's always next time.
** I used a strawberry balsamic because I had it, but I'm sure this would be equally delicious made with regular balsamic.
About AFB

Follow AFB

Find Recipes

Recent Posts

Archives

Bloggy Inspiration

Local Yokels