Tomato and Sweet Onion Salad with Balsamic Vinaigrette
Posted on 02 August 2010
My dad is a nut.
Exhibit A: He trekked 3000 miles to spend just 1.5 days with my sister and me (and our respective husbands — which makes us sound terribly grown up).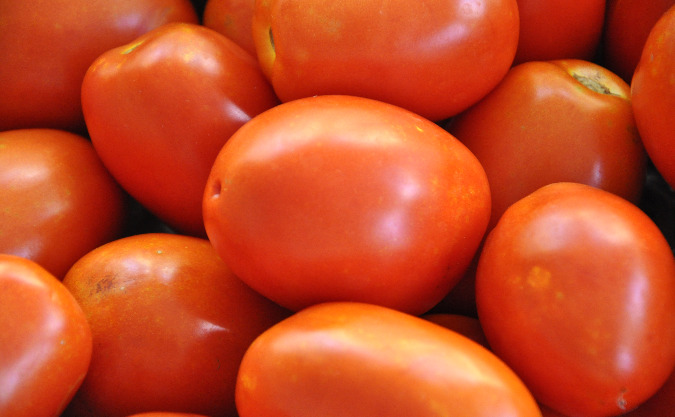 Exhibit B: He brought 10 pounds of tomatoes from his garden with him. Because I asked him to. I had high expectations for his tomatoes. After all, he is a farmer's son.
I planned that that bulk would go to a spicy salsa — that's another story for another time — but I wanted to find a way to showcase the entrancing excellence of these homegrown beauts. And they were entrancingly beautiful.
But what kind? A Caprese would be too predictable and boring, but basil is always good. Since his Romas weren't too sweet, a sweet onion seemed like a good complement — all the goodness of an onion without the harsh bite. And, of course, I can never get enough balsamic vinaigrette.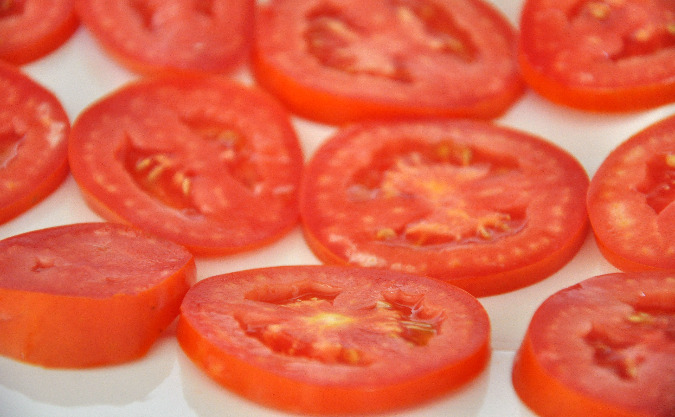 Plus, I love to eat this way during the summer. Why spend a ton of time in the kitchen when you can enjoy the bounty of the season?
Besides, the oven is still broken and I'm growing tired of the small appliances, which I didn't think was possible.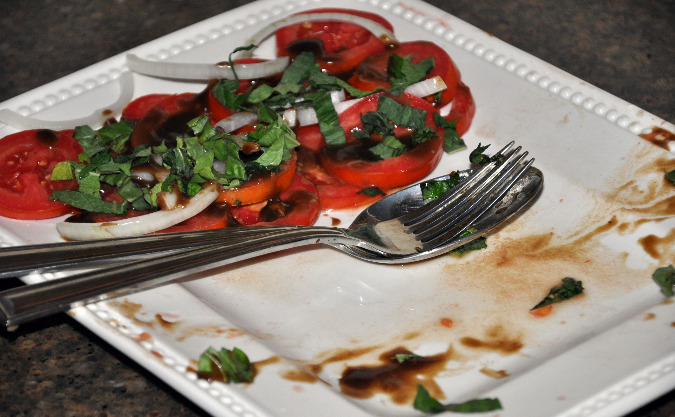 We wolfed down at least 3 servings. The remainder made a  tasty midnight snack.
Tomato and Sweet Onion Salad with Balsamic Vinaigrette
Ingredients
For the salad
2 pounds of Roma tomatoes, sliced
1/2 sweet onion, sliced into rings (Walla Walla or Vidalia are common varieties)
1 tablespoon chopped basil
1 tablespoon chopped mint
Kosher salt
For the vinaigrette
1.5 tablespoons balsamic vinegar
1.5 teaspoons Dijon mustard
1 garlic clove, minced
1/4 cup olive oil
Salt and pepper
Instructions
Arrange sliced tomatoes on a platter. Top with rings of sweet onion and chopped herbs. Sprinkle lightly with kosher salt.
Meanwhile, in a small bowl, combine vinegar, mustard, and garlic. Add the oil in a slow steady stream, whisking constantly. Season with salt and pepper to taste. Drizzle over the tomato salad.
http://www.allfourburners.com/2010/08/02/tomato-and-sweet-onion-salad-and-balsamic-vinaigrette/
Copyright © All Four Burners. All Rights Reserved.
Salad inspired by Gourmet and vinaigrette adapted from Epicurious
About AFB

Follow AFB

Find Recipes

Recent Posts

Archives

Bloggy Inspiration

Local Yokels