Grilled Buttermilk Chicken with Old Bay Seasoning
Posted on 04 August 2010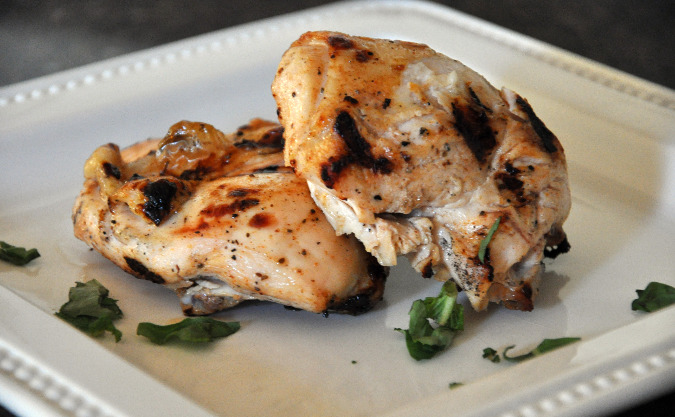 I grew up in Maryland, where Old Bay seasoning abounds. Abounds!
When I went to my local grocery store, I knew that they had to have Old Bay seasoning. Because, you see, Old Bay abounds!
Not in California.
In Maryland, Old Bay is in everything. On crabs. On shrimp. On fish. In fried chicken. On corn. On French fries. In potato salad. In potato chips. On popcorn. On deviled eggs. Sometimes even in Bloody Marys.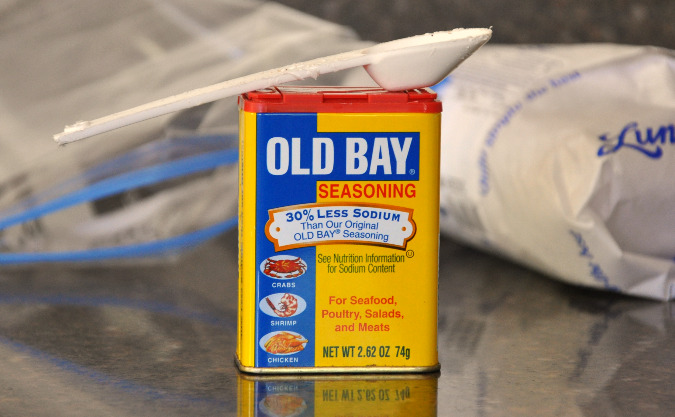 But, in California, Old Bay isn't considered a seasoning. At least it wasn't in the spice aisle, with its McCormick brethren. I looked three times — convinced I must have missed it the other two.
Finally, I gave up. Buttermilk in hand, I trudged to the front of the store and relegated myself to using paprika, which, while tasty, is no Old Bay.
Then, in a flash, it came to me (but, really, I asked someone). It must be with the seafood! Because only (uneducated) Californians would consider Old Bay merely a seafood seasoning.
In the seafood section, they even had reduced sodium Old Bay. And the lemon and herb variety. And the blackened variety. And the rub, which is clearly not intended for seafood only. It even says so on the label.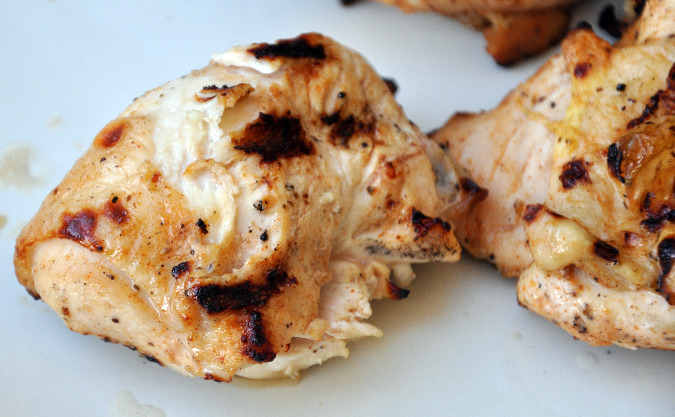 Oh, silly Californians…you don't grasp the true potential of this versatile seasoning. Especially not on your grilled buttermilk chicken.
Grilled Buttermilk Chicken with Old Bay Seasoning
Ingredients
1 1/2 cups buttermilk
8 cloves garlic, minced
2 tablespoons Old Bay seasoning
1 1/2 teaspoons salt
3/4 teaspoon black pepper
6 pounds bone-in chicken breasts, cut into quarters
Instructions
Combine the buttermilk, garlic, Old Bay, salt, and pepper. Divide the buttermilk mixture and chicken between 2 large resealable bags. Let marinate in the refrigerator, turning the bag occasionally, for at least 1 hour and up to overnight.
Heat grill to medium. Remove the chicken from the marinade (discard the marinade) and grill covered, turning occasionally, until a instant-read thermometer reads 165 degrees.*
http://www.allfourburners.com/2010/08/04/grilled-buttermilk-chicken-with-old-bay-seasoning/
Copyright © All Four Burners. All Rights Reserved.
* Real Simple says that it takes 20 to 30 minutes. I found it to be more like 15 to 20 minutes, but it depends on the heat of your grill.
Adapted from Real Simple
About AFB

Follow AFB

Find Recipes

Recent Posts

Archives

Bloggy Inspiration

Local Yokels