Lime-Scented Blueberry-Blackberry Grunt
Posted on 12 August 2010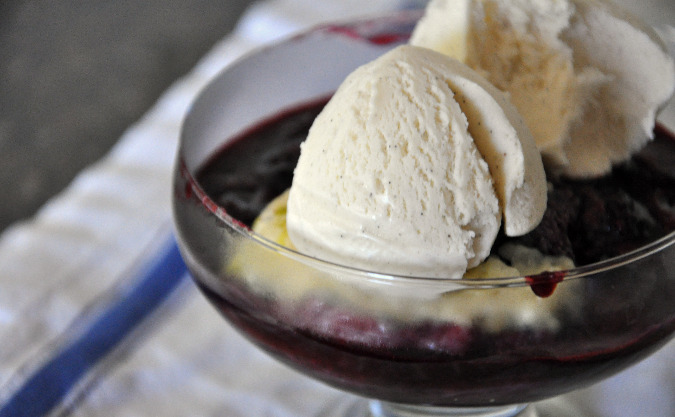 My oven is still broken. It's such a lost cause that the repair man advised us to get a new one.
What's irritating is that the burners and broiler work perfectly.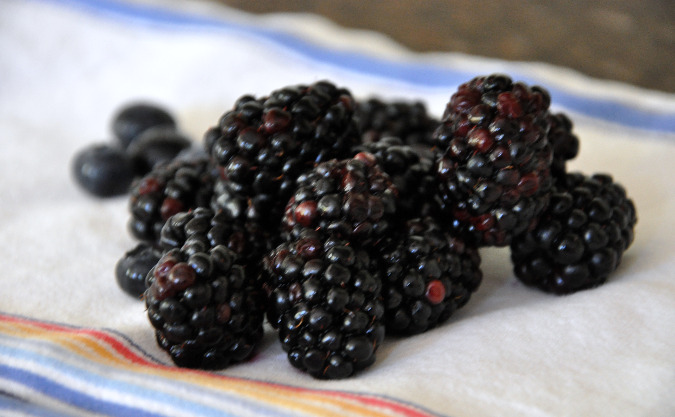 What's even more irritating is that all I want to do is use the oven. I should be making crumbles! Baking cupcakes! Making ribs! Crisping bread! Roasting tomatoes!
Instead, I have been reduced to using every small appliance that I own…with the exception of the rice cooker. And even that's starting to look good.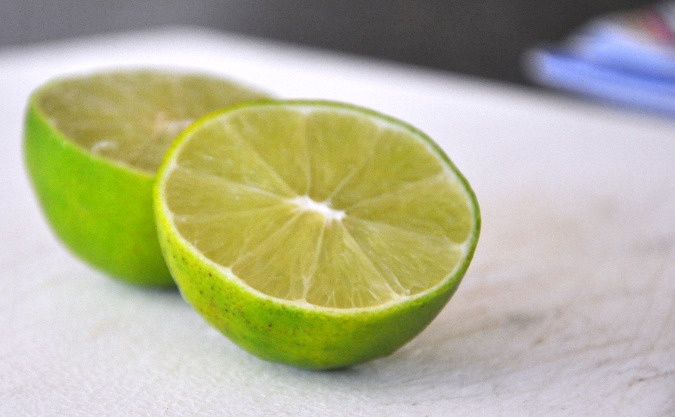 All these summer berries and no way to cook them! The situation was growing bleak; I was reaching the end of my rope.
Luckily, the Kitchn and my good friend Martha swooped to the rescue: the Kitchn with the inspiration and Martha with the practical application.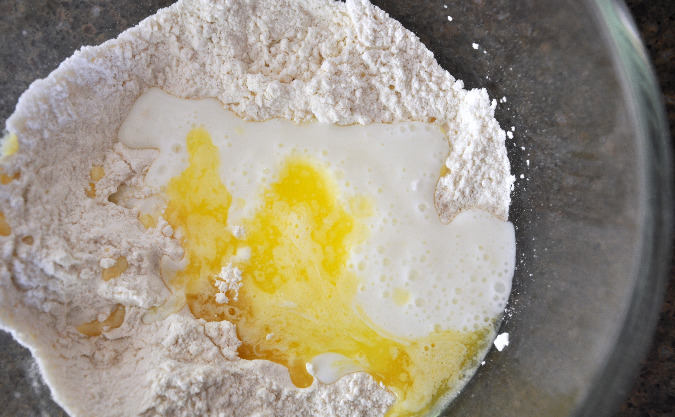 Except where Martha said frozen berries, I read fresh blueberries and blackberries. Where she suggested lemon juice and cinnamon, I saw lime juice and zest.
But I would never tamper with the splendor of her biscuits. Tender, sweet, and crumbly, they were the crowning finish to the bright tartness of the berry goo.
Also, vanilla bean ice cream.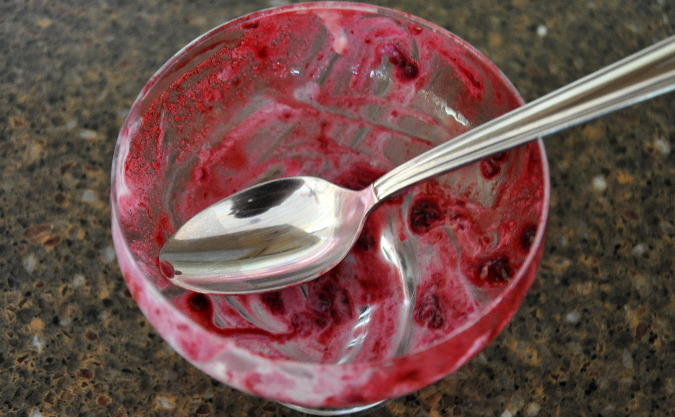 Lime-Scented Blueberry-Blackberry Grunt
Ingredients
1 pound mixed berries (I used 1/2 blueberries and 1/2 blackberries)
1 tablespoon lime juice
6 tablespoons plus 1 teaspoon sugar
1 cup all-purpose flour
1 teaspoon baking powder
1/2 teaspoon baking soda
1/8 teaspoon salt
2 tablespoons unsalted butter, melted
1/2 cup low-fat buttermilk
1/4 teaspoon lime zest
Instructions
In a medium skillet, cook berries, lime juice, 4 tablespoons sugar, and 1/4 cup water over medium heat, 11 to 13 minutes.**
Meanwhile, in a bowl, whisk together flour, baking powder, baking soda, salt, and 2 tablespoons of sugar. Add buttermilk and butter and stir until a moist dough forms. Spoon 6 dollops of dough over fruit.*** Combine lime zest and 1 teaspoon of sugar; sprinkle over dough.
http://www.allfourburners.com/2010/08/12/lime-scented-blueberry-blackberry-grunt/
Copyright © All Four Burners. All Rights Reserved.
Adapted from Everyday Food
* Martha said 4. Her people must like sweets much more than mine.
** Your fruit will be much less runny than mine. I had an accident with the masher; in a moment of madness, I treated the berry mixture like jam.
*** I used an ice cream scoop for even dollop formation.
About AFB

Follow AFB

Find Recipes

Recent Posts

Archives

Bloggy Inspiration

Local Yokels