Cardamom, Ginger, and Anise Ice Cream
Posted on 31 August 2010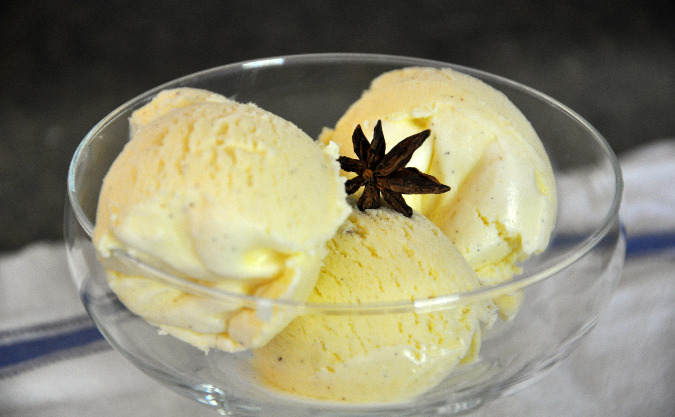 I've lived in San Francisco and the Bay Area for 10 years now — and yet I never tire of showing guests around.
It's the thrill of seeing the Golden Gate Bridge in person for the first time. Of imitating Sean Connery and referring to Alcatraz as "The Rock." Of marveling at the breathtaking views at every turn (and over every hill). And, of course, delighting in the mouthwatering mix of flavors in our wonderful city's equally wonderful restaurants.
Two friends from Boston visited this past weekend during a road trip down the coast. They started in Seattle (with a quick detour into British Columbia) and finished up their journey down on the Peninsula with us. She's been here many times before — in fact, she has twice lived in southern California — but it was his first time out here.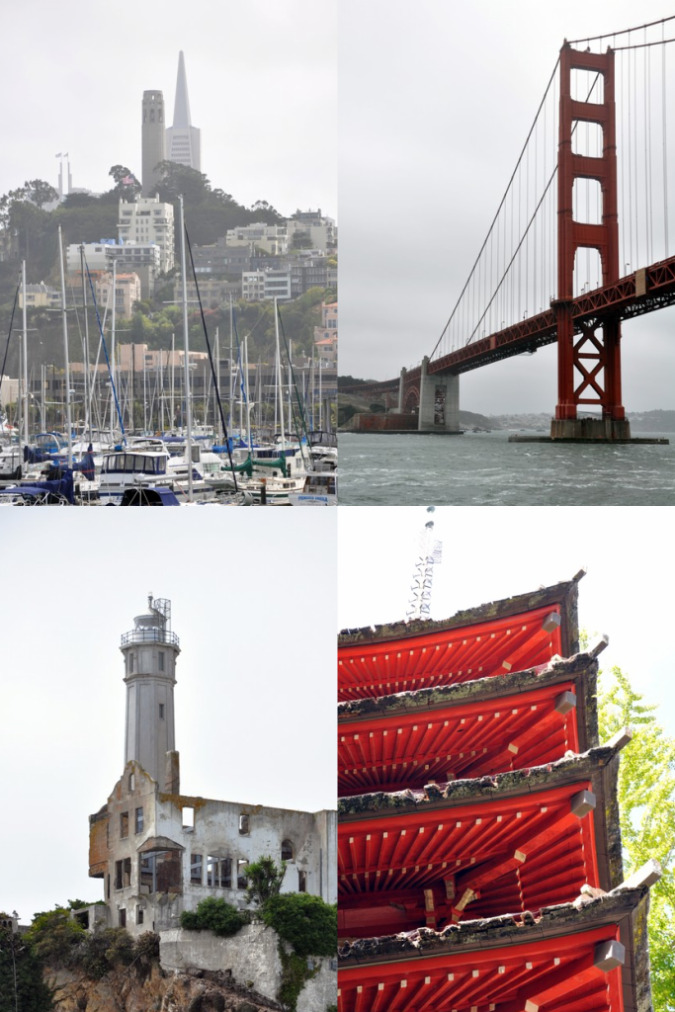 They had already spent Thursday driving around the city, but top on his list for Friday was to go on a bay tour (including under the Golden Gate Bridge) and to visit the Japanese Tea Garden in Golden Gate Park.
I can't remember why I chose to take them to Dosa for dinner that night. It may have been pure selfishness on my part. Or I may have wanted to be a good host and share some glorious fusion-y south Indian food with them. Or both.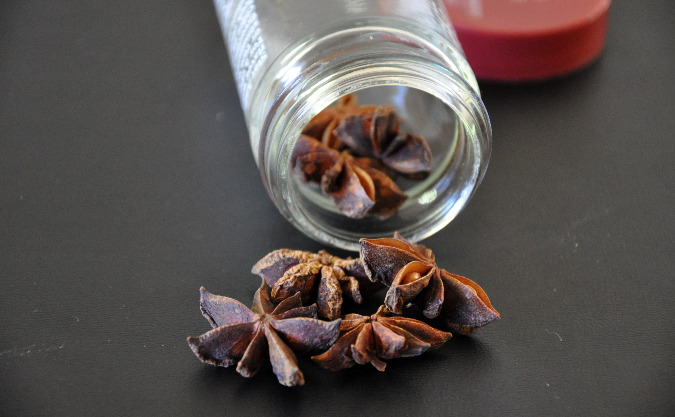 But that's where we ended up. We reveled in the crispy delicacy of the dosas. The warming brew of the sambar (which my dad once pronounced the best that he has had outside of India). The aggressive fire of the tomato and coconut chutneys.
Stuffed beyond comprehension, we still opted to partake in dessert. My belly still aches at the thought.
She and I selected an ice cream float, made with housemade ice cream and cola. Ordinarily, I would have passed on the mix, but, in this case, figured that I could enjoy the two separately. Which is, of course, what I did.
The cola was ok, but nothing distinctive, akin to other specialty colas I have tried before.
The ice cream, on the other hand, was a epiphany. The server initially referred to it as "vanilla spice," but, when pressed, revealed that it contained cardamom (quite right!), ginger, and star anise — and no vanilla. The flavor was so delicate and yet so rich that it was worth a go in my kitchen.
And worth a go, it most definitely was.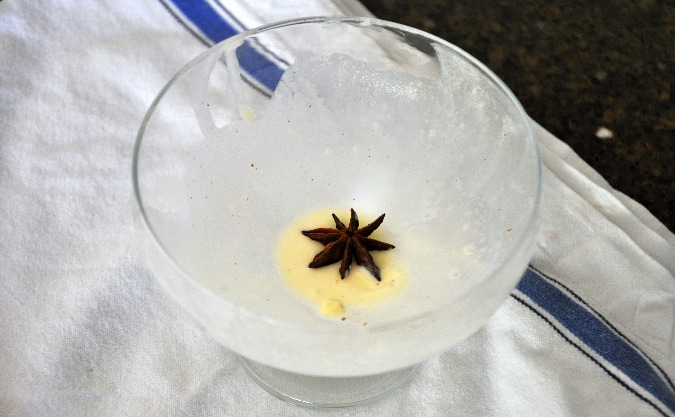 Cardamom, Ginger, and Anise Ice Cream
Ingredients
1 cup whole milk
2 cups heavy cream
5 large egg yolks
3/4 cup sugar
1/8 teaspoon kosher salt
1/4 teaspoon ground ginger
1/4 teaspoon star anise, ground
3/8 teaspoon ground cardamom
Instructions
Bring the milk and cream to a simmer over medium-high heat. Remove from the heat as soon as bubbles begin forming and set aside to cool for 10 minutes.
In the meantime, beat the egg yolks, sugar, and salt in a bowl. When the milk mixture has finished cooling, slowly begin tempering the eggs. Be slow and gentle -- you don't want to end up with scrambled eggs.
Return to the pan and cook over medium-low heat. Stir constantly until the mixture coats the back of a spoon.
Pour mixture back into the bowl and refrigerate until cooled, about 2 hours.
Freeze in your ice cream maker according to the manufacturer's instructions. In my case, that was about 25 minutes.
http://www.allfourburners.com/2010/08/31/cardamom-ginger-and-anise-ice-cream/
Copyright © All Four Burners. All Rights Reserved.
Inspired by David Lebovitz and the Kitchn
About AFB

Follow AFB

Find Recipes

Recent Posts

Archives

Bloggy Inspiration

Local Yokels