Lamb Sausage with Mint, Feta, and Garlic and Dill Garlic Yogurt Sauce
Posted on 09 September 2010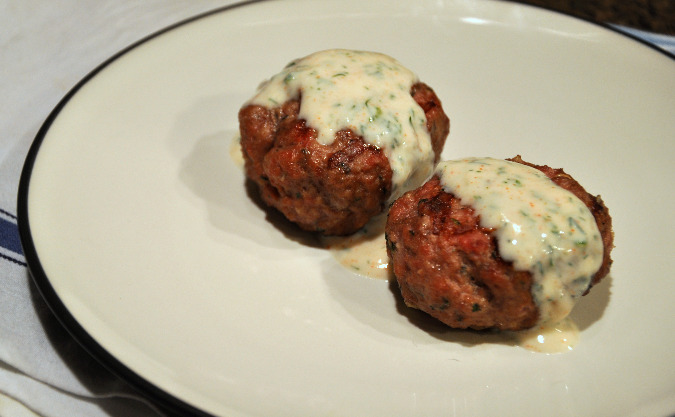 Lamb is possibly the perfect meat.
Wait, we need to back up a moment. You need to understand how far I have come from my days of being almost vegetarian.
For many years, the only meat I ate was chicken (with the occasional side of bacon). I even referred to it as the "holy bird."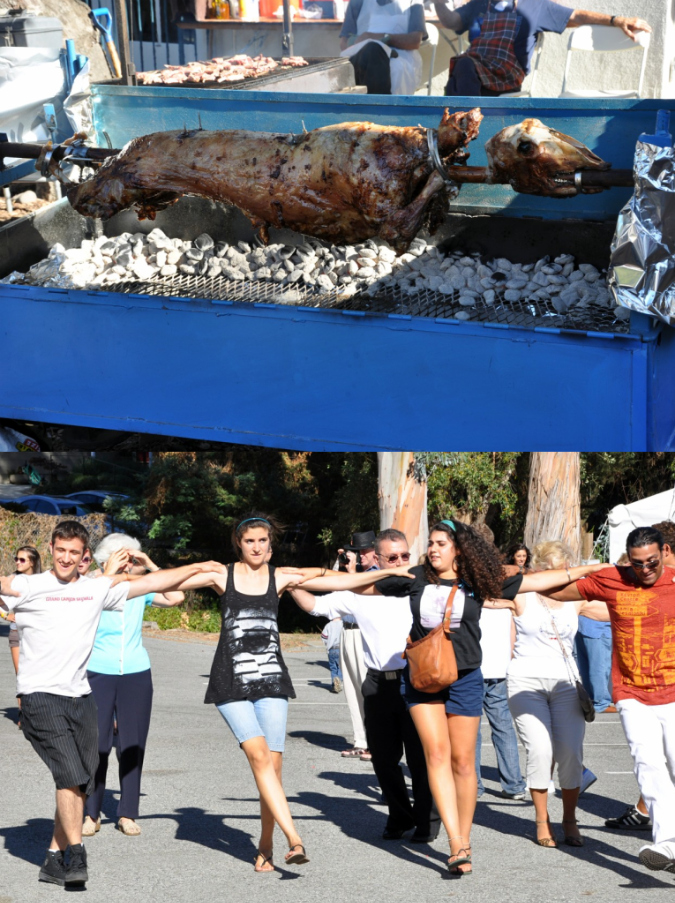 Of course, I ate chicken with almost every meal — so maybe not almost vegetarian. But at least no other meat products (other than the occasional side of bacon) ever passed my lips.
Especially not baby animals. Definitely not baby animals.
That all changed when I took my first bite of a lamb gyro.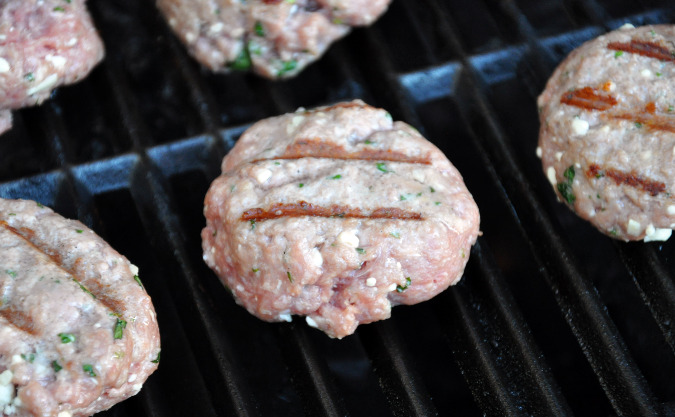 As a frequent consumer of chicken gyros, I expected the delicate, subtle seasoning. What I wasn't prepared for was lamb's tasty tenderness and strong, yet deep flavor. Not at all like beef, but also not gamy like venison. The superlative mix of texture, juiciness, and umami. Irresistible.
My lamb crush only escalated from there. Lamb chops. Baby chops. Lamb burgers. Lamb kebabs. Rack of lamb. Crown roast of lamb.
Even better is that lamb is so well-complemented by a wealth of herbs and spices, generating countless combinations.
Including this stunner: lamb meatballs with feta, mint, and LOTS of garlic. The tangy, sour creaminess of the dill garlic yogurt sauce adeptly offset the rich meatiness of the lamb.
I vow to plan ahead for next year's Greek festival and not fill up on silly carb-laden food. I will leave room for lamb gyros. Or lamb souvlaki.
As long as it involves lamb, I will be not picky.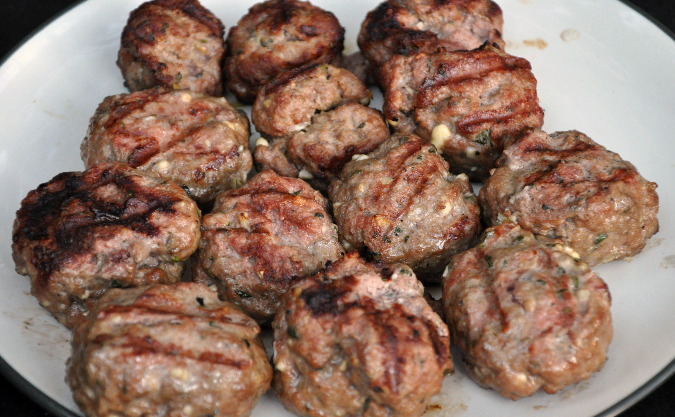 Lamb Sausage with Mint, Feta, and Garlic and Dill Garlic Yogurt Sauce
Ingredients
For the yogurt sauce
1 1/2 cups lowfat yogurt
3/4 cup finely chopped dill
4 1/2 tablespoons fresh lemon juice
1 1/2 teaspoons finely chopped garlic
3/4 teaspoon cayenne
For the lamb sausages
1 1/2 pounds ground lamb
5 garlic cloves, minced
1 1/2 teaspoons kosher salt
1/3 cup crumbled feta cheese
1 tablespoon finely chopped mint
1 tablespoon extra-virgin olive oil
Instructions
Stir together all ingredients for the yogurt sauce. Salt to taste. Chill, covered, at least 30 minutes for all flavors to blend. Bring to room temperature before serving.
Meanwhile, place lamb in a large bowl. Sprinkle with garlic, salt, cheese, and mint. Toss lamb mixture gently to blend.
Divide lamb into 12 equal mounds. Using damp hands, shape each into a ball. Press each ball between palms to flatten into a 3/4-inch-thick disk.
Grill over medium heat, until a meat thermometer reads 160 degrees. Serve with yogurt sauce.
http://www.allfourburners.com/2010/09/09/lamb-sausage-with-mint-feta-and-garlic-and-dill-garlic-yogurt-sauce/
Copyright © All Four Burners. All Rights Reserved.
Adapted from Bon Appetit and Gourmet
About AFB

Follow AFB

Find Recipes

Recent Posts

Archives

Bloggy Inspiration

Local Yokels