Fudgy Chocolate Brownies
Posted on 23 September 2010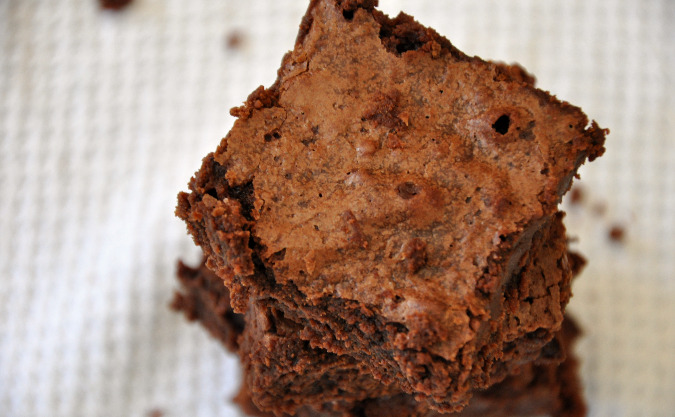 I have a confession to make: I don't like chocolate.
No, don't go…I'm not crazy. Hear me out.
I do think chocolate is ok. It's good enough, but I'm never going to pick a molten chocolate cake over a lemon tart. And I usually need my chocolate cut by vanilla or caramel. I just don't buy into the whole cult of chocolate.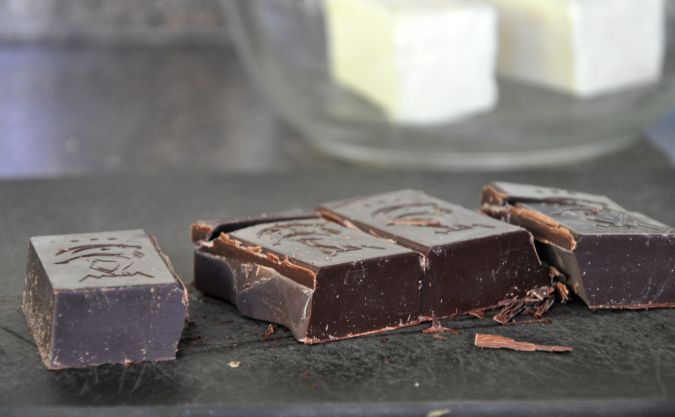 I remember loving chocolate as a child. At Halloween, my mom was well-known in the neighborhood for giving out full chocolate candy bars, not those dinky snack-sized ones, and I took full advantage of it. One Christmas morning, I remember getting sick to my stomach eating all the chocolate in my stocking. And then I did it again the following year.
But fruit candy always won out. Ronald Reagan and I may not have agreed on his economic policies, but, man, we both loved those Jelly Bellys. And don't even get me started on Now & Laters. And Nerds. And Spree (just not the chewy kind).
This is still the case today. It's easy to eschew M&Ms, but don't give me Mentos because I'll snarf the entire roll in one sitting. And Twizzlers. And those little candies that come in the round metal canisters.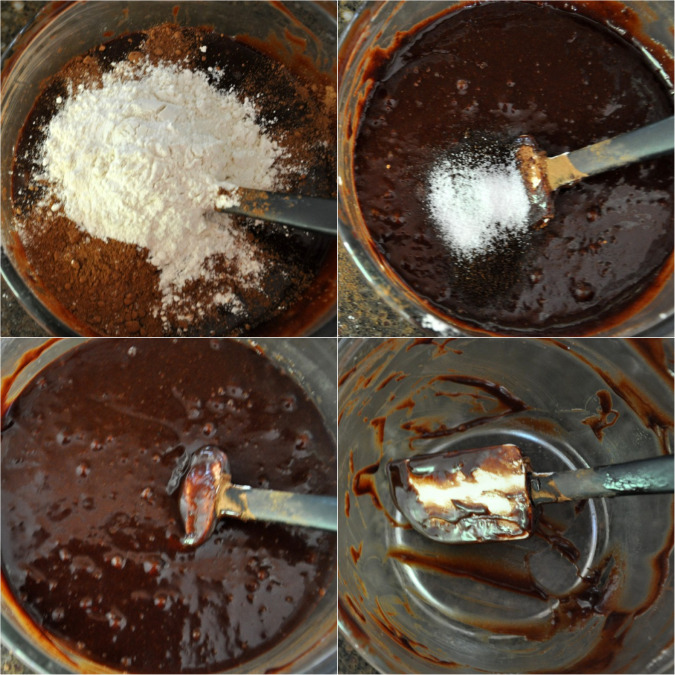 The one exception to my standard chocolate rule is these brownies. These dark deep fudgy brownies. I start on the outside with the chewy edge pieces and slowly work my way to the ooey, gooey crumbly interior ones. And then I squish the leftover crumbs into several mega-morsels until every last bit is gone. And then I lick my fingertips clean.
Matt and I have been known to fight over these brownies. He had to resort to making his own batch because I wouldn't share — and, sadly (for him), because they were not as good as mine.*
This had to be the dish that christened the new oven. And then I enjoyed them for the rest of the week. And shared them with Matt. Eventually.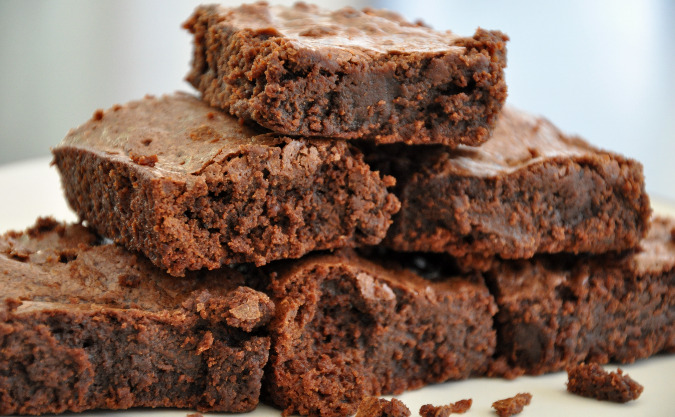 Ingredients
2 sticks unsalted butter
8 ounces bittersweet chocolate**
2 cups sugar
1 1/2 teaspoon ground vanilla or vanilla extract
5 large eggs
2/3 cup all-purpose flour
1/3 cup unsweetened Dutch-process cocoa powder
1/2 teaspoon salt
Instructions
Preheat oven to 350 degrees.
Melt butter and chocolate -- I do this in the microwave in 5- to 10-second increments. Cool to lukewarm.
Whisk in sugar. Whisk in eggs 1 at a time until mixture is glossy and smooth.
Whisk flour, cocoa powder, vanilla, and salt into chocolate mixture until combined.
Spread in 13 x 9-inch pan and bake until a pick inserted in center comes out with crumbs, 25 to 35 minutes. Be very careful not to overbake.
Cool completely and cut into 24 pieces.
http://www.allfourburners.com/2010/09/23/fudgy-chocolate-brownies/
Copyright © All Four Burners. All Rights Reserved.
Adapted from Gourmet
* Matt overbaked his batch. It was so sad; no one wanted them. Don't be Matt.
** Gourmet recommends no more than 60% cacao. I don't know what they are talking about — I always use 70%.
About AFB

Follow AFB

Find Recipes

Recent Posts

Archives

Bloggy Inspiration

Local Yokels