Vanilla Hot Milk Cupcakes
Posted on 08 October 2010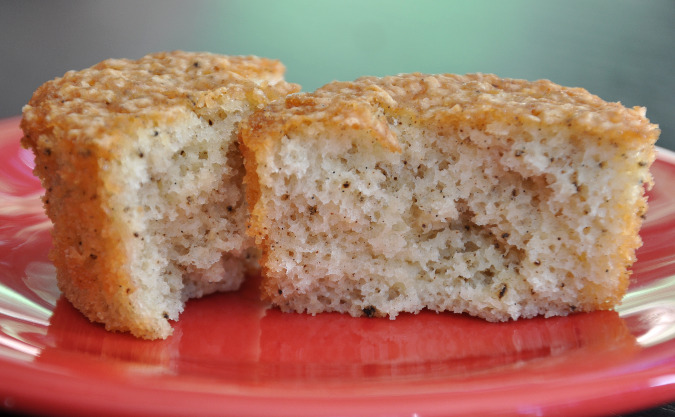 I am obsessed with food trucks.
Look, this should come as no surprise. I am routinely obsessed. I flit from interest to interest like moths to a flame. Or something like that.
But this obsession feels real. Lasting. And maybe even threatening. At least to my belly.
It started so innocently with a small crush on Mobowl, but it quickly escalated. Within weeks, I had announced to one and all that Wednesdays (a.k.a. Mobowl days) were the best day of the week. Every Wednesday, I lined up for my weekly dose of Mobowl. And, every Wednesday, I ate too much and cursed the dark forces that make food taste so very good.
Last Friday, I descended further into the madness; I went to the food truck mecca: Off the Grid.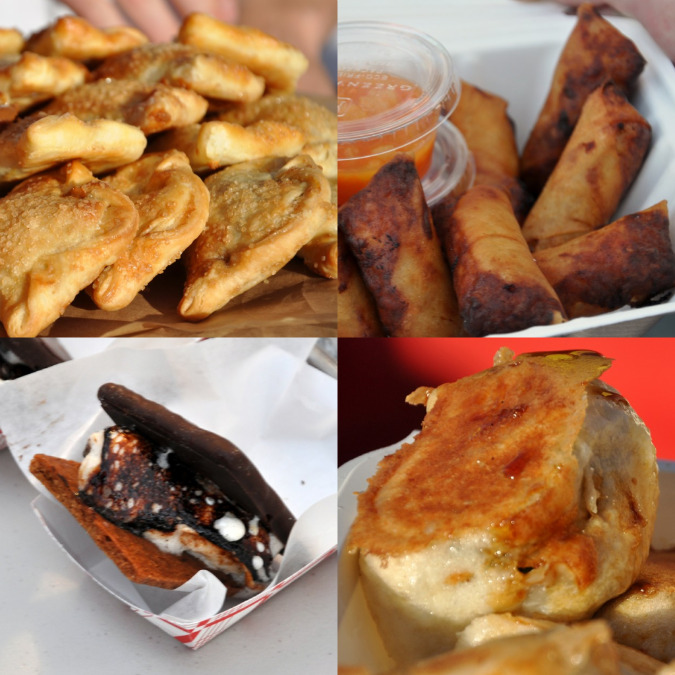 Matt was at a conference at Fort Mason all day Thursday through Saturday so he already had an amazing parking spot. That meant we were able to sample almost every truck and store leftovers in the car.
That meant we sampled almost every truck.
We started first at Chairman Bao (longest line), with their splendid (and filling!) steamed buns. We moved quickly to Happy Dumplings (second longest line) for their delectable chicken and pork dumplings. Then on to El Porteno (I don't remember if the line was long, but I'm a sucker for empanadas). And on and on and on. And on. We skipped Curry Up Now if only because they are Peninsula-based.
Also, I couldn't eat anymore.
But the obsession didn't stop there. I attended Edgewood Eats Monday night. This time, I planned to limit my intake. Of course, I had to because there were fewer trucks. I skipped the lengthy line at Chairman Bao and instead focused on Hapa SF and Kara's Cupcakes. But, before I was able to make my escape, I was lured in by Iz It.
After eating more than my fill (again), I went out to face the world again…wiser.
What's the lesson here, kids? 1. Food trucks, while seemingly good, are inherently evil. 2. I have no self-control. 3. If I tell a unrelated rambling story, maybe you won't notice that I haven't yet mentioned these disappointing hot milk cupcakes.
I'm not sure what I did to them — the cupcakes didn't turn out like the fluffy hot milk cakes I've had before. Sure, they were delicious, sticky, and sweet, but far too dense. Did I not beat the eggs sufficiently? Did I overmix after adding the flour? Was converting them into cupcakes a really bad idea?
Who knows? But I note them here for you anyway, in case you have better luck.
And just say no to food trucks.
Or, at least, bring some self-control.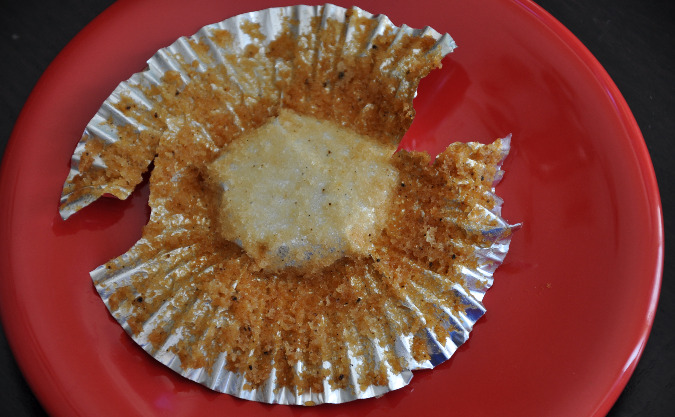 Vanilla Hot Milk Cupcakes
Ingredients
3 large eggs
1 1/2 cups sugar
2 teaspoons ground vanilla (or vanilla extract)
3/4 (6 ounces) milk
1 tablespoon butter
1 1/2 cups cake flour
1 1/2 teaspoons baking powder
1/2 teaspoon salt
Instructions
Preheat the oven to 325 degrees F.
In a large bowl, beat together the eggs and sugar until very thick; the batter should fall from the beats in a thick ribbon.
While you're beating the eggs and sugar, heat the milk and butter in a small saucepan to just simmering. Add the hot milk to the egg mixture in a slow, steady stream as you continue beating.
In a separate bowl, whisk together the flour, baking powder, and salt. Fold the dry ingredients into the wet ingredients, stirring until they're just combined.
Pour the batter into a 12-cup muffin pan. Bake for 32 minutes until the cupcakes are a deep golden brown. Serve as-is, frosted, or topped with fruit.
http://www.allfourburners.com/2010/10/08/vanilla-hot-milk-cupcakes/
Copyright © All Four Burners. All Rights Reserved.
Adapted from The King Arthur Flour Baker's Companion: The All-Purpose Baking Cookbook
About AFB

Follow AFB

Find Recipes

Recent Posts

Archives

Bloggy Inspiration

Local Yokels