Upside-down Caramel Pear Muffins
Posted on 12 October 2010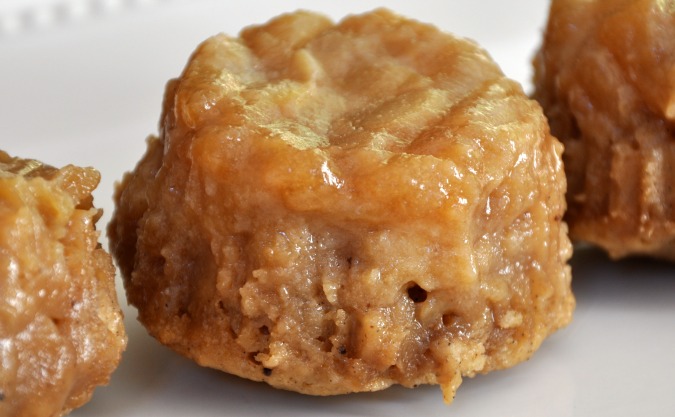 Even though we're enjoying a late Indian summer (mind you, I'm not complaining), I can't help but be inspired by autumn cooking. Specifically fall baking.
This is the one time of year I miss living on the East Coast. Unlike apple picking and cider, fall traditions in California don't resonate. As much as I like pomegranates and persimmons, they don't scream "autumn" to me. On the other hand, California does brag a range of apple varietals that I've never seen back east.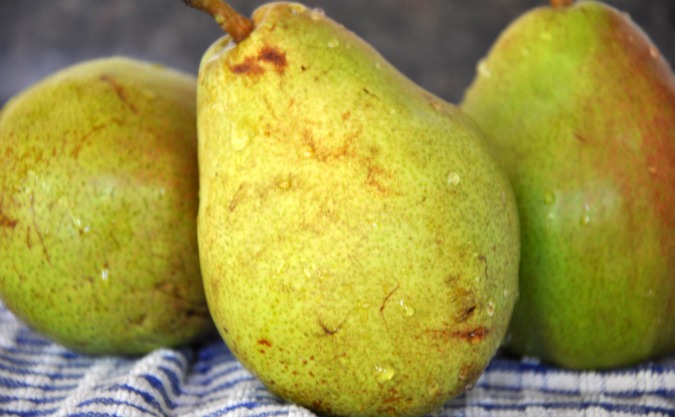 Apples and I have a long twisted history. Long a favorite of mine, with their tarty sweetness, I became disillusioned with the mushy consistency of supermarket apples and renounced them. Last year, I experimented with eating different varieties out of hand and fell in love with Pink Ladies. But I have yet to enjoy them cooked.
Which is likely why I substituted pears for apples in this upside-down muffin recipe. Plus, pears just feel more appropriately west coast.
Now, where's my apple cider?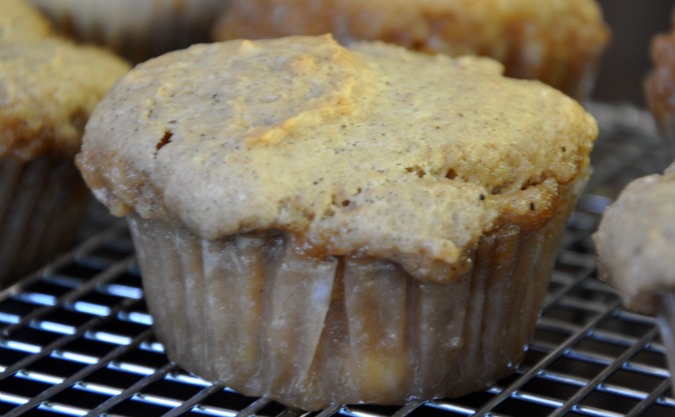 Upside-down Caramel Pear Muffins
Ingredients
Pear topping:
3 pears (about 1 1/2 pounds), peeled, cored and sliced 1/4-inch thick
1/2 cup dark brown sugar
8 tablespoons (1 stick) unsalted butter
Pinch kosher salt
Muffins:
2 cups all-purpose flour
3/4 cup dark brown sugar
1 tablespoon baking powder
1/2 teaspoon ground cinnamon
1/4 teaspoon kosher salt
8 tablespoons (1 stick) unsalted butter, melted
2 large eggs, lightly beaten
3/4 cup sour cream
1 teaspoon vanilla extract
Instructions
Heat the oven to 375 degrees. Line a 12-muffin tin with paper cupcake liners.
Over medium-high heat, stir together the pears, 1/2 cup brown sugar, 8 tablespoons butter and a pinch of salt. Cook, stirring occasionally, until the pears are tender, about 15 minutes. Distribute the pear slices among the muffin cups.
To make the muffins, in a large bowl, whisk together flour, 3/4 cup brown sugar, baking powder, cinnamon and 1/4 teaspoon salt.
In a separate bowl, whisk together 8 tablespoons butter, eggs, sour cream and vanilla. Pour the wet ingredients into the dry and fold together until smooth. Scoop the batter on top of the pear mixture. Bake until the muffins are slightly puffed, about 20 to 22 minutes.
Allow the muffins to cool partly in the pan; turn onto a platter and serve warm or at room temperature.
http://www.allfourburners.com/2010/10/12/upside-down-caramel-pear-muffins/
Copyright © All Four Burners. All Rights Reserved.
Adapted from The New York Times
About AFB

Follow AFB

Find Recipes

Recent Posts

Archives

Bloggy Inspiration

Local Yokels