I'm baaaaack…well, sort of
Posted on 27 February 2011
The bad news is that I have no new recipe for you.
The good news is that I'm back. Four and a half months have gone by so quickly — I have thought of you often.
I wanted my return to be triumphant, but it's gotten to the point when it's more important that I post something…anything. Even if it is this very lame post.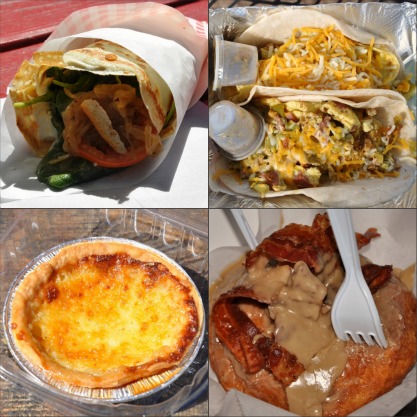 Here's what I have been up to since we last spoke:
I went to Austin. And ate my face off at too many food trucks.
I became another year older. Boo!
We had about 20 people over for Thanksgiving, the biggest food holiday of the year.
I made lots of preserves.
I ate my face off at many local food trucks.
My team was off-shored to India and I was laid off.
And then I found another job at the mothership a few weeks later. That means that you will see many more fancy appliances and cookware in the coming months.
I will leave you with a collage of some of the many food trucks at which we ate in Austin. I need to plan another trip there again soon.
About AFB

Follow AFB

Find Recipes

Recent Posts

Archives

Bloggy Inspiration

Local Yokels