Big news! (and some Halloween)
Posted on 27 November 2011
So, it's now November. Almost the end of November at that.
I haven't even logged in to post since March — I just found an aborted post that I had forgotten about — after I made such a big to-do about allegedly being back.
But I am back for reals now…mostly because I am now moving to Denver.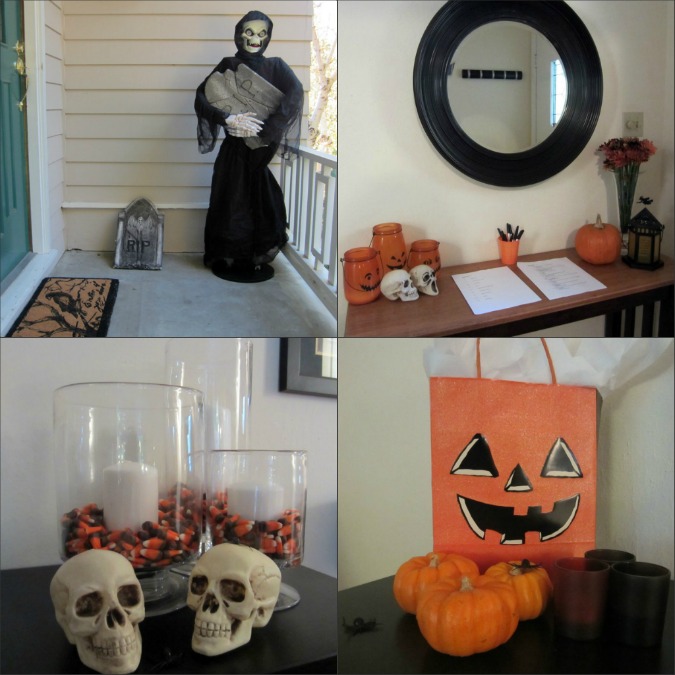 Yes, you read that right. Denver. In the winter. What am I thinking?
Mostly, I am thinking that I have most of my adult life in the San Francisco Bay Area. And, wow, it's really expensive here.
Also, I can't see myself getting old here. Not that I'm old yet. But I will be…and this is an area that values youth.
Also, I'm not sure that my values now align with those valued here. But we will see.
So, we're trying out Denver for a couple of years. Matt is clearly more committed at this point than I am; I am more about seeing how things go.

Also — and this is very important — at least the next few posts will not contain recipes. Well, probably. Because I am moving to Denver on December 4th with no kitchen access and will be commuting back from time to time. Our lease (with a kitchen) doesn't start until January 1st.
To tide you over, here are some photos of our Halloween decorations. We have an annual party and project horror movies on the big screen…outside. That's one tradition that will not be moving with us. Though, in my fantasy world, we will have a big enough media room that we can still set up the screen.
About AFB

Follow AFB

Find Recipes

Recent Posts

Archives

Bloggy Inspiration

Local Yokels