Apricot-Lime Jam with Black Pepper
Posted on 01 August 2012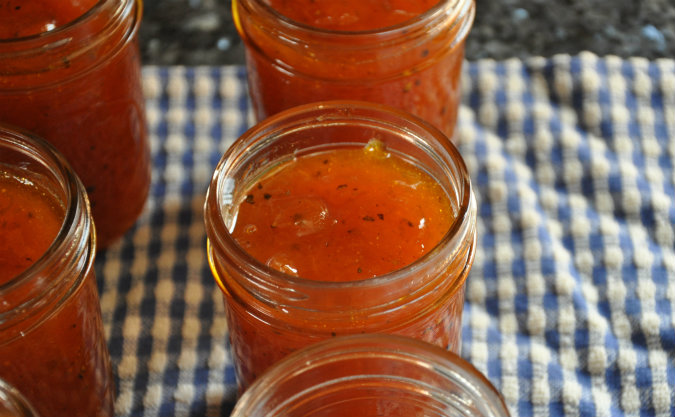 I was naive.
Or clueless.
Or both.
Now, I'm no fool (perhaps). I knew that, by moving to Denver, I was giving up access to the bounty that is California's Central Valley. But I didn't appreciate the depths of winter and the much, much shorter growing season.
Naive, I tell ya.
Every Saturday during the winter, I resignedly trudged to the (only!) indoor farmers market and hoped to find something more than the (only!) paltry basket of tiny potatoes that were the available fresh veggies. I did develop an unfortunate fixation on some enticing empanadas, which accomplished little, other than to pad my waistline.
I diligently followed the local farmers markets and marked their opening dates in the calendar: April 7 in Boulder and May 5 in Cherry Creek.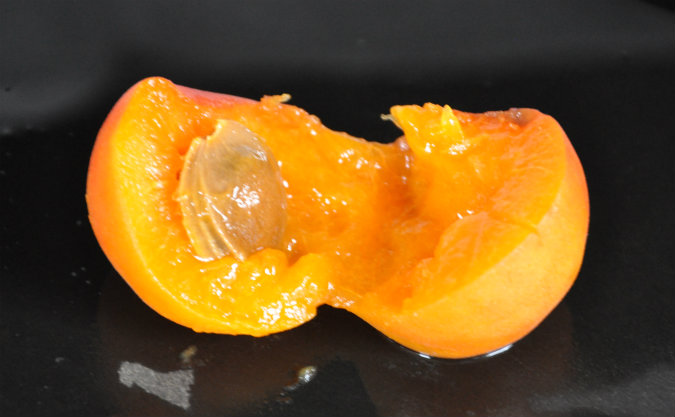 Every Saturday in April, I resignedly trudged to Boulder to avail myself of fresh produce…which was mostly lettuces.
By May, I was all too ready for the Denver farmers markets to open. I was at Cherry Creek bright and early May 5 to avail myself of the fresh produce…which was mostly lettuces. Argh.
Come June, I started to lose it. I made one small batch of cherry, apricot, and plumcot jam. But, for this jamming addict, it wasn't enough!
This is the only explanation I have for how, in July, I ended up with a 20-pound box of apricots from the Saturday morning farmers market.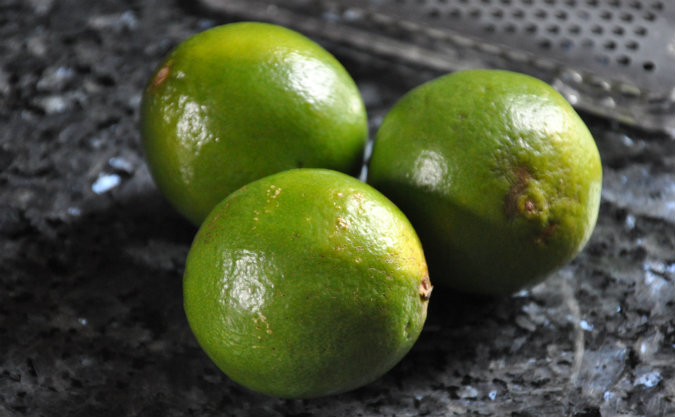 Initially, I was cowed. Then, electrified. My mind reeled at the possibilities.
The harsh reality of these apricots being seconds set in. Although they created an aromatic puddle of juice on the kitchen floor – which the dogs were eager to sample – only about 3/4 of them were salvageable. I needed to work quickly.
Undeterred, I started on the first batch, apricot jam with kirsch from the inimitable David Lebovitz. Divine.
The second, apricot-orange jam with vanilla. By Saturday night, the air hung heavy with the distinctive scent of Christmas.
The third was this, apricot-lime jam with black pepper, a rousing start to a Sunday of jam-making.
I wish that I could say that it was talent — not merely a wild-assed guess– that predicted this combination would work. I suppose the sweet flatness of the apricots amplifies the tangy tartness of the lime and the piquant snap of the black pepper. Whatever it is, it's good. Matt pronounced it one of top five ever.
I foresee this jam as a glaze on meat. Or the basis of a sauce (for meat). Or the basis of a vinaigrette (with meat). Or just with some bread and cheese (and meat).
P.S. Incidentally, I'm not sharing the recipe for the fourth batch, apricot-rosemary. Too marvelous for words.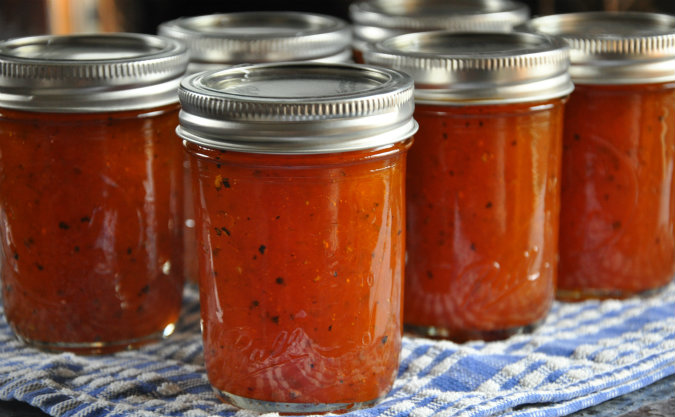 Apricot-Lime Jam with Black Pepper
Ingredients
2 pounds apricots, pitted and chopped
1 1/2 cups white sugar
1 tablespoon lime juice
1 teaspoon lime zest
1 teaspoon black pepper
Instructions
Combine apricots, sugar, and lime juice. Bring to a boil over medium heat and stir constantly to dissolve sugar. Boil, stirring frequently, until mixture thickens. Remove from heat and test gel. If gel stage has been reached, skim foam. Add lime zest and black pepper; stir to combine.
Either can (process for 10 minutes) or refrigerate.
http://www.allfourburners.com/2012/08/01/apricot-lime-jam-with-black-pepper/
Copyright © All Four Burners. All Rights Reserved.
Adapted from the Ball Complete Book of Home Preserving
About AFB

Follow AFB

Find Recipes

Recent Posts

Archives

Bloggy Inspiration

Local Yokels