Spinach and Chickpea Curry with Greek Yogurt and Lemon
Posted on 28 September 2012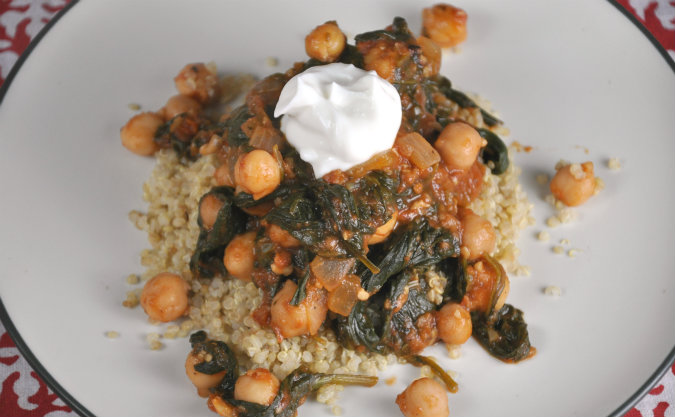 I may have come to terms with autumn.
Ah, alluring autumn. Brisk mornings. The crunch of leaves underfoot. Trees dripping with golden and carmine boughs.
And the seduction of comfort food. We spent all summer gorging on fresh produce. Now, we have turned to the lure of excess calories required to power through the impending winter. Perfectly understandable.
Except that it's too soon. It's only late September. The local highs have been in the mid-70s, which I consider perfect. We have been pounded by several thunderstorms recently, which have deposited snow in the mountains, but have been a welcome respite from the scorching summer season.
Yet my mind insists on contemplating comfy, cozy comfort food.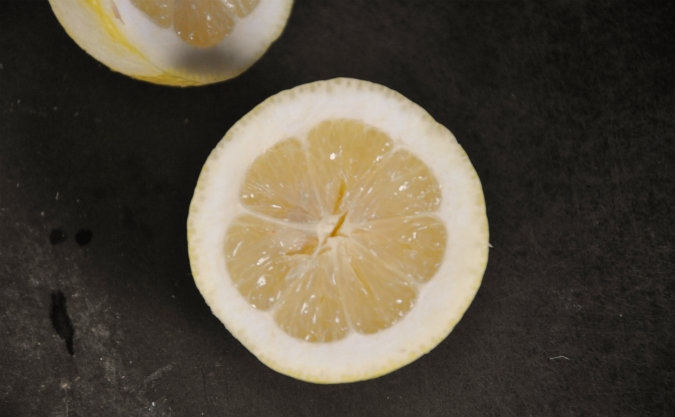 For dinner this week, I wanted something hearty — a meal that would stick to your ribs — but would be relatively quick to prepare. I have had a chickpea spinach recipe saved (possibly even pinned) for months now, but knew that it had to be modified for Matt's and my picky palates.
Since I have (allegedly) been trying to eat more healthfully, the first change was the coconut milk. At first, I debated substituting light for full-fat, but Matt (a.k.a. Mr. Picky Eater under the Guise of Being Healthy) wouldn't consider the idea. Besides, substituting the coconut milk with Greek yogurt preserved the creamy mouthfeel of the original.
Next to go were the sun-dried tomatoes. I haven't had them since they rose to popularity in the 1980s, but they were foul then and I assume foul now. Also, ew.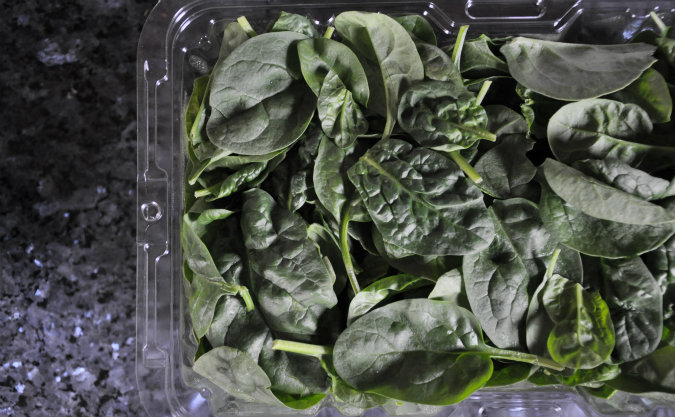 After some additional research, the inspiration recipe was mashed up and mixed up with about 4 others. The result is super flexible and, if frozen spinach were substituted for fresh (note that I did not test this), you may have all the ingredients ready in the pantry during the doldrums of winter.
I served this over quinoa, mostly because I knew Matt (a.k.a. Mr. Quinoa) wouldn't agree to brown rice. The quinoa turned out to be an inspired choice; it lent a nutty flavor and toothsome texture to the final dish.
A note on the garam masala: Its inclusion was initially a consequence of me being too lazy to find the cumin. It led, albeit unintentionally, to a much richer, more complex flavor. If you like, you can substitute cumin. Matt alleged that I was trying to Indian it up.
Spinach and Chickpea Curry with Greek Yogurt and Lemon
Ingredients
1 teaspoon olive oil
1 yellow onion, chopped
4 garlic cloves, peeled and minced
1 Tablespoon fresh grated ginger
1 lemon, zested and juiced
1 teaspoon paprika
1/2 teaspoon garam masala
2 serrano chiles, seeded and minced
2 15-ounce cans of garbanzo beans (chickpeas), rinsed and drained
1 pound baby spinach
1 14.5-ounce can fire-roasted tomatoes
1 1/2 teaspoons salt (or to taste)
1/2 teaspoon crushed red pepper (optional)
Greek yogurt to taste
Instructions
Heat the oil in a Dutch oven or other heavy pot over medium-high heat. Add the onion and cook for about 7 minutes, until the onion is translucent and starting to brown.
Add the garlic, ginger, lemon zest, chiles, paprika, and garam masala. Cook 1 minute or until fragrant.
Add the chickpeas and cook for 5-6 minutes until the chickpeas are golden, stirring frequently,
Toss in the spinach, one handful at a time. This will take about 5 minutes; stir in a handful or two and wait for it to wilt down and make room in the pot before adding the next handful. When all the spinach has been stirred in, add the tomatoes, lemon juice, salt, and red pepper.
Bring to a boil and quickly turn down to medium. Cook for 10 minutes or until the chickpeas are cooked through. Taste and add more salt, if necessary.
Serve hot over brown rice or quinoa. Top with a dollop of Greek yogurt.
http://www.allfourburners.com/2012/09/28/spinach-and-chickpea-curry-with-greek-yogurt-and-lemon/
Copyright © All Four Burners. All Rights Reserved.
Adapted from The Kitchn and Cooking Light
About AFB

Follow AFB

Find Recipes

Recent Posts

Archives

Bloggy Inspiration

Local Yokels