Slow Cooker Pumpkin Bread with Walnuts
Posted on 25 October 2012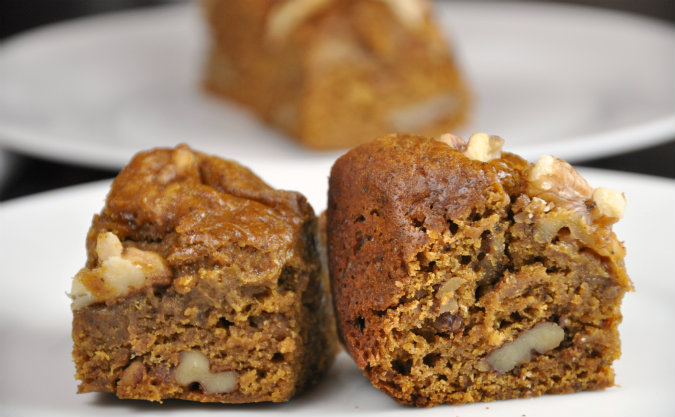 This bread is a turd.
I don't mean that in terms of taste. In fact, it was quite tasty and evocative of the season. Yay for pumpkin!
Rather, I refer solely to its physical appearance. The combination of a slow cooker with a quick bread recipe yields an oval brown lumpy turd-like outcome. I don't recommend serving this as-is to company.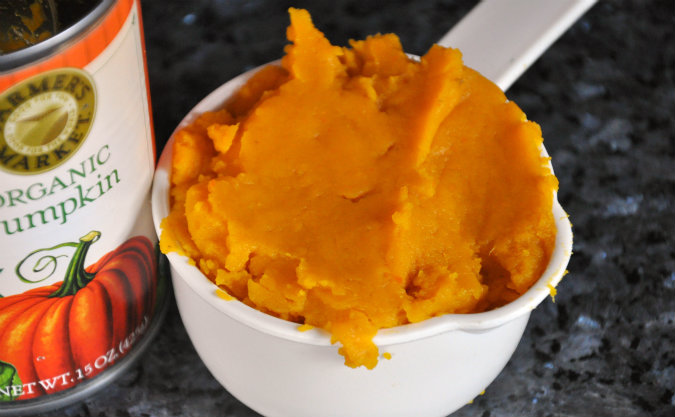 Um, I am going to stop talking about how this bread looks now; that's not appetizing. Suffice it to say, it's not pretty.
When this month's Twelve Loaves challenge was announced, I knew that I wanted to be boring and make quick bread…again. Third month in a row. Why mess with a known formula, especially when I already knew that I wanted to make pumpkin bread? Besides, there will be time enough for yeasty breads when I return to sea level next month.
There was the added complication that October is slow cooker month. All slow cooker, all the time!
Using a loaf pan in the slow cooker felt a bit like cheating. Also, my loaf pans don't fit in my slow cooker. There was no way that I was going to buy another loaf pan — the last thing I needed was to buy yet more stuff to move.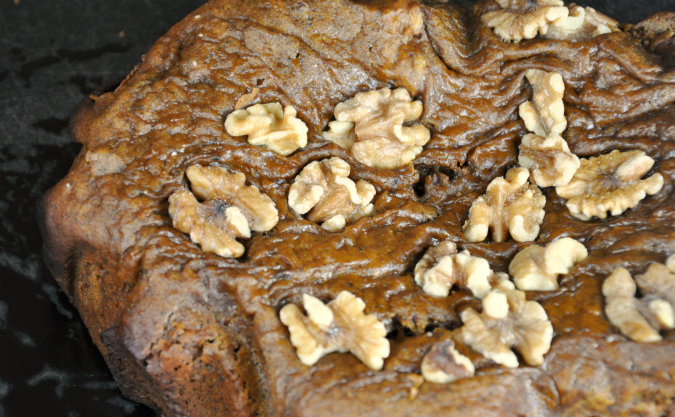 I kind of wanted to, though.
I searched the interwebs high and low for a slow cooker bread recipe that did not require a loaf pan. It was not easy. It's a good thing that I am proficient at using search engines.
I found this pumpkin gingerbread that uses the slow cooker insert for baking. The catch? It is vegan. Vegan is a bit of a dirty word in these parts. Simply, I don't understand non-cheese eaters.
Since pumpkin bread doesn't have cheese in it, I deemed that, despite being vegan, this recipe acceptable. Also, with some modifications, I had all of the ingredients in the pantry. Not having to buy anything new before the move? Always a win.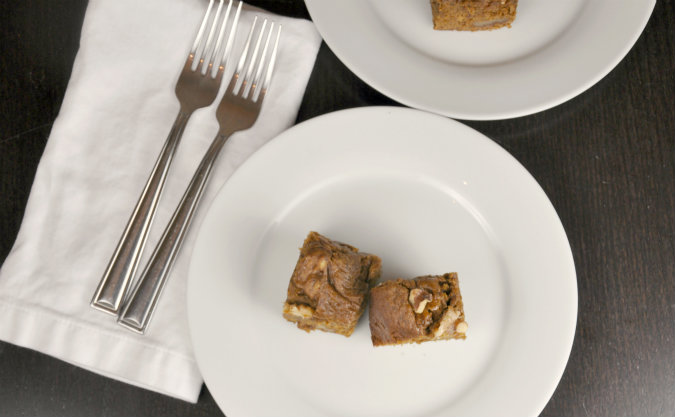 Slow Cooker Pumpkin Bread with Walnuts
Ingredients
2 cups all-purpose flour
1 tablespoon baking powder
1/2 teaspoon baking soda
2 teaspoons pumpkin pie spice
1/2 teaspoon ground cloves
1 teaspoon ground vanilla
1/4 teaspoon salt
2 tablespoons water
1 cup pumpkin puree
1/2 cup molasses
1/2 cup honey
1/4 cup canola oil
1 cup chopped walnuts, divided
Instructions
Lightly coat a 5-quart slow-cooker insert with cooking spray. Line bottom with parchment paper and lightly coat with spray.
Mix the flour, baking powder, baking soda, pumpkin pie spice, cloves, vanilla, and salt in a large bowl.
Place the water, pumpkin puree, molasses, honey, and canola oil in the bowl of a stand mixer.
Add the dry ingredients to the wet and stir until just combined.
Stir 1/2 cup walnuts into the pumpkin mixture.
Transfer to the slow cooker and smooth top. Sprinkle the remaining 1/2 cup walnuts evenly across top.
Cover and cook on high, propping lid open with using the handle of a wooden spoon, for 1 1/2 hours to 2 1/2 until a knife comes out almost clean. Let cool completely in insert on a wire rack, about 2 hours.
http://www.allfourburners.com/2012/10/25/slow-cooker-pumpkin-bread-with-walnuts/
Copyright © All Four Burners. All Rights Reserved.
Adapted from Healthy Slow Cooking
About AFB

Follow AFB

Find Recipes

Recent Posts

Archives

Bloggy Inspiration

Local Yokels