Can It Up: Pomegranate Port Jelly
Posted on 31 December 2012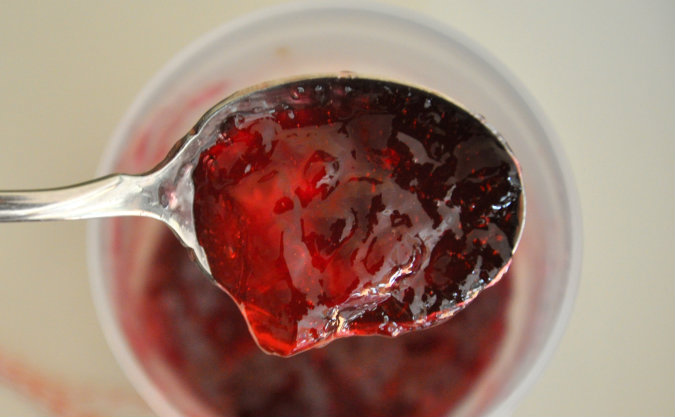 Ahem. I didn't mean for a full month to pass before I posted my contribution to this month's Can It Up. Especially since I made the jelly over three weeks ago.
I am bewildered that I managed to post every week during our move, but fell down this month. May I blame holiday madness? Matt's ridiculous travel schedule? The lazy hazy crazy days of California?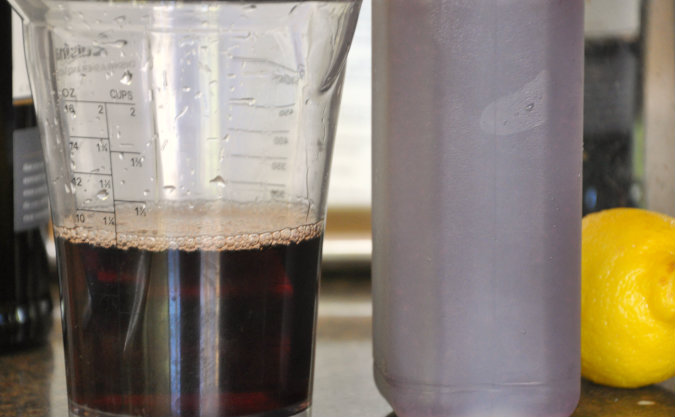 Perhaps it was because I went a bit mad with preserving this month. With the return to California, I was once again smitten with strawberries and bought a full flat one weekend. I spent the next few days making strawberry-meyer lemon jam, strawberry-port jam (with leftover port from this recipe), strawberry-balsamic jam with rosemary, and strawberry-meyer lemon marmalade. I became so cuckoo that I briefly considered trying strawberry pickles (that is not at all a real thing), but, fortunately, I had run out of strawberries. Whew.
In the spirit (no pun intended) of this month's Can It Up theme, I made tarragon wine jelly today with a random bottle brought over for our holiday open house/cocktail/we're back home party. It is quite delightful, but is already earmarked for the neighbors. Boo.
I felt like I spent another whole week wrapping jars to ship out as holiday gifts. Then there were the jars to wrap up for local friends. And friends to see and catch up with. Et cetera. Ad nauseam.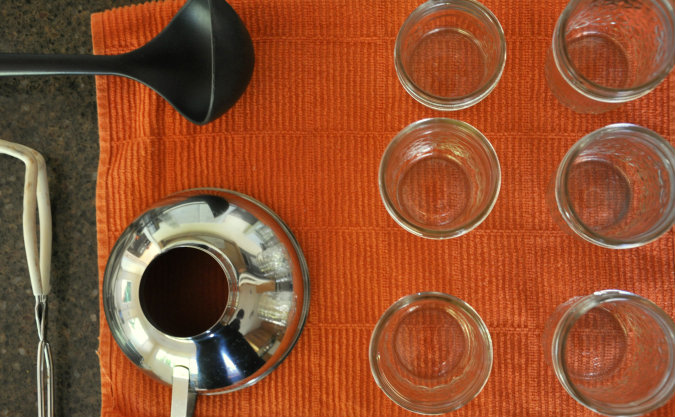 I am full of excuses (and Latin). Let's dispense with all that and talk about this jelly.
I found this recipe in my favorite small-batch book, which originally called for cranberry juice. Cranberries are sooooooo New England. I moved back in the Bay Area, for chrissakes. That calls for something appropriately…Mediterranean? Yes, like the weather. Clearly. Like pomegranate juice. Obviously.
This jelly is a pleasant combination of tart berry flavors balanced by the pronounced nutty sweetness of the port. Its ruby glow is beyond compare.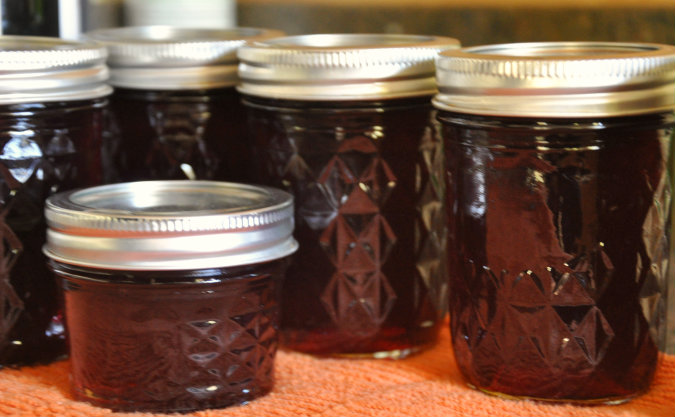 Ingredients
1 cup port
1 cup pure pomegranate juice
3 1/2 cups granulated sugar
1 pouch liquid fruit pectin
Instructions
Place port, juice, and sugar in a large stainless steel saucepan. Bring to a boil over high heat and boil hard for 1 minute, stirring constantly. Remove from heat and stir in pectin.
Process 10 minutes in half-pint and 4-ounce jars.
http://www.allfourburners.com/2012/12/31/can-it-up-pomegranate-port-jelly/
Copyright © All Four Burners. All Rights Reserved.
Adapted from The Complete Book of Small-Batch Preserving
About AFB

Follow AFB

Find Recipes

Recent Posts

Archives

Bloggy Inspiration

Local Yokels