Can It Up: Blood Orange Marmalade with Campari
Posted on 31 January 2013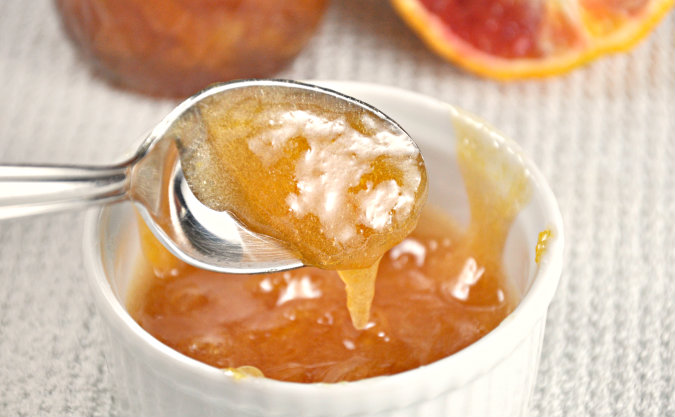 Look, there's a reason why the folks of Downton Abbey serve "bought marmalade."
Marmalade is not easy. It's exacting. It's laborious. It demands several hours of hands-on time for a modest yield. It dirties an crushing number of pots and other dishes.
Boy (howdy), I am glad that I don't wash the dishes around here.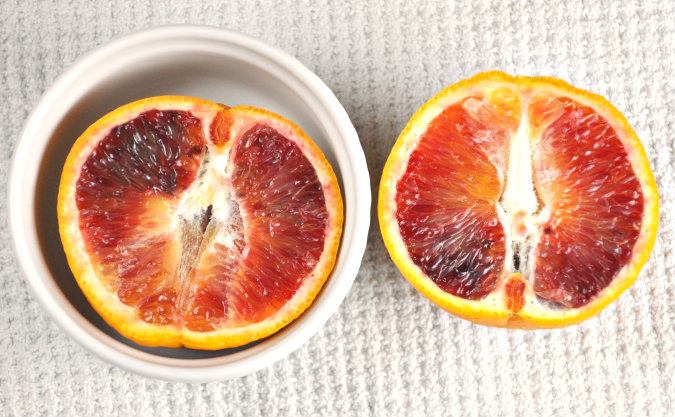 This is why, as delightful as traditional marmalade is, I don't make it often or ordinary. I avail myself of the splendid California citrus and make something a bit unusual. Like meyer lemon-strawberry marmalade, which I made last month and was a big hit. Or ginger lime marmalade, next up on my list.
For this month's Can It Up, it was all blood orange marmalade, all the way. I adore the distinct ruby glow and the sweet, almost berry-like aroma of the Moro orange, which is the variety mostly commonly found here. The addition of Campari enhances the provocative bitterness of the peel.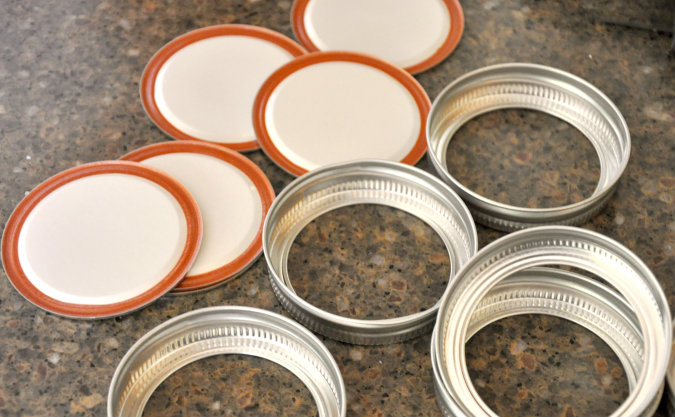 I can't wait to break these jars open with an alluring, but almost cloyingly sweet pound cake. Or for use as a pungent glaze on a pork tenderloin with a zesty spice rub. Or, in the Downton Abbey fashion, with a flaky croissant from our local bakery and a cup of classic Earl Grey tea.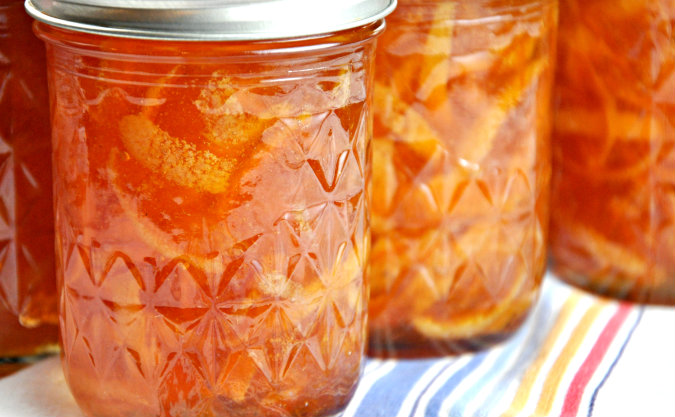 Blood Orange Marmalade with Campari
Ingredients
3 lbs blood oranges
Water
6 cups granulated sugar, divided
1/2 cup Campari (or other orange liqueur)
Instructions
Using a sharp knife, trim tops and bottoms from oranges. Score the peel of each orange lengthwise into quarters. Remove peel and set fruit aside. Place peel in a large stainless steel saucepan with enough water to cover generously. Bring to a boil over medium-low heat and boil for 10 minutes. Drain. Cover generously with fresh cold water and return to a boil. Boil for 10 minutes, until peel is softened. Drain. Using a spoon, scrape white pith from peel and discard. Using a sharp knife, cut peel into paper-thin strips.
Working over a large stainless steel saucepan to catch juice and using a small, sharp knife, separate orange segments from membrane. Place segments in saucepan and squeeze membranes to remove as much juice as possible, collecting it in the saucepan. Discard membranes and seeds.
Add cooked peel and 4 cups water to segments. Bring to a boil over medium-high heat, stirring occasionally. Reduce heat and boil gently, stirring frequently, until peel is very soft when squeezed with fingers, about 30 minutes. Remove from heat and measure 6 cups, adding as necessary to yield the required quantity. Mix well.
Ladle 3 cups of the cooked mixture into a clean large, deep stainless steel saucepan. Ladle remaining mixture into a second saucepan. Bring both saucepans to a boil over medium-high heat. Maintaining boil, gradually stir 3 cups sugar into each saucepan. Boil hard, stirring constantly, until mixture reaches gel stage, about 12 minutes. Remove from heat and skim off foam.
Add 1/4 cup Campari to each saucepan. Stir.
Process 10 minutes.
http://www.allfourburners.com/2013/01/31/can-it-up-blood-orange-marmalade-with-campari/
Copyright © All Four Burners. All Rights Reserved.
From the Ball Complete Book of Home Preserving
About AFB

Follow AFB

Find Recipes

Recent Posts

Archives

Bloggy Inspiration

Local Yokels