Slow Cooker Pork and Turkey Bolognese Sauce with Fresh Tomatoes
Posted on 13 October 2013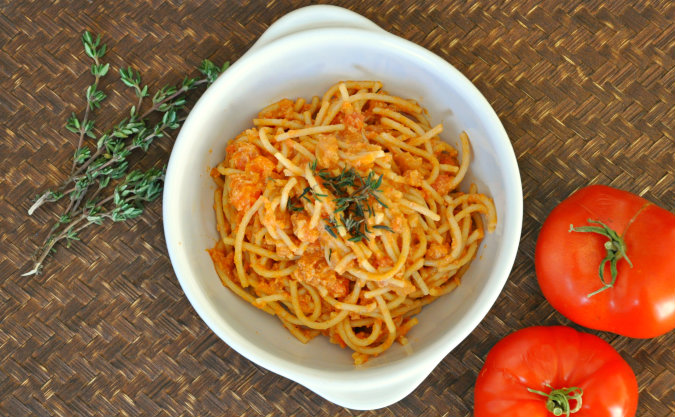 Why, oh WHY did I buy another 20-pound box of Early Girl seconds?
Yet again, I have tomatoes coming out of my ears.
This time, instead of simply canning them, they will be turned into super spicy salsa (17 half-pint jars thus far) and marinara sauce (destined for the freezer to aid in future meal preparation).
And this meaty bolognese sauce.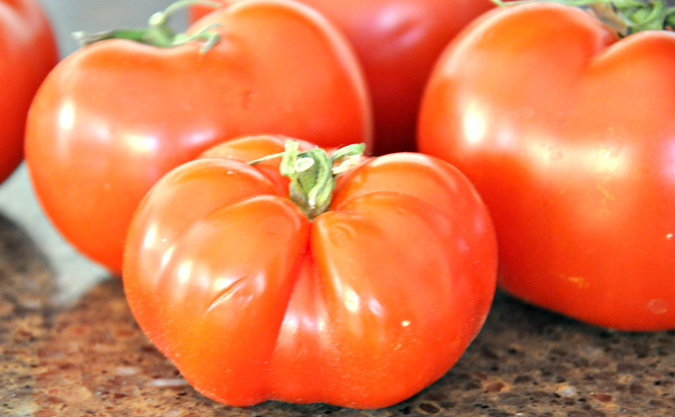 That's right. This is no proper ragu alla bolognese. This is all American, all the way. This is so Italian-American that Paulie from The Sopranos might even refer to it as "gravy."
On a related note, have you seen the final episode of The Sopranos? I know I'm like 6 years too late, but what happened there? I had to watch it twice last week before coming to terms with the fact that I would never know. And that I had to stop obsessing about it.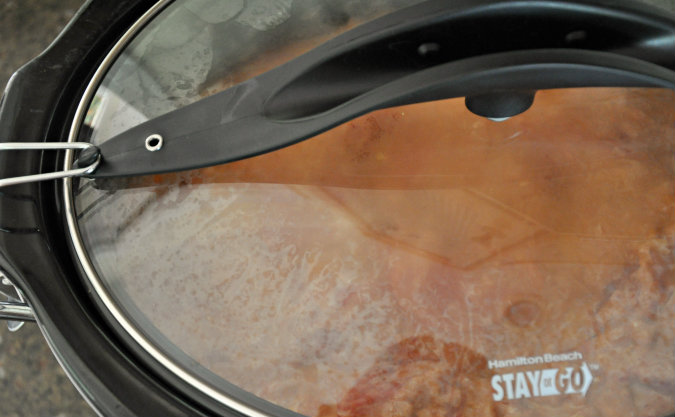 The convenience of the slow cooker is that it's largely hands-off while doing its magic. But don't skimp on browning the vegetables and tomato paste since it affords the resulting sauce a deeper richer flavor. This recipe calls for what seems like an obscene amount of meat, but, unless you have a big family or a hearty appetite, you'll have plenty left over for another meal.
Do you prefer TV shows to wrap up nicely (a la Breaking Bad) or ambiguously (a la The Sopranos)?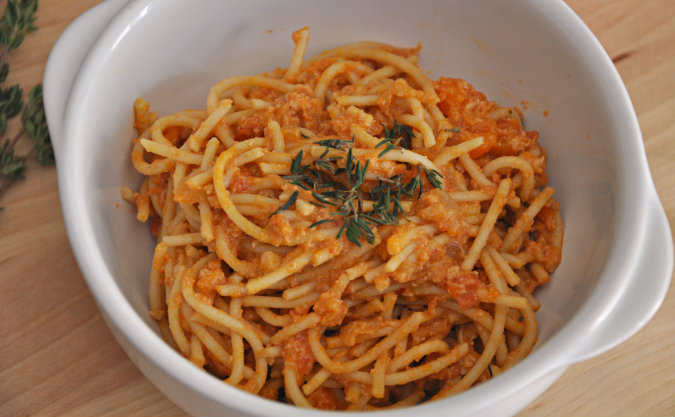 Last year: Slow Cooker Vanilla Rum Apple Butter (why is this the all-time most popular AFB post?)
Slow Cooker Bolognese Sauce
Ingredients
2 tablespoons olive oil
1 large carrot, finely chopped
1 large yellow onion, finely chopped
8 garlic cloves, minced
3 tablespoons tomato paste
1/2 cup red wine
1 pound ground pork
1 pound ground turkey breast
2/3 cup heavy cream
3 fresh thyme sprigs
1 fresh rosemary sprig
3 dried bay leaves
5 lbs tomatoes, peeled, cored, and coarsely chopped (or 2 28-ounce cans crushed tomatoes)
Instructions
Heat the olive oil in large saute pan over medium-high heat. Add the carrot and the onion. Sprinkle with salt and pepper and cook about 3 minutes. Add the tomato paste and cook about 2 minutes more. Add the garlic and cook until fragrant, about 30 seconds. Deglaze with the wine, pulling up any bits from the bottom. Season with salt and pepper.
Mix the ground pork and turkey in a bowl, using your hands, until combined.
Carefully transfer to the slow cooker. Stir in the cream, the herbs, and the tomatoes. Stir the meat, spreading out evenly and avoiding any large clumps.
Cover and cook on high 4 to 6 hours or on low 8 to 10 hours. Skim the accumulated fat from the surface before serving.
Serve over the pasta of your choice.
http://www.allfourburners.com/2013/10/13/slow-cooker-bolognese-sauce/
Copyright © All Four Burners. All Rights Reserved.
Adapted from the Cooking Channel, Food & Wine, and Lidia's Favorite Recipes
About AFB

Follow AFB

Find Recipes

Recent Posts

Archives

Bloggy Inspiration

Local Yokels