Brown Butter Toffee Chip Cookies
Posted on 15 December 2013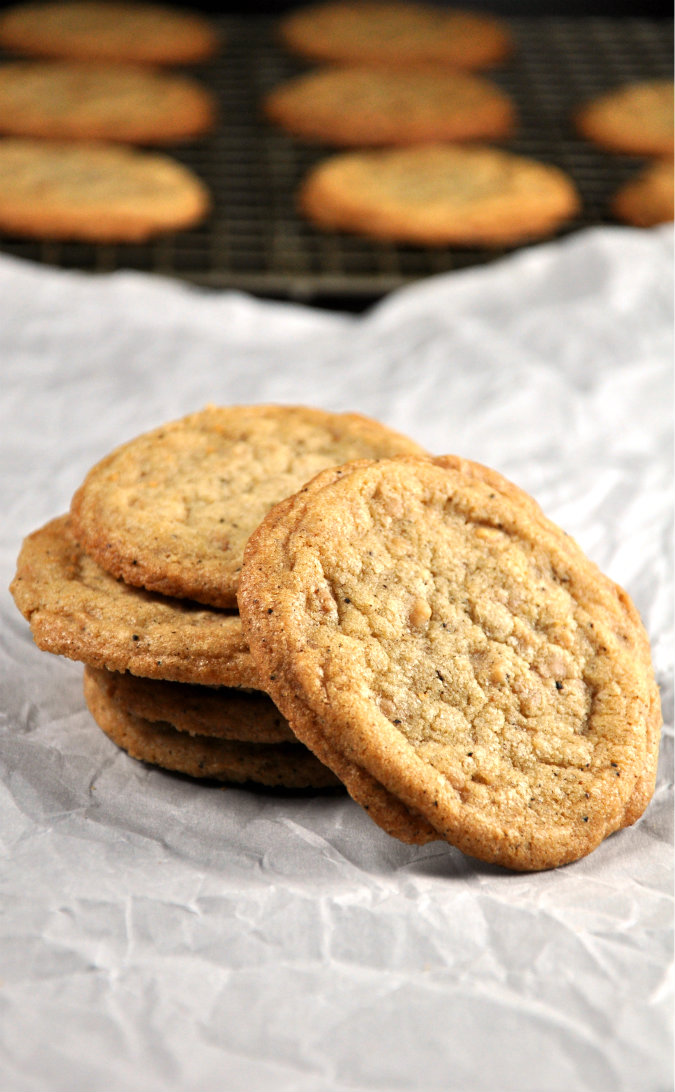 Did you watch Sesame Street growing up?
Although I liked many characters (though NOT Big Bird — he was a big yellow mess) from that show, my favorite was clearly Cookie Monster. He loved cookies; I loved cookies. He was messy; I was messy. He was blue; my favorite color was…red.
The color discrepancy notwithstanding, I related to Cookie Monster. He had simple wants and needs, like me.
Also, I really, really liked cookies.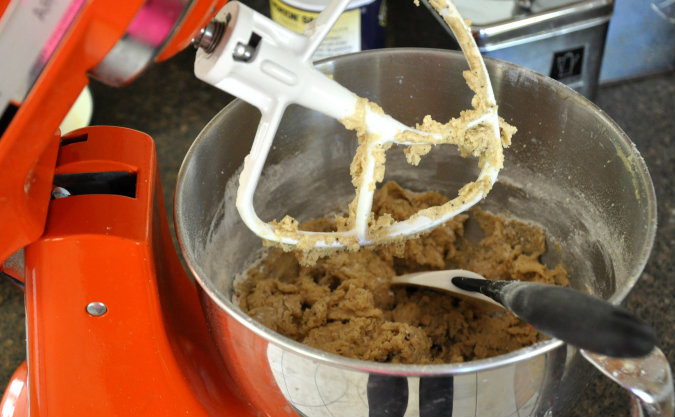 That's why December is cookie month. All cookies all the time! Since I am clearly way behind this month, you'll see a couple of posts per week over the remaining 2 weeks, rather than the standard cadence. I'm crazy like that.
Anyway, back to the important topic at hand: holiday cookies. Ever since my mom gave me a cookie press about a decade ago, spritz cookies have been my go-to during the holiday season. I may share a spritz recipe later this month.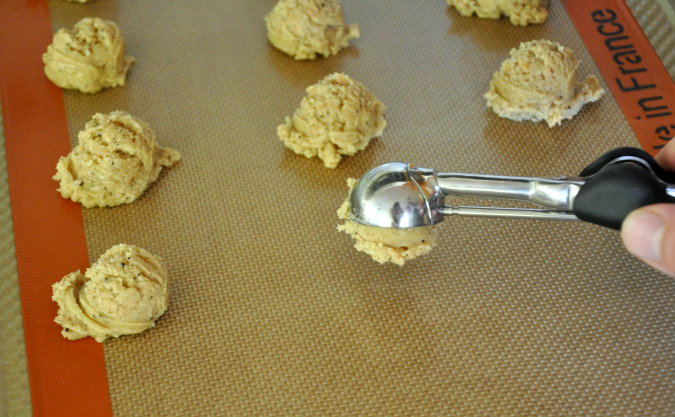 But drop cookies are the standard the rest of the year. For cookie month, I decided to give a variation of Bittman's chocolate chip cookie recipe a spin. Substitute toffee (chips! did you know these existed?!) for chocolate and brown the butter…yowza! Matt and I snarfed these treats so quickly that there nearly weren't enough left to photograph.
Clocking in at least than 1.5 hours from start to finish, these are the perfect simple nut-free nutty caramel delights.
Who was your favorite Sesame Street character?
Last year: Apple Bacon Cheese Bread
Brown Butter Toffee Chip Cookies
Ingredients
1/2 pound (2 sticks) unsalted butter, browned
1/2 cup granulated sugar
3/4 cup light brown sugar
2 eggs
2 cups all purpose flour
1/2 teaspoon baking soda
1/2 teaspoon salt
2 teaspoons ground vanilla (or vanilla extract)
2 cups (8 ounces) toffee chips
Instructions
Heat the oven to 375 degrees F.
Melt butter in a skillet over medium heat. The butter will foam and then subside; watch closely. When light brown flecks appear and it smells nutty, remove the skillet from the heat and pour into a bowl to cool.
Mix the cooled browned butter and sugars together using an electric mixer. Add the eggs one at a time and beat until well combined.
Meanwhile, mix the flour, baking soda, salt, and ground vanilla in a bowl. Add the flour mixture to the dough and mix until almost combined.
Add toffee chips and finish stirring by hand until the toffee chips are evenly distributed.
Using a tablespoon scoop, drop dough on ungreased baking sheets. Bake until lightly browned, about 10 minutes, rotating about 1/2 way through.
Cool for 3 minutes on the sheets before transferring to a cooling rack.
Store in a tightly covered container at room temperature for up to 2 days.
http://www.allfourburners.com/2013/12/15/brown-butter-toffee-chip-cookies/
Copyright © All Four Burners. All Rights Reserved.
Adapted from How to Cook Everything
About AFB

Follow AFB

Find Recipes

Recent Posts

Archives

Bloggy Inspiration

Local Yokels