Tri-tip Fajitas and Pico de Gallo
Posted on 15 June 2010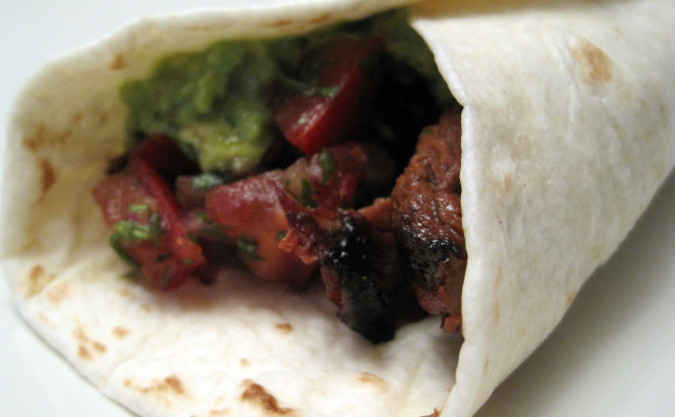 Summer; glorious summer. You are finally, finally here. That means that it's finally time for grilling. Especially my new favorite cut of meat, tri-tip.
Matt introduced me to tri-tip, in a recipe inspired by that of the Central Coast, two weeks ago. It was delectable, but not really the type of thing I usually make.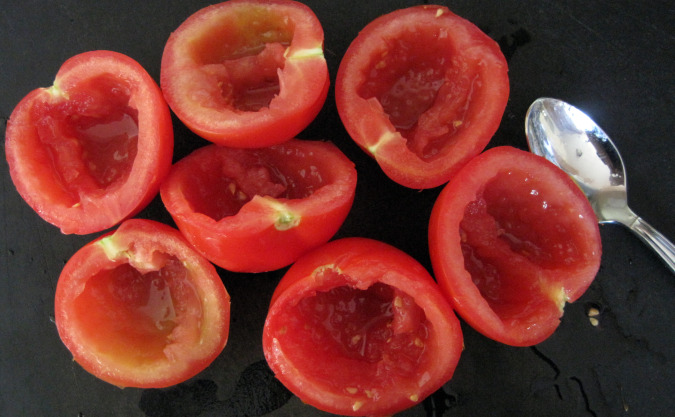 You see, I usually don't do beef (unless it's of the ground variety). And, on the rare occasions when I do, things have gone terribly wrong.
Like the time I totally blew Matt's birthday dinner by not bringing the filets to room temperature before using his allegedly "foolproof" method of searing then broiling. He didn't buy my story that I had cooked them to bullseye perfection (à la Thomas Keller); instead, he called me out on the fact that they were raw in the center.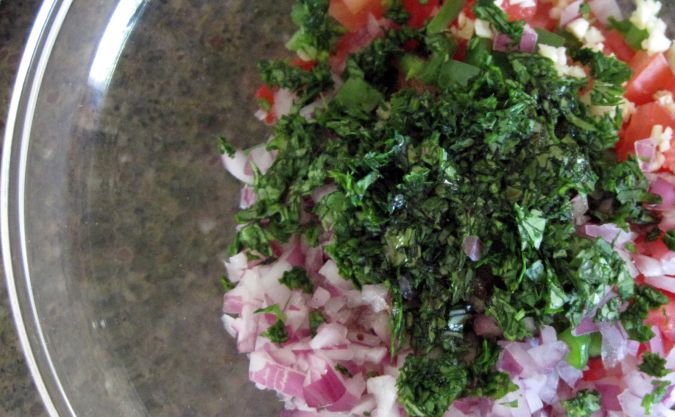 But I screwed up the courage to try again this weekend! With a different (read: less expensive) cut of meat! And using a different cooking method!
Plus, who doesn't *love* fajitas? I mean, truly madly deeply. The perfect searing of the meat. The slight sweetness of the grilled onions. The ability to select exactly which toppings to use.
Throw in some pico de gallo and a fresh batch of the cilantro guacamole I made a few weeks ago and you have the makings of a very fine Sunday dinner.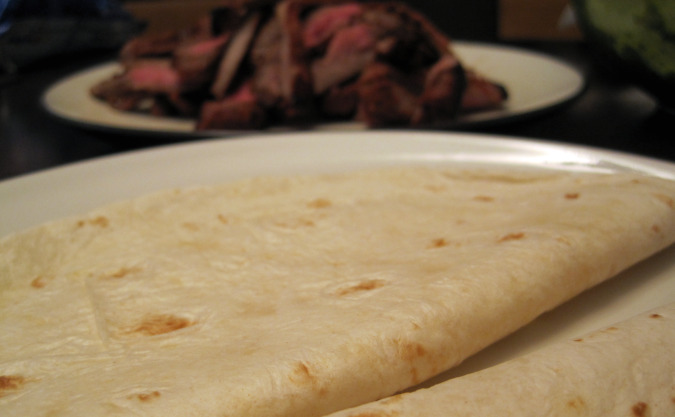 My double butterflying of the tri-tip was pathetic. So very pathetic. Unless you have incredible knife skills, I recommend getting your butcher to do it — that is, if you have a butcher to do it — because you will end up with thin and thick parts and it will, of course, cook unevenly. Although Matt was kind this time and told me that the insufficiently cooked pieces were "rare." I did notice, though, that he didn't eat any of them.
Tri-tip Fajitas and Pico de Gallo
Ingredients
For the marinade
2 cups pineapple juice
2 cups soy sauce
3 limes
4 cloves garlic, crushed!For the fajitas
One 2- to 2 1/2-pound tri-tip roast
Salt
Pepper
Grilled onions
For the pico de gallo
4 large tomatoes, diced
1/2 red onion, diced
1/2 cup minced cilantro
2 tablespoons balsamic vinegar
1 jalapeno, diced
1/2 teaspoon to salt (or to taste)
Instructions
Combine the pineapple juice and soy sauce in a large mixing bowl. Wash the limes and zest them, adding the lime zest to the juice and soy sauce mixture. Cut the limes in half after zesting and squeeze the juice into the bowl. Throw the lime halves in the bowl, too. Add the garlic. Use as a marinade.
Rinse the roast and pat it dry. The roast is triangular in shape. Double-butterfly it in one thin piece.
Put the whole piece of meat in a resealable gallon-size plastic bag with the fajita marinade and gently remove the air. Place the bag in a bowl to catch any leakage and place it in the refrigerator for a couple of hours.
Light the grill (preferably with mesquite). Put the meat on the hot part of the grill and cook, turning once or twice, until it reaches an internal temperature of 145°F for medium, about 20-25 minutes. Remove from the grill and salt and pepper to taste. Let meat rest for 5-10 minutes.
Meanwhile, combine ingredients for pico de gallo and mix well.
Cut a test slice of the tri-tip to find the direction of the grain, then cut into this strips against the grain. Serve immediately with warm flour tortillas, grilled onions, pico de gallo, and guacamole.
http://www.allfourburners.com/2010/06/15/tri-tip-fajitas-and-pico-de-gallo/
Copyright © All Four Burners. All Rights Reserved.
Adapted from Serious Eats and Kitchen Daily
Note to self: do not scoop out tomato guts over an open trash can. It seems as though it will make cleanup easier, but, inevitably, you will drop a tomato half into it. And then cry a little.
About AFB

Follow AFB

Find Recipes

Recent Posts

Archives

Bloggy Inspiration

Local Yokels