Vanilla Cake with Blueberries
Posted on 06 July 2010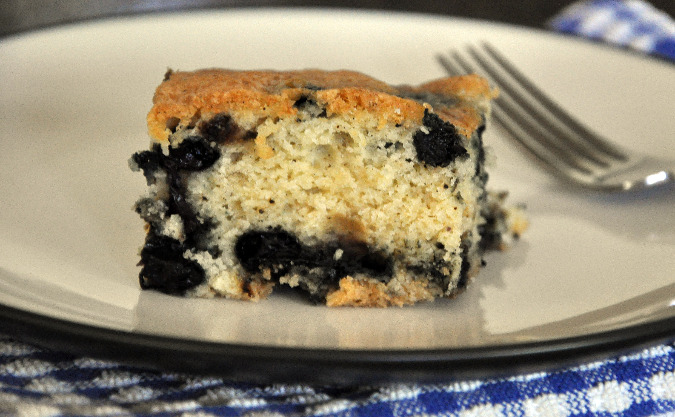 That's it — I am officially obsessed with blueberries. And I'm heartbroken that the season will soon end. So I took my own advice, bought a giant bag (more than a quart) this weekend, and have been coming up with excuses to eat them ever since.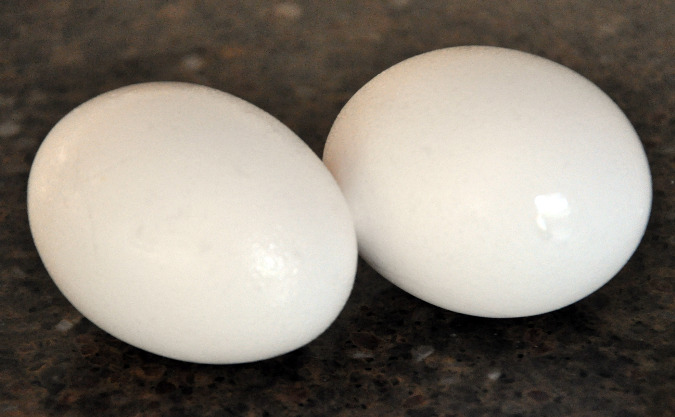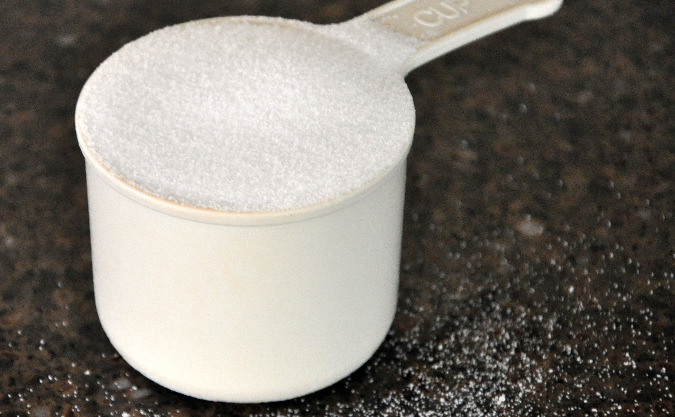 I ate some straight. I ate some in yogurt. I ate more straight. I ate some in oatmeal. I ate even more straight. I briefly contemplated making blueberry-ginger jam.
But then I stumbled across this tiny jar of ground vanilla in the pantry and knew that they had to come together in a vanilla-blueberry haze of wondrous delicosity.


Then I started to worry, as I am apt to do. Vanilla and blueberry? Really? Would the blueberries sink to the bottom and ruin the aesthetic appeal of the cake? Would they turn the entire thing blue? Would the fact that I couldn't find the cake flour and had to substitute a suitable amount of all-purpose flour instead make the cake too dense?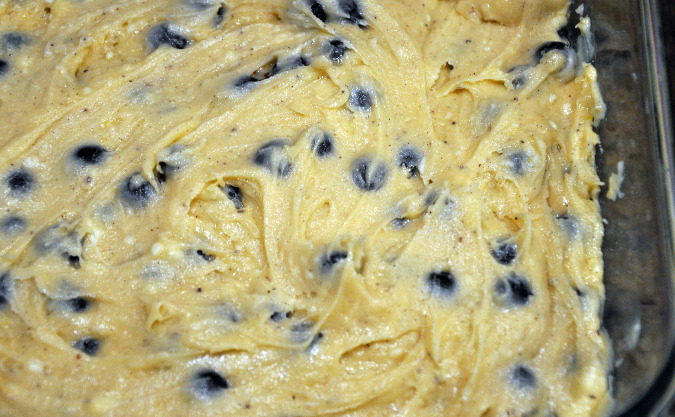 All that worry for nothing. It turned out the batter was thick enough that the blueberries couldn't sink to the bottom. Being fresh, of course they didn't turn the whole cake blue. The all-purpose flour substitution worked out fine. Vanilla and blueberries are so good separately; of course, they were amazing together.
The cake was lightly sweet and delicately spiced with ground vanilla. With almost every bite, there was a luscious burst of fresh blueberry flavor. It was a good, good thing.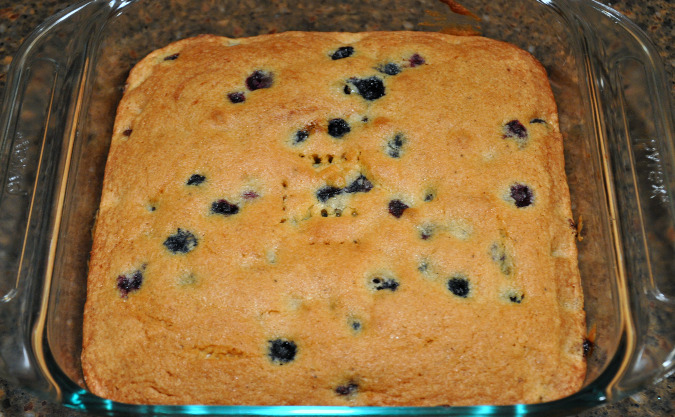 I say "was" because the cake didn't last long around here.
Vanilla Cake with Blueberries
Ingredients
1 3/4 cups all-purpose flour
1 cup sugar
1/2 cup unsalted butter, softened
2 large eggs
1/2 teaspoon baking soda
1 teaspoon salt
1/2 teaspoon ground vanilla (or vanilla extract)
1 cup fresh blueberries
Instructions
Preheat oven to 375 degrees. Cream butter, eggs, sugar, and vanilla together. Blend flour, baking soda, and salt together. Fold in blueberries. Spread into a 8x8 inch pan and bake for 45 minutes. Cool about 15 minutes before cutting into squares.
http://www.allfourburners.com/2010/07/06/vanilla-cake-with-blueberries/
Copyright © All Four Burners. All Rights Reserved.
Adapted from Madagascar Select vanilla recipes
About AFB

Follow AFB

Find Recipes

Recent Posts

Archives

Bloggy Inspiration

Local Yokels