Spinach, Leek, and Potato Soup
Posted on 16 September 2010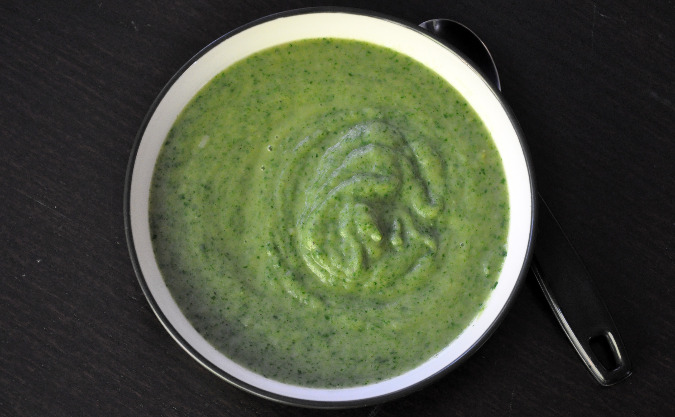 Another weekend day; another discounted tour.
Sunday took me hiking and wine tasting with some friends at Picchetti Ranch and Winery. I had hiked at Picchetti several times before, but had never stopped at the tasting room. To be honest, I had assumed that, being so open to the public, the winery couldn't be that good. Apparently, my definition of good wines applied only to those that require multi-hour road trips to tiny inaccessible tasting rooms and overnight stays.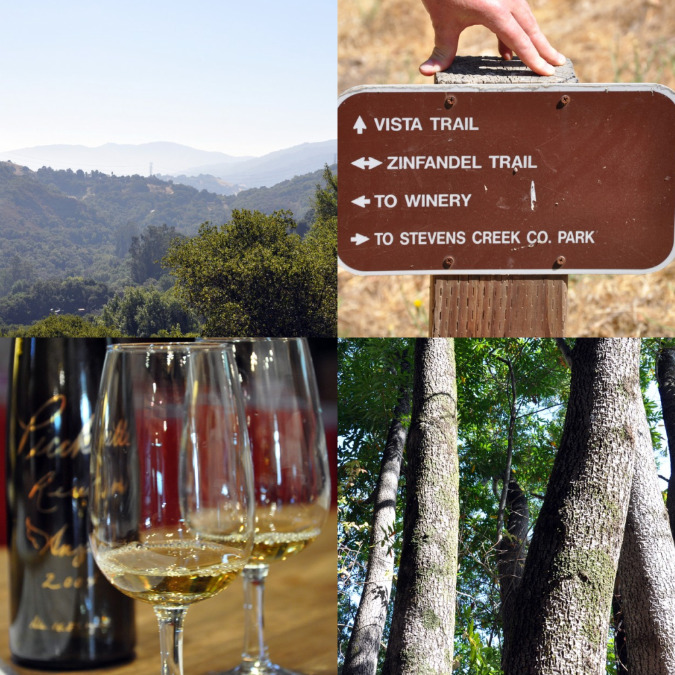 I learned a good lesson that day.
Russ from California Wine Hikes was our outgoing and knowledgeable guide. During our four-mike out-and-back hike, he established what poison oak looks like (I will get this down one day!), shared the history of mining and quarrying in the Santa Cruz Mountains, and regaled us with tales of the winery founders and Prohibition.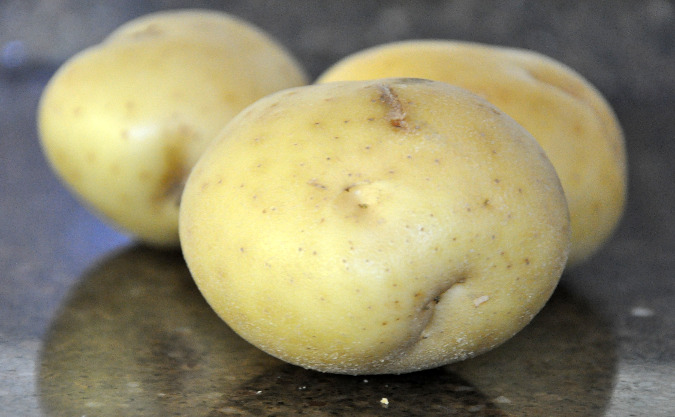 We enjoyed a picnic-style lunch with two fruity acidic Picchetti wines and then proceeded inside for more wine tasting.
Picchetti offered an impressive arsenal of choices, with many made in the Italian style. Our pourer was quite generous with additional tastes and each one impressed. I came away with four bottles — not too shabby a haul, especially given my initially low expectations.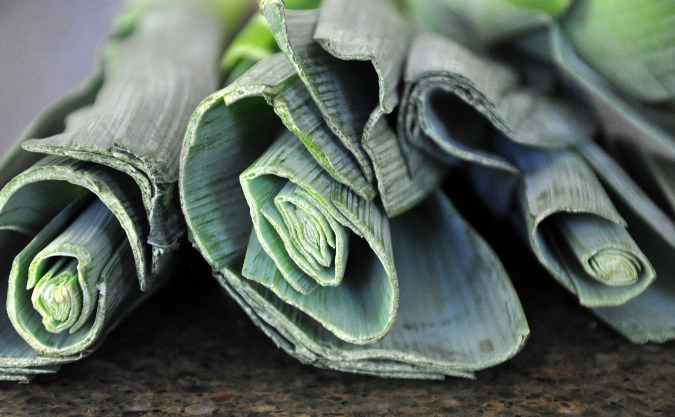 By the time I arrived home, the weather had turned cooler; the thought of a warming soup was irresistible. I grabbed the spinach and leeks I purchased at Saturday's farmers market and asked Matt, rather nicely I think, to make dinner.
This is a lovely variation on a classic potato-and-leek soup. And I'm never going to say no to spinach…or to butter, for that matter. Blending the cooked soup lends a velvety creamy cohesion to the final product. The green specks of spinach persuaded me that I was eating something quite nutritious.
This one is definitely a keeper.
And so is the husband.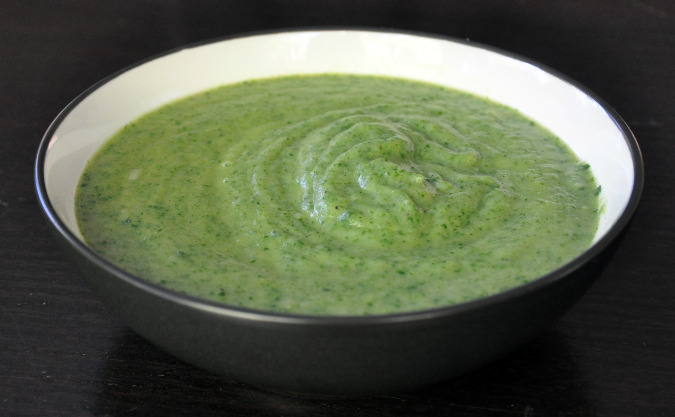 Spinach, Leek, and Potato Soup
Ingredients
1 1/2 pounds leeks
3 tablespoons butter
1 1/2 teaspoons salt, divided
6 cups chicken broth
3 large Yukon Gold potatoes, peeled and chopped
1 pound baby spinach
1 teaspoon freshly ground pepper
3 cups croutons
Instructions
Slice leeks and clean, changing water if necessary.
In a large saucepan over medium-high heat, melt butter. Add leeks and 1/2 teaspoon salt and cook until limp, about 5 minutes. Add broth and potato.
Bring to a boil, covered. Reduce heat and simmer until potatoes are tender when pierced, 10 to 15 minutes. Add spinach and cook until wilted, about 1 minute.
Puree using an immersion blender. Thin with more broth, if you like, and reheat until hot. Season with remaining salt and pepper.
http://www.allfourburners.com/2010/09/16/spinach-leek-and-potato-soup/
Copyright © All Four Burners. All Rights Reserved.
Adapted from Sunset
P.S. You could use vegetable broth to make this a vegetarian soup. Although I'm not sure why you would want to.
P.P.S. I just realized that, between the pesto and this recipe, it's been a green week. I'll try to be more color inclusive next week.
About AFB

Follow AFB

Find Recipes

Recent Posts

Archives

Bloggy Inspiration

Local Yokels