Pineapple Rum Jam with Lime
Posted on 07 February 2013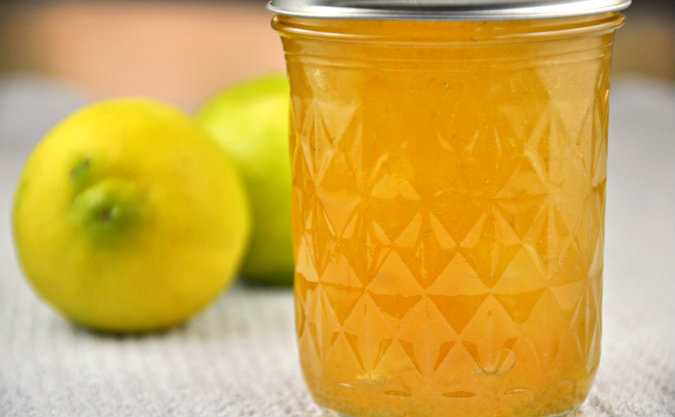 I dream of tropical climes.
Ok, I realize that I am back in the Mediterranean climate of the Bay Area so I (arguably) have little right to complain. This morning's unexpected rain does not compare to the anticipated 20-something inches of snow in the Boston and New York metropolitan areas this weekend.
But it is generally in early February that I succumb to the doldrums of seasonal affective disorder. I am clinging to the fact that the beginning of Daylight Saving Time is only 4 1/2 weeks away.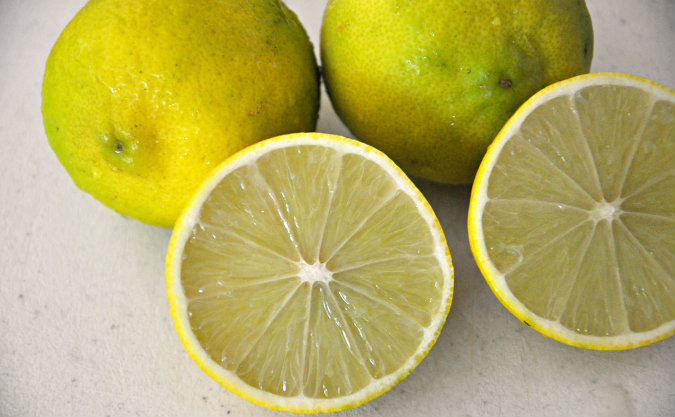 The real question is why there is even standard time at all. Let's be honest here — that 35% of the year is the worst. Let's eliminate standard time altogether!
Another — perhaps easier — option is to create tropical concoctions all winter long. This month's Can It Up choice of frozen fruit required — nay, demanded! — that I use non-local fruit, preferably of the tropical variety.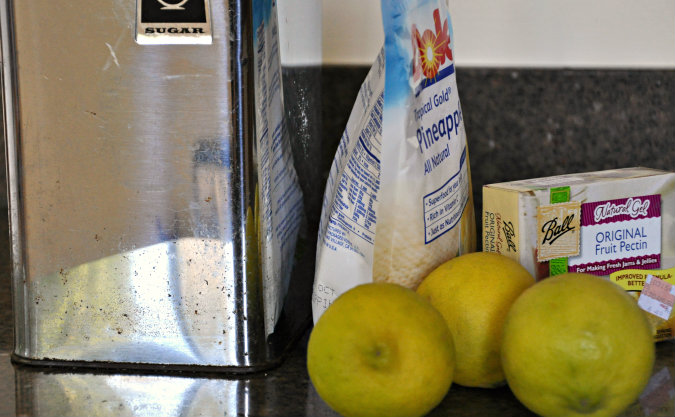 This recipe recalls the very first preserves I ever made: pineapple lime jam. I used the jam cycle of the bread machine (who knew that existed?!) rather than the usual method. The rumor is that the result was so exquisite that my father-in-law ate it straight out of the jar. I'm sorry that it's taken me nearly 6 years to revisit the combination (adding alcohol makes everything better!), but the first jar of this batch is on its way to him.
I am off to use the leftovers to whip a luscious cocktail.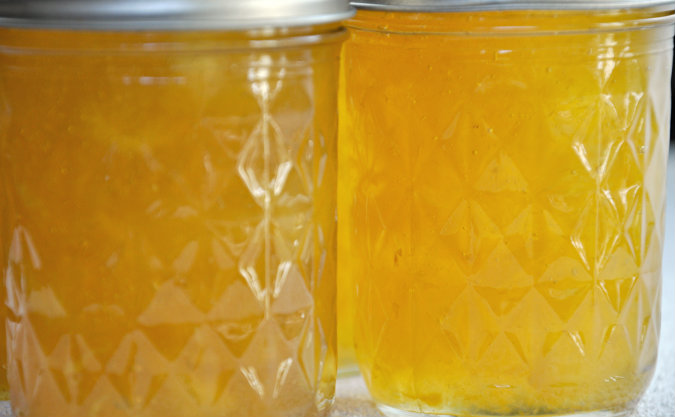 Pineapple Rum Jam with Lime
Ingredients
16-ounce bag frozen pineapple
3 limes
2 1/2 cups granulated sugar
1 box powdered pectin
3 tablespoons white rum
Instructions
Place the frozen pineapple in a large stainless steel saucepan. Zest and juice the limes and put in the saucepan with the pineapple. Add the powdered pectin and mix well.
Bring to a boil over high heat. Add sugar all at once and bring back to a boil. Boil hard for 1 minute, stirring constantly.
Remove from heat and add in rum.
Process 10 minutes.
http://www.allfourburners.com/2013/02/07/can-it-up-pineapple-rum-jam-with-lime/
Copyright © All Four Burners. All Rights Reserved.
About AFB

Follow AFB

Find Recipes

Recent Posts

Archives

Bloggy Inspiration

Local Yokels