Can It Up: Spiced Pickled Cherries
Posted on 30 June 2013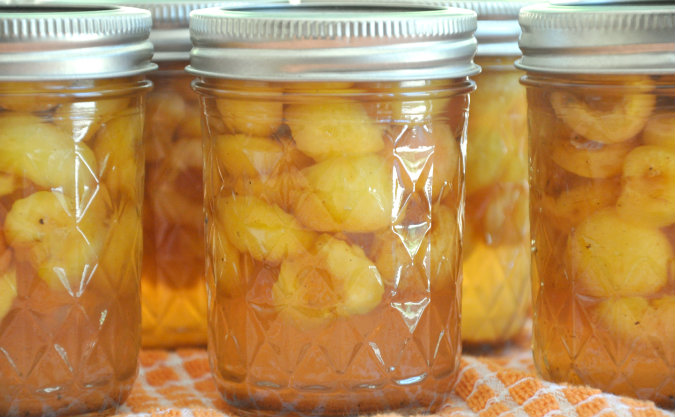 I am quite tired.
I started a new job this week (hooray!), but that means that my brain is on overdrive trying to learn everything.
In overdrive. Whatever, you know what I mean.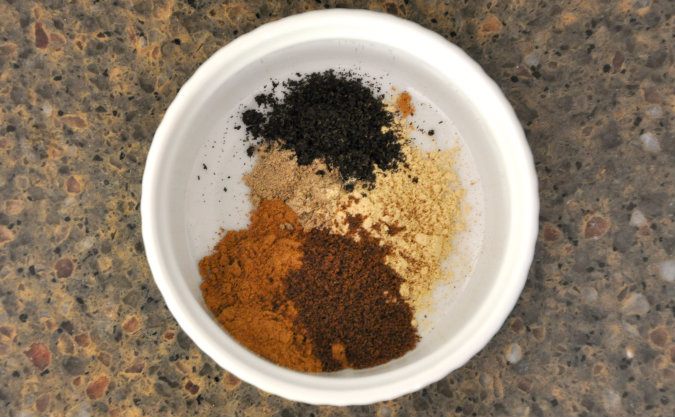 Why are children's cough and cold medicines so often artificially cherry-flavored? They have ruined cherries for countless youths, me included. For years, I assumed that cherries tasted medicinal and wretched. Conventional candied cherries reinforced this belief. They were most certainly not did not match the metaphorical cherry on top.
Despite my dislike of cherries, I was quite intrigued by the idea of pickling them for this month's Can It Up. I have preserved with them in the past (see the ever popular Black Forest preserves), but couldn't fathom the cloying sweetness of cherries coupled with the sharp bite of white vinegar. Plus, I had read in Marisa's book that pickled cherries take on an unimaginable apple pie-like flavor.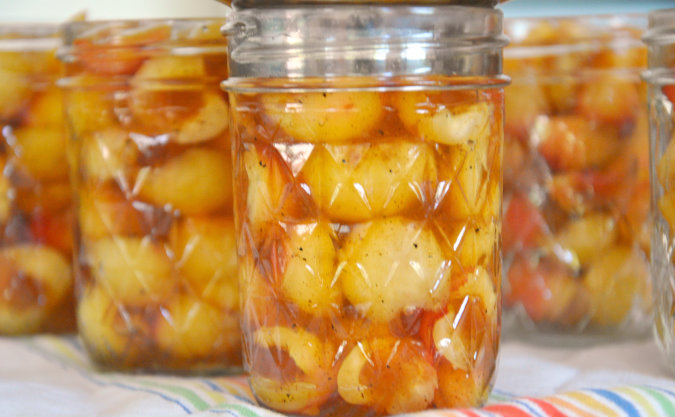 Which I figured I should boost with the addition of a koekkruiden-like blend. You could use a standard spice blend like apple pie spice or pumpkin pie spice instead.
I can't wait to try these over ice cream or angel food cake!
Also, please forgive the short post. I'm trying to do too much at once.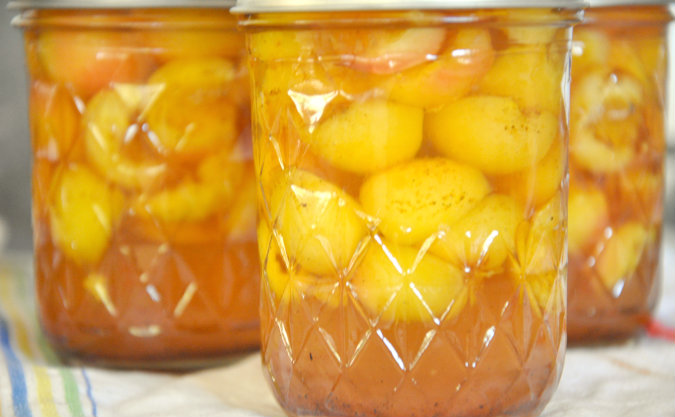 Ingredients
1 3/4 cups white vinegar
1 3/4 cups granulated sugar
3/4 cup water
2 lb sweet cherries, pitted and halved
1 1/2 teaspoons koekkruiden (or pumpkin pie spice or apple pie spice)
Instructions
Combine the vinegar, sugar, and water in a small saucepan. Bring to a boil, reduce heat, and boil gently, uncovered, for 20 minutes. Stir in koekkruiden.
Remove hot jars from canner and pack cherries into jars. Pour hot syrup over cherries to within 1/2 inch of rim. Process 15 minutes.
http://www.allfourburners.com/2013/06/30/can-it-up-spiced-pickled-cherries/
Copyright © All Four Burners. All Rights Reserved.
Adapted from The Complete Book of Small-Batch Preserving
About AFB

Follow AFB

Find Recipes

Recent Posts

Archives

Bloggy Inspiration

Local Yokels