Can It Up: Small-Batch Blackberry Ketchup
Posted on 10 July 2013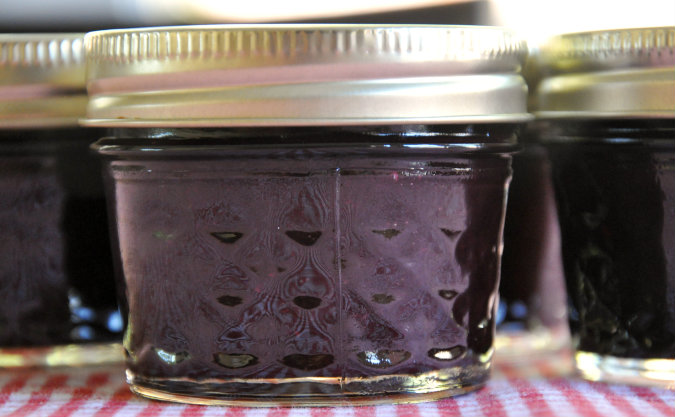 Ketchup or catsup?
Unlike the to-may-to/to-mah-to controversy, I've never met anyone who proposes that catsup is the correct term. Maybe I don't know any southern or British people. For your reference, I fall squarely into the to-may-to camp.
In any case, ketchup was among my favorite foods as a child. From what I understand (since I don't know any personally), this is typical of small children. In retrospect, it's mind-boggling that I would happily eat the overly sweet salt bomb that is store-bought tomato ketchup with bread alone, nothing else required.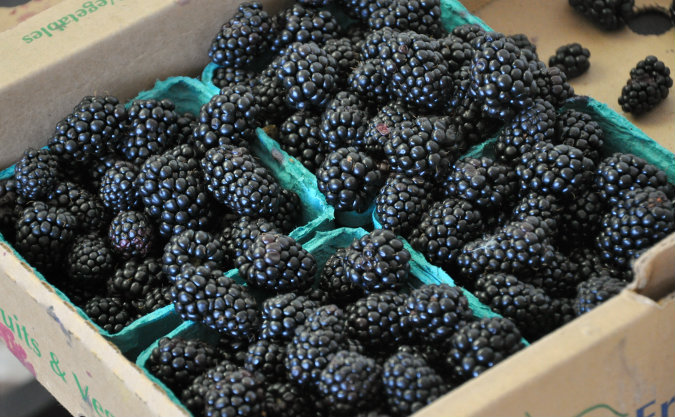 My mind was blown 6 years ago when I realized that ketchup referred to a type of sauce, not to a type of tomato sauce. But it took a few years to try my hand at condiments since I was so jam-obsessed early on.
That first attempt — at tomato ketchup, no less — was an utter disaster. The recipe I used was so cumbersome that it had to be divided into 3 pots. Three pots meant arithmetic was involved. Chaos (and incorrect division) ensued.
After that devastating debacle, I was loathe to try again. Until this year. After last year's nominal preserving season in Colorado, I vowed to make this first year back in California count. And that would include tomato ketchup.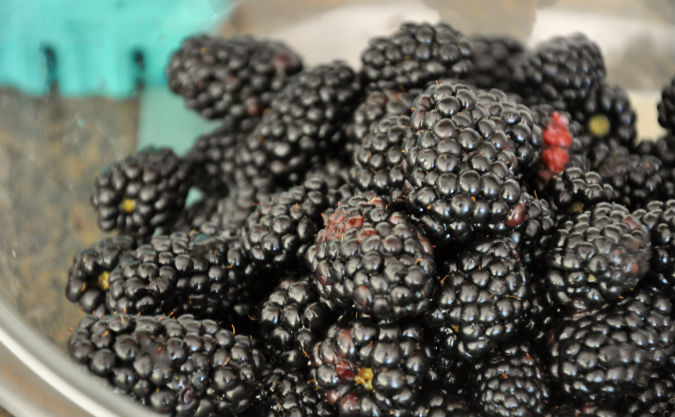 Of course, this recipe isn't for tomato ketchup; it's for blackberry ketchup. Fair enough. But I assert that blackberry ketchup may be even more wondrous than tomato. Plus, it was the perfect small-batch/low-risk recipe to try for this month's Can It Up.
The swap of the blackberry for the tomato completely transforms this sauce. There's still the expected kick from vinegar and the traditional punch of the spice blend, but the blackberry lends it an almost jammy, even slightly sour quality.
I can't wait to try this with some grilled sausages. Or maybe even on a cheeseburger. It doesn't get more traditional than that.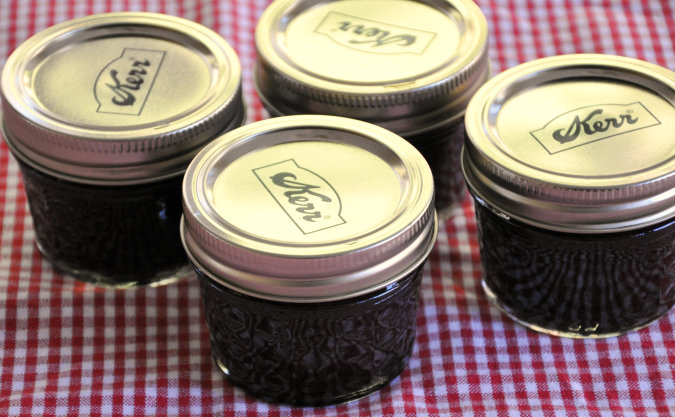 Small Batch Blackberry Ketchup
Ingredients
2 cups fresh or frozen blackberries
1/3 cup cider vinegar
2 tablespoons balsamic vinegar
Juice of 1 small lime
3/4 cup brown sugar, firmly packed
1 teaspoon ground cinnamon
1/2 teaspoon ground cloves
1/2 teaspoon ground ginger
1/2 teaspoon salt
1/4 teaspoon cayenne pepper
Instructions
In a saucepan over medium-high heat, bring the berries, vinegars, and lime juice to a boil. Lower the heat and simmer for 5 minutes. Strain out the seeds and return the liquid and pulp to the saucepan.
Add the brown sugar, cinnamon, cloves, ginger, salt, and cayenne pepper. Simmer until thickened, about 10 minutes.
Pour ketchup into 4-ounce jars. Process 10 minutes.
http://www.allfourburners.com/2013/07/10/can-it-up-small-batch-blackberry-ketchup/
Copyright © All Four Burners. All Rights Reserved.
Adapted from Food Network, Eating Well, and The Washington Post
About AFB

Follow AFB

Find Recipes

Recent Posts

Archives

Bloggy Inspiration

Local Yokels