Rhubarb Orange Ginger Jam
Posted on 30 April 2014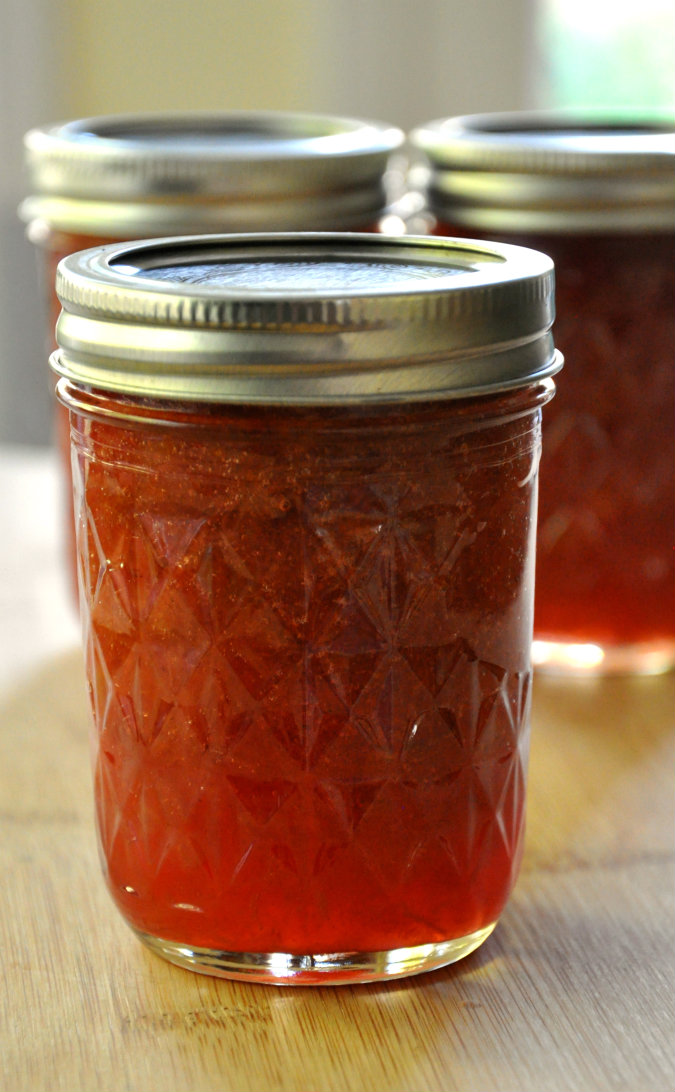 Oh my, why is it so very hot?
It was well over 90 degrees today. Which meant that it was over 80 degrees inside my house, due to poor insulation, old windows, and lack of window coverings. After over 3 years of Matt's badgering, I have finally agreed to spring for air conditioning…once we get new windows. That sounds like a fair compromise, right?
Luckily, since I made this month's entry for Can It Up a few weeks ago before my latest trip to Pittsburgh, the high temperatures inside the house weren't further compounded. Wheeeee!

Rhubarb has been at the farmers market for a few weeks — and it's the perfect foil for this month's ingredient, oranges. I made an orange rhubarb chutney last year and it was a hit.
But this year's version required the addition of a gingery zing! This bright, tart, and slightly spicy jam will be a fine addition to roasted pork tenderloin or slathered on English muffins.
What's your favorite way to eat jam?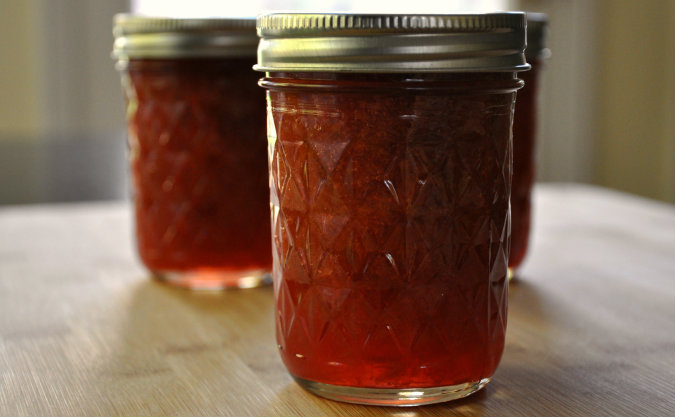 Rhubarb Orange Ginger Jam
Ingredients
2 large oranges, zested and juiced
5 cups finely chopped rhubarb
1 package regular powdered fruit pectin
6 cups granulated sugar
1/4 cup crystallized ginger, finely chopped
Instructions
Zest 1 orange; reserve zest.
Juice both oranges and measure. Add water, if necessary,
In a large stainless steel saucepan, combine orange juice mixture, orange zest, rhubarb, and crystallized ginger. Whisk in pectin until dissolved. Bring to a boil over high heat, stirring frequently.
Add sugar all at once and return to a full rolling boil, stirring constantly. Boil hard, stirring constantly, for 1 minute. Remove from heat and skim off foam.
Process in a boiling-water bath for 10 minutes.
http://www.allfourburners.com/2014/04/30/rhubarb-orange-ginger-jam/
Copyright © All Four Burners. All Rights Reserved.
Adapted from the Ball Complete Book of Home Preserving
About AFB

Follow AFB

Find Recipes

Recent Posts

Archives

Bloggy Inspiration

Local Yokels