Slow Cooker Vanilla Caramel Pear Butter
Posted on 04 October 2013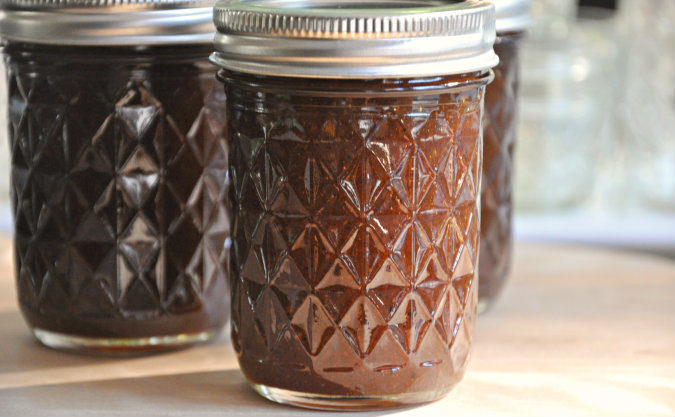 It's October, the best month of the year! That means it's slow cooker month!
J'adore the slow cooker. Frankly, I'm not sure why I don't use it more often. Typical recipes made in the slow cooker are perfect when it's chilly outside, but it's also practical when it's oppressively hot since cooking doesn't heat up the kitchen.
But you know that I am a little crazy (cray-cray, if you will) for using the slow cooker to make fruit butters. Having been burned a lot by burbling fruit butters on the stove, I am willing — nay, eager — to endure the lengthy burn-free cooking times of slow-cooker fruit butters.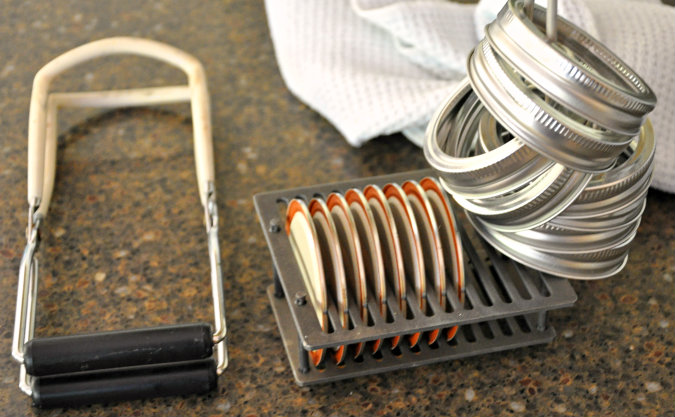 Last year for Can It Up, October brought what is possibly the most popular AFB recipe of all-time: Slow Cooker Vanilla Rum Apple Butter. This year, I adapted a different recipe for pears.
Have you ever heard of Warren pears? I hadn't until this past weekend, but they may now be my favorite fall fruit. They are smooth, sweet, and buttery, unlike the gritty supermarket pears with which I was raised. Although I used uglies for this recipe (because you know I like a good deal), the bulk ended up being Warrens.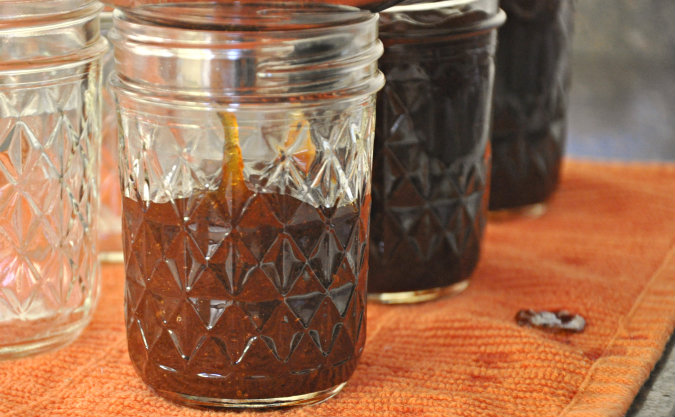 As the pear butter cooked down, Matt (a.k.a. Mr. Taste Tester) inquired what type of alcohol was included. The answer? None. The brown sugar caramelizes, thereby lending the pear butter a lightly toasted flavor with rummy overtones — but rum-free.
That means this preserve is perfect to share with your friends and family with children or those who otherwise appreciate booziness without the actual booze. Hooray!
What is your favorite fall fruit?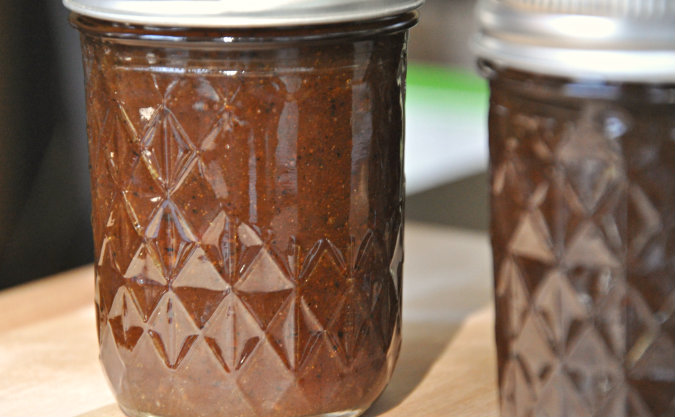 Last year: Slow Cooker Triple Chocolate Brownies
Slow Cooker Vanilla Caramel Pear Butter
Ingredients
7 lbs pears, peeled, cored, and coarsely chopped
1/2 cup water
Grated zest and juice of 1 lemon
3-4 cups light brown sugar
1 1/2 teaspoons ground vanilla (or vanilla extract)
Instructions
Combine pears, water, and lemon zest and juice. Bring to a boil over medium-high heat. Reduce heat and boil gently, stirring occasionally, until pears are soft, about 20 minutes.
Puree using an immersion blender, food mill, or food processor just until a uniform texture is achieved. Do not liquefy. Measure 8 cups of pear puree.
In a large slow cooker, combine pear puree and sugar. Stir until sugar dissolves. Prop lid open with using the handle of a wooden spoon and allow to reduce gently on low for about 8 hours.
Stir in ground vanilla and cook for 1 hour. Finished pear butter will be thick and hold its shape on a spoon.
Can (process for 10 minutes) or refrigerate for up to 1 month.
http://www.allfourburners.com/2013/10/04/slow-cooker-vanilla-caramel-pear-butter/
Copyright © All Four Burners. All Rights Reserved.
Adapted from the Ball Complete Book of Home Preserving
About AFB

Follow AFB

Find Recipes

Recent Posts

Archives

Bloggy Inspiration

Local Yokels