Lemon Clementine Chutney with Dried Cranberries
Posted on 31 December 2013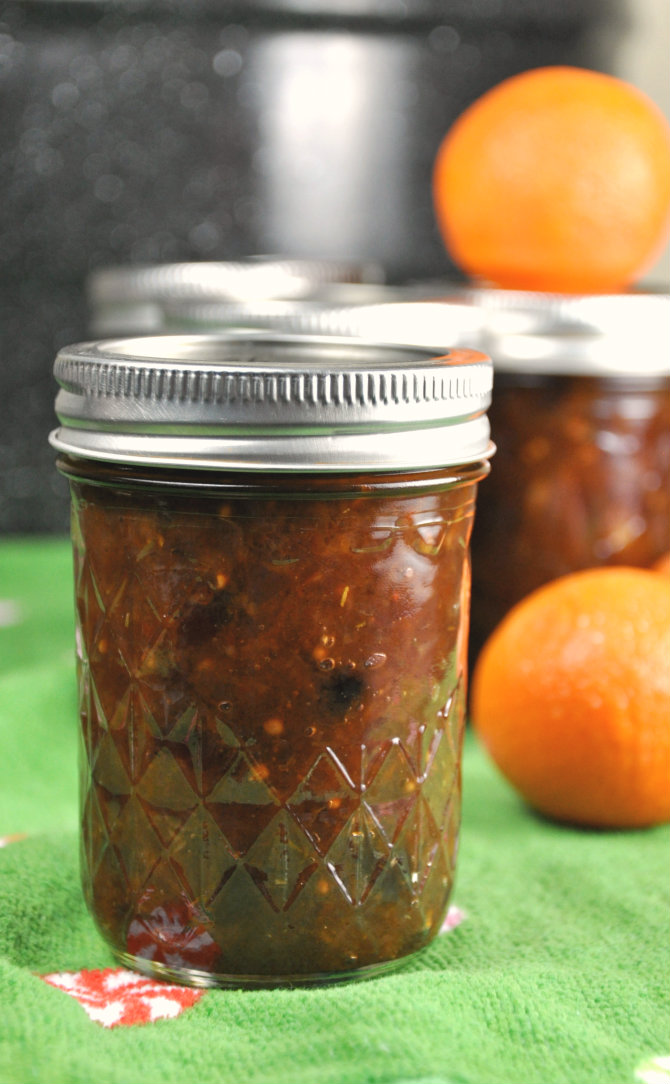 Neccessity is the mother of invention.
More accurately, not wanting to waste food is. You see, I've used fruit as decoration for our annual (?) holiday party for the past few years. This year, I was determined not to let it go to waste.
In my house, cooking large amounts of fruit naturally means preserving. I had planned to make lemon curd for this month's Can It Up, but someone already covered it.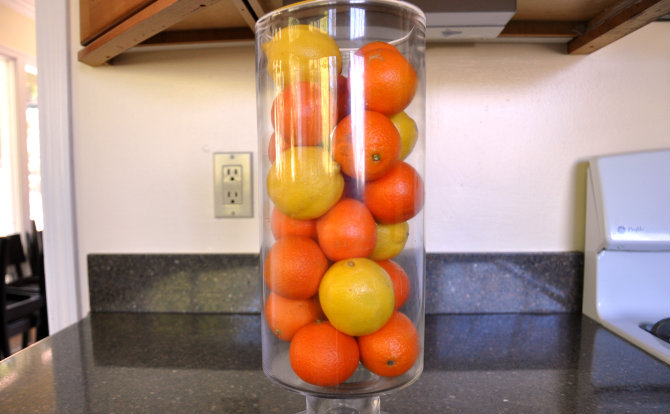 Marmalade, the obvious alternative for citrus, doesn't go very far in our household. I made a single batch of marmalade earlier this year. Matt declared his hatred for all marmalade before he even tried mine. Boo!
Given the recent popularity of chutney among the friends and neighbors, it seemed like the right choice. But why isn't lemon chutney a thing? It should be!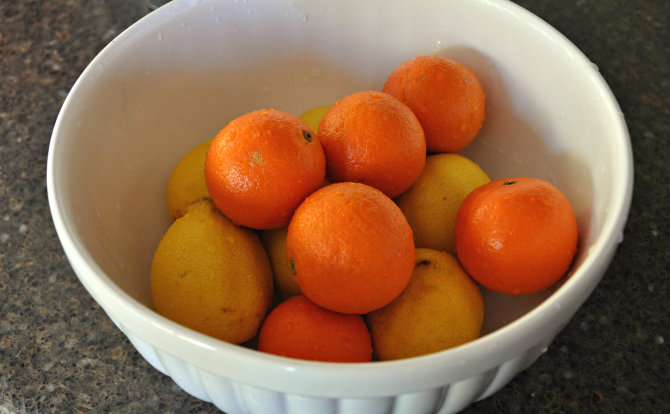 Liz, my chutney guru, came to the rescue, as she had during a recent tomato glut. Her recipe was mashed up with my standard chutney recipe. I threw in some mustard seeds, rosemary, and cayenne for good measure.
The most trying part of making chutney is waiting the few months until it mellows and is ready to eat. I suspect that this extra lemony and tangy chutney will be devastating (in a good way) with roasted chicken and perhaps even lamb.
Do you utilize natural elements to decorate for the holidays?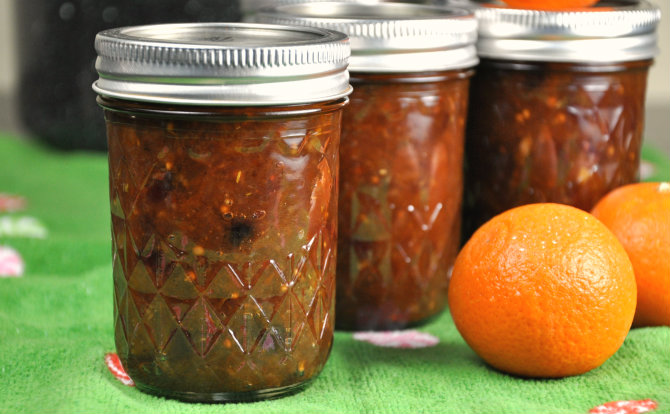 Last year: Pomegranate Port Jelly
Lemon Clementine Chutney with Dried Cranberries
Ingredients
2 1/2 pounds lemons and clementines, mixed (I used 6 lemons and 6 clementines)
3 cups dark brown sugar
2 cups white vinegar
1/2 cup lemon juice
1 large yellow onion, finely chopped
2 large garlic cloves, finely chopped
1 cup dried cranberries, coarsely chopped
3 tablespoons ginger, grated
1 teaspoon ground ginger
1 teaspoon ground cardamom
1 teaspoon ground coriander
1 teaspoon ground cayenne pepper
1/2 teaspoon crushed rosemary
1 teaspoon mustard seeds
1 1/2 teaspoon salt
2 bay leaves
Instructions
Zest the lemons and clementines, being careful to avoid the bitter pith.
Remove pith from the fruits and section. Combine sections and zests in a large stainless steel pot.
Add remaining ingredients to the pot.
Stir to dissolve sugar and bring to a boil over high heat.
Reduce heat and simmer, stir occasionally, about 1 1/2 to 2 hours, until mixture is thick enough to mound on a spoon.
Remove bay leaves and ladle hot chutney into hot jars, leaving 1/2 inch of headspace. Process for 10 minutes.
Allow flavors to develop in a cool, dark place for 1 to 2 months before serving.
http://www.allfourburners.com/2013/12/31/lemon-clementine-chutney-with-dried-cranberries/
Copyright © All Four Burners. All Rights Reserved.
Generously adapted from Liz the Chef
About AFB

Follow AFB

Find Recipes

Recent Posts

Archives

Bloggy Inspiration

Local Yokels