Cranberry Ketchup
Posted on 30 January 2014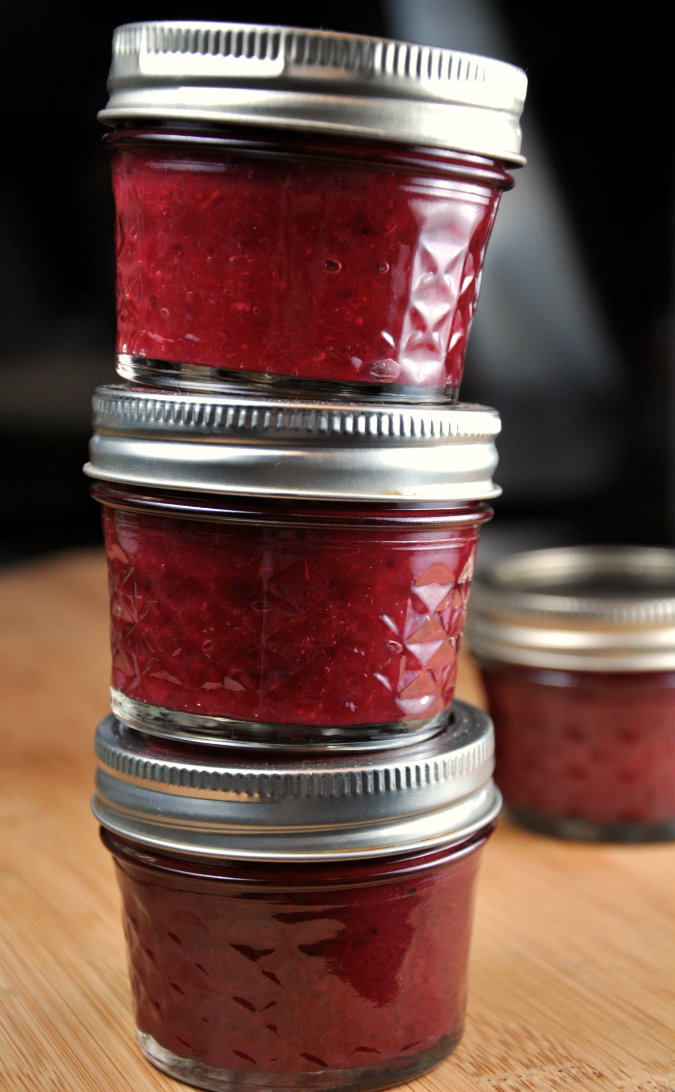 Fresh cranberries are the best vase filler ever.
I routinely use cranberries as vase filler at our holiday party. Post-party, there are always a few bags of cranberries from the vases — not including others that are frozen for later — that must be put to good use.
Since this month's Can It Up theme is anything goes (wild! crazy!), preserving the former vase filler seemed like the right choice.

Plus, the blackberry ketchup (served with several types of sausages) was super popular last year. Surely a cranberry version was in order?
Ball to the rescue! The original recipe made an obscene amount so I simply cut the quantity in half to accommodate the amount of fruit I had.
The result was tangy and slightly sweet — and apparently just like a British steak sauce. I'm excited to serve this with turkey burgers, alongside turkey meatloaf, on leftover turkey sandwiches…basically anything poultry!
What fruit do you freeze in season for later use?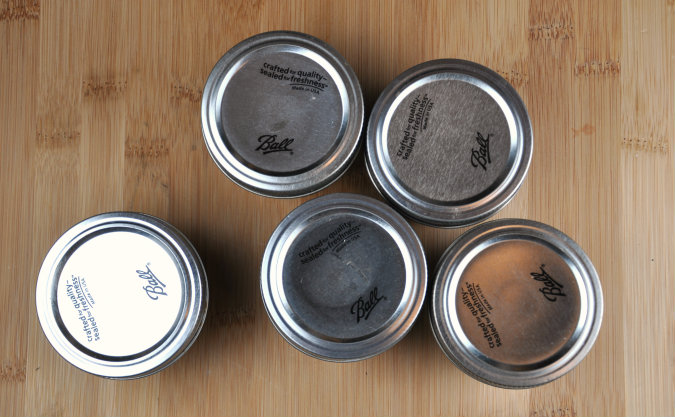 Last year: Blood Orange Marmalade with Campari
Ingredients
5 1/2 cups fresh cranberries
1 cup yellow onion, chopped
3 garlic cloves, minced
3/4 cup water
1 1/2 cups packed light brown sugar
1/2 cup vinegar
1 teaspoon ground mustard
1/2 teaspoon ground cloves
1/2 teaspoon salt
1/2 teaspoon ground black pepper
1/4 teaspoon ground allspice
1/4 teaspoon cayenne pepper
Instructions
Combine cranberries, onion, garlic, and water in a large saucepan. Bring to a boil over high heat. Reduce heat and boil gently for 10 minutes, until cranberries pop and become soft.
Using a stick blender, puree cranberry mixture until smooth.
Add brown sugar, vinegar, and spices to the pan. Bring to a boil over medium-high heat, stirring frequently. Reduce heat and boil gently, stirring frequently, until the mixture is the consistency of commercial ketchup, about 30 minutes.
Process for 15 minutes in a boiling-water bath.
http://www.allfourburners.com/2014/01/30/cranberry-ketchup/
Copyright © All Four Burners. All Rights Reserved.
Very slightly adapted from the Ball Complete Book of Home Preserving
About AFB

Follow AFB

Find Recipes

Recent Posts

Archives

Bloggy Inspiration

Local Yokels